Video: New York Man Goes Crazy at Deli Counter Because His Bagel Took Too Long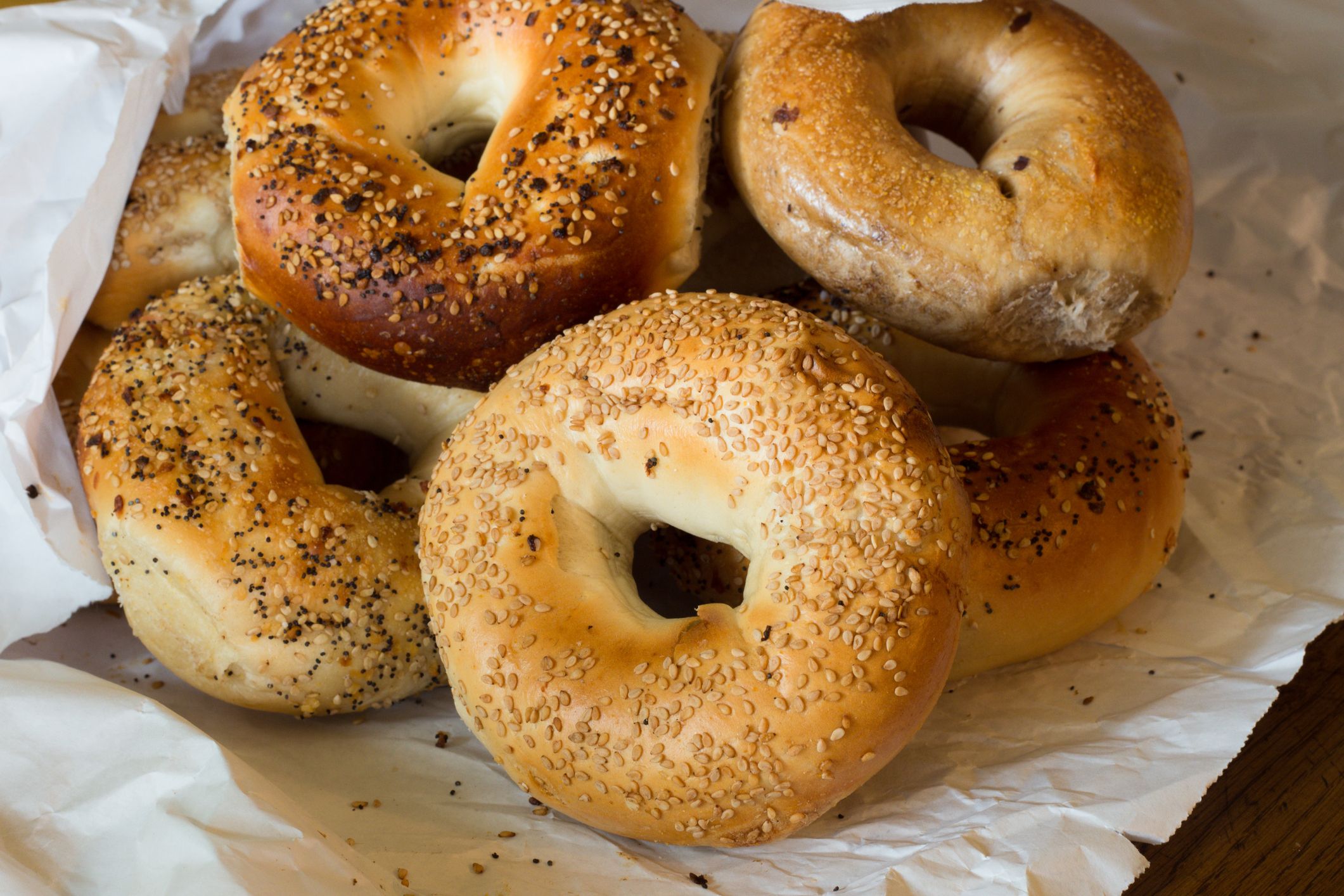 Police in New York are trying to track down the man who attacked a deli worker because he thought his toasted cinnamon bagel was taking too long to prepare.
At around 4:30 a.m. on Sunday, a man entered a deli on Flushing Avenue, East Williamsburg, and ordered a cinnamon toasted raisin bagel filled with bacon, egg, and cheese, ABC 7 reported, citing the New York Police Department.
Read more: Watch: Florida Woman Caught on Camera Stealing Package from Porch, Realizes It's Filled with Superworms
In a video of the incident at Hi Mango Flushing Avenue Deli, Bushwick, the customer is heard screaming at a server: "Make my cinnamon toast cinnamon raisin bagel with bacon, egg and cheese right now!"
He then appears to mouth: "Right f******g now! Make my s**t right now!"
After screaming and pointing at the deli worker, he repeatedly bashes the counter window with his closed fist.
Sanjay Patel, the deli worker who was at the receiving end of the suspect's tirade, told News 4 New York he had told the customer his order would take between five and 10 minutes to prepare.
Patel told the broadcaster the customer threw bread, a tablet device, a metal stand, and a hand basket at him. "He just kept throwing stuff at my head," Patel said.
The products collided with his head, and torso, NBC reported citing police.
After the attack, the suspect got into a car with two other men, Patel said.
Patel was left with bruising and swelling, and the emergency services took him to Wyckoff Hospital to get checked out.
Workers filmed the incident and handed the footage over to police, according to NBC-affiliate 4 New York.
Police are now looking for a man dressed in a dark green knit cap, a varsity-style jacket, sporting a dark beard and long hair tied back. According to police the man was Hispanic, in his late teens or early 20s, and had a slim figure. The man appeared to be drunk at the time.
Patel told NBC the encounter has triggered nightmares because he claimed the customer told him he was going to shoot him. He hasn't yet been able to return to work because he's afraid the man will return.
Police urge anyone with information regarding the incident to call Crime Stoppers at 1-800-577-TIPS (8477); by texting details to 274637 (CRIMES) then entering TIP577; or online.