Video: Shelter Staff Call Police on Democrat Senator As He Tries to Visit Detained Immigrant Children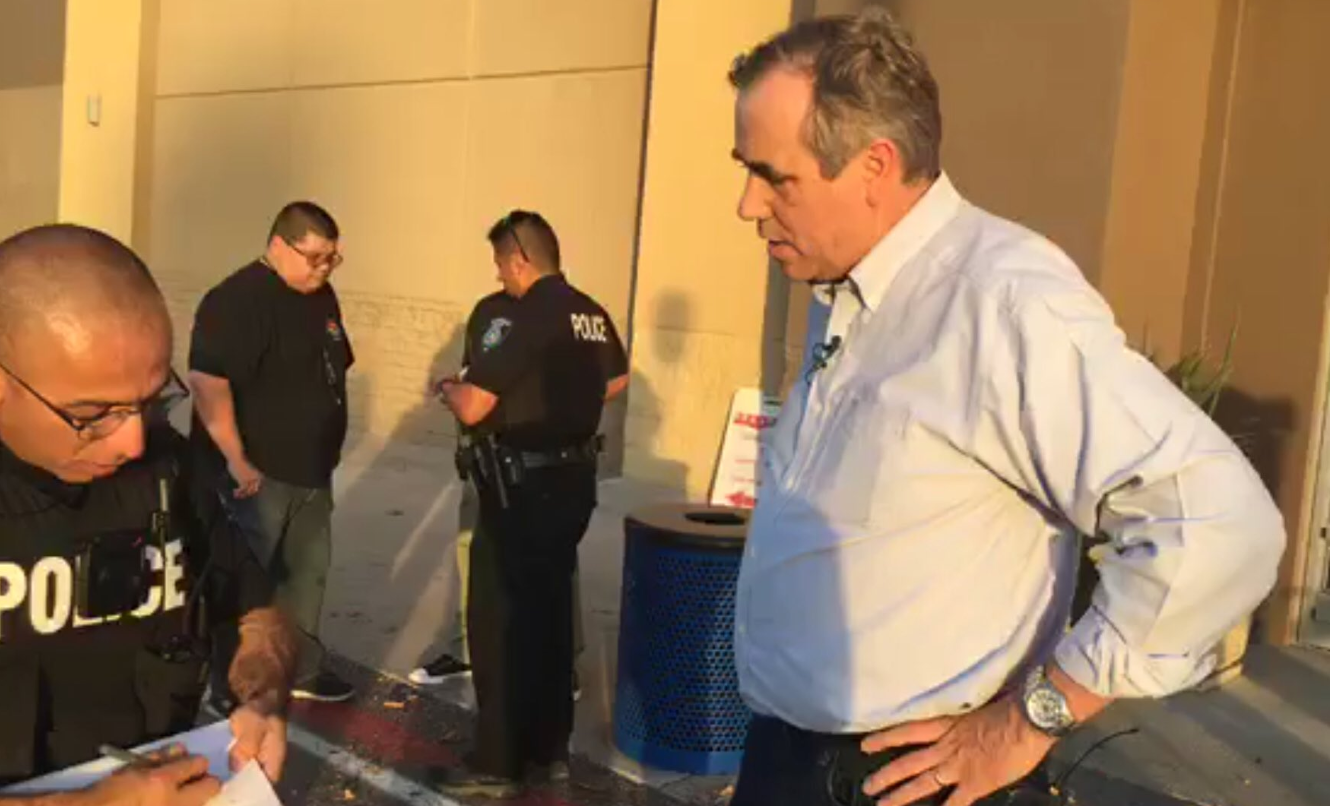 A Texas children's shelter believed to be housing "hundreds" of undocumented immigrant children separated from their families under a new Trump administration policy called police on a Democratic Senator for simply asking to be let into the facility.
Senator Jeff Merkley shared video of the incident online, showing himself trying to get into the Southwest Key Program (SKP) building in Brownsville, Texas, which works with the U.S. Office of Refugee Resettlement's (ORR) unaccompanied minors program.
Merkley said "hundreds" of children were being housed there, with many being separated from their families under a new "zero tolerance" policy announced last month that sees parents who arrive in the U.S. illegally separated from their children and taken to jail, while their young ones are sent to ORR shelters.
"[The Trump administration's] argument is that by inflicting hurt [undocumented immigrants] might be therefore discouraged from coming to the U.S. to seek asylum in the first place," Merkley said, as he walked up to the ORR-run building.
"I think that is a horrific attitude for the United States that we're going to instead of protecting children, as we have always done… we're going to proceed to inflict harm on them as a strategy deterring people from seeking to come to the U.S. following calamity abroad," he said.
In the video, which has been viewed more than 480,000 times, Merkley can be seen calling the SKP, asking for a supervisor to give him a tour of the building, as he stands outside a series of "blacked-out" glass doors.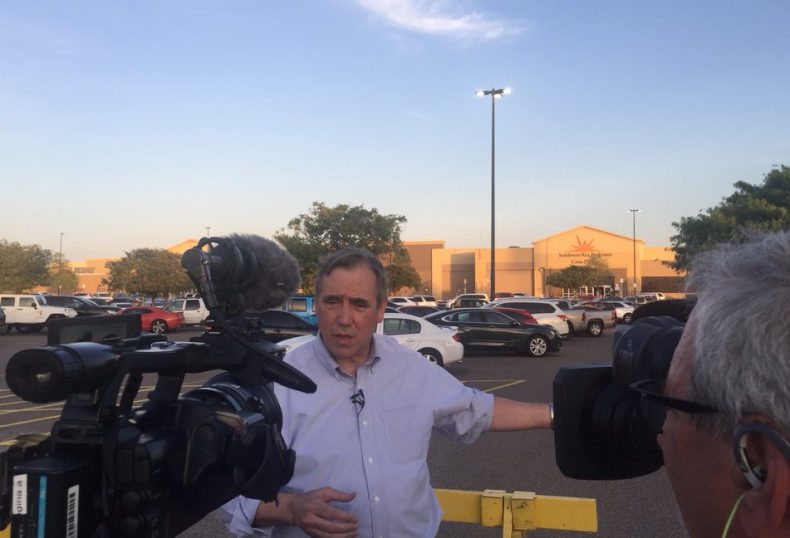 He said he wanted to know whether the SKP is "having second thoughts about being partners in a process of ripping children away from their families under this new policy," adding he did not believe the organization would "want to be part of an operation that's actually hurting those children."
Eventually, he is told a supervisor will come out to speak with him, but the supervisor only emerges from the building once police arrive.
Read more: CEO Of Non-profit Shelter That Called Police On Senator For Trying To Visit Detained Children Paid $770,860
Two officers appear to question Merkley on why he is standing outside the facility after the SKP supervisor tells them he wants Merkley and the camerapeople filming the entire exchange off the property.
The supervisor tells the U.S. senator that if he has any questions, he can call the U.S. ORR's media relations phone number.
"I was barred entry and the police were called on me," Merkley said in a later tweet, adding that the front doors of the building were locked and "blacked out."
"What are they hiding about the conditions these innocent children are being held in?" he asked.
"American citizens are funding this operation, and so every American citizen has a stake in how these children are being treated and in how this policy is being enacted," Merkley says in his video.
He adds that the SKP's refusal to allow him access to its Brownsville facility is "symbolic of what the administration is doing—keeping the doors closed to the press and public of the impact of the new policy."
In a statement sent to Newsweek, a spokesperson from the U.S. Department of Health and Human Services' Administration for Children and Families, which oversees the ORR, said shelter staff were right to turn Merkley away.
"United States Senator Jeff Merkley (OR-D), along with five other individuals, attempted to enter an unaccompanied alien children's (UAC) shelter unannounced and broadcast live via social media last night in Texas," the spokesperson said on Monday.
"Thankfully for the safety, security and dignity of the children being cared for there, they were denied access," they continued, adding that Department of Health and Human Services "takes the legal mandate to care for these children seriously."
"No one who arrives unannounced at one of our shelters demanding access to the children in our care will be permitted, even those claiming to be U.S. senators," the spokesperson said.
"Senator Merkley should respect the UAC program and engage in the appropriate processes, as many of his colleagues have done before him, to visit ORR facilities. We would welcome him to engage in that process so that he may visit the facility to make headway on this important issue, rather than just headlines," they added.
According to the ACF's website, media tours of facilities are generally not allowed when children are present. However, the ACF says it will consider a request under "certain circumstances."
Merkley said in his video that he had repeatedly tried to call ahead to arrange a tour of the facility, but was unable to set up a formal visit.
President and Executive Director of the Lawyers' Commitee for Civil Rights Under Law, Kristen Clarke, praised Merkley for his efforts, writing on Twitter: "This administration must be held accountable for its heartless and cruel policies of separating children from their families. Thanks Senator Jeff Merkley for working to expose this injustice."
This story has been updated with a statement from the U.S. Department of Health and Human Services' Administration for Children and Families.