Video of Russian Soldier Executed With a Sledgehammer Raises Questions
An unverified video that purports to shows the sledgehammer execution of a former convict who fled the Wagner Group while fighting in Ukraine has raised questions after it was published by a Telegram channel with links to the Russian paramilitary outfit.
The Wagner-linked Telegram channel Grey Zone published the footage on Monday, alleging that it showed the execution of a man who identified himself as Dmitry Yakushchenko, a 45-year-old from Crimea, who was serving a 19-year prison sentence before being recruited by the Wagner Group, and who deserted in Ukraine four days later.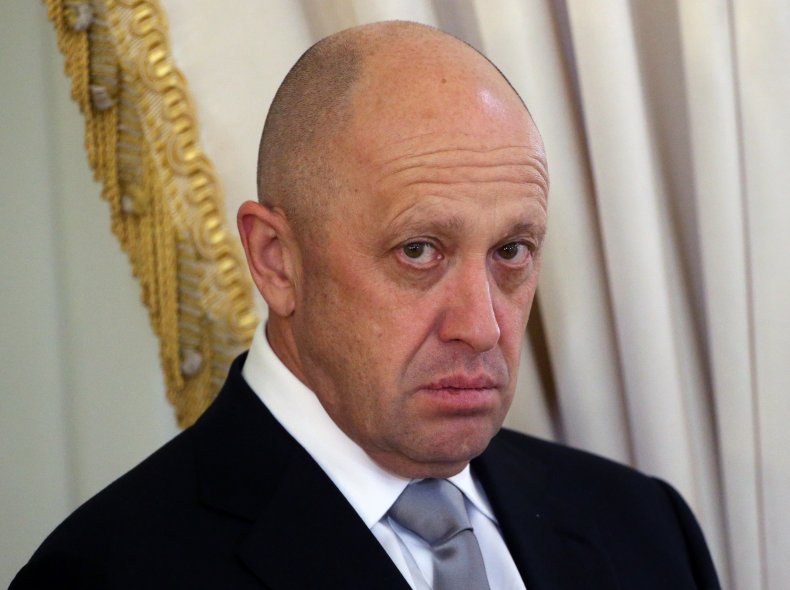 The clip appears to mirror the November 2022 video execution of Yevgeny Nuzhin, a 55-year-old former Russian convict who was recruited in July.
It shows a man whose head is taped to a stone.
"Today I was on the street of the city of Dnipro when I was hit on the head, lost consciousness and woke up in this facility, where I was told I'd be put on trial," he is heard saying in the footage.
He said he went to the front line from prison, but then he realized "that this is not his war."
Shortly afterwards, an unidentified man appears to strike him with a sledgehammer three times, however, the footage is blurred.
The authenticity of the clip has been questioned by David Frenkel, a journalist with Russian independent news outlet Mediazona, who said that the video is "most likely a fake."
"Everything is blurred, but the body after being hit by a sledgehammer does not react at all, as if nothing had happened," he tweeted.
And just hours later, Yevgeny Prigozhin, chief financier of the Wagner Group, published a video via the press service of the company Concord, which he owns, suggesting that Yakushchenko is still alive.
"Dmitry Yakushchenko is well," Prigozhin wrote.
In the clip, the man said that the Wagner Group gives members the chance to correct their mistakes, and apologized for interviews he gave during his time in Ukrainian captivity.
"It was the only way to survive. Coming from captivity, I brought a lot of valuable information that saved the lives of many guys. Therefore, I was forgiven, for which I am very grateful," he said in the footage.
It isn't clear when both clips were filmed.
Independent Russian news outlet Agentstvo reported that Yakushchenko was most likely returned to Russia during a prisoner exchange on December 1, 2022.
In November, Prigozhin said footage of Nuzhin's execution, published by Grey Zone, was "excellent directorial work that's watchable in one sitting." It showed an unidentified man hitting Nuzhin with a sledgehammer.
Nuzhin gave a string of interviews after he was captured by Ukrainian forces in September, in which he criticized Russian officials and said he wanted to switch sides.
The release of both clips come as reports emerge that Russia's Defense Ministry is taking over Wagner's role in recruiting from prisons.
Prigozhin on Thursday claimed that the paramilitary outfit is no longer recruiting Russian prisoners for the war.
On Sunday, Olga Romanova, the head of Russia Behind Bars, a charity advocating prisoners' rights, told Newsweek that Prigozhin stopped hiring in Russian prisons on February 1, and that representatives of the Defense Ministry have been recruiting convicts in at least two penal colonies in Russia's Volgograd and Kemerovo regions.
The Wagner Group's "extrajudicial executions greatly frightened the prisoners," she said.
Newsweek contacted the Wagner Group for comment.
Do you have a tip on a world news story that Newsweek should be covering? Do you have a question about the Russia-Ukraine war? Let us know via worldnews@newsweek.com.