Video: Sarah Huckabee Sanders Used Doctored InfoWars Footage to Justify Acosta Ban
White House Press Secretary Sarah Huckabee Sanders posted a video to Twitter of the clash between CNN's Jim Acosta and President Donald Trump that appears to be a doctored version shared previously by an editor for conspiracy website InfoWars.
Acosta had his White House pass revoked after an incident in which he sparred verbally with the president and refused to hand over the microphone to a staffer. Acosta is CNN's Chief White House Correspondent.
The edited footage is speeded up so it looks like Acosta forced the woman's arm down as she went to grab the mic. Moreover, the audio of Acosta saying "pardon me, ma'am," is also removed.
Paul Joseph Watson, a far-right conspiracy theorist and editor-at-large of InfoWars, wrote for the Alex Jones-run website that "Acosta clearly uses his left arm to physically resist/restrain the woman."
On Twitter, Watson accused Acosta of using his arm "to overpower her" and shared the doctored footage, which zooms in on the reporter's arm. He also denied editing the footage himself.
The original clip shows the staffer grabbing the mic and attempting to pull it away as Acosta holds on. Her arm meets with Acosta's hand, which drops with his arm as she tries to pull the mic and turn to hand it to another reporter.
"We stand by our decision to revoke this individual's hard pass. We will not tolerate the inappropriate behavior clearly documented in this video," Sanders tweeted along with the misleading InfoWars version of the footage.
The White House did not respond immediately to a request for comment.
Read more: Will Trump fire Sarah Huckabee Sanders for sharing doctored Acosta video? Jimmy Kimmel thinks he should
After a testy back and forth between Acosta and Trump, in which the journalist asked the president about the midterms, the migrant caravan, and the Russia investigation, Acosta held on to the mic.
"Honestly, I think you should let me run the country and let you run CNN," Trump said, and Acosta attempted to ask further questions as the president said "that's enough."
"CNN should be ashamed of itself having you working for them. You are a rude, terrible person. You shouldn't be working for CNN," Trump said.
"You're a very rude person. The way you treat Sarah Huckabee is horrible. And the way you treat other people [is] horrible. You shouldn't treat people that way."
Acosta then held on to the mic as the White House aide attempted to take it away.
Trump is a longtime critic of CNN, which he calls "fake news," and he often targets them at his rallies.
A statement from CNN after the latest incident read: "This president's ongoing attacks on the press have gone too far. They are not only dangerous, they are disturbingly un-American. While President Trump has made it clear he does not respect a free press, he has a sworn obligation to protect it. A free press is vital to democracy, and we stand behind Jim Acosta and his fellow journalists everywhere."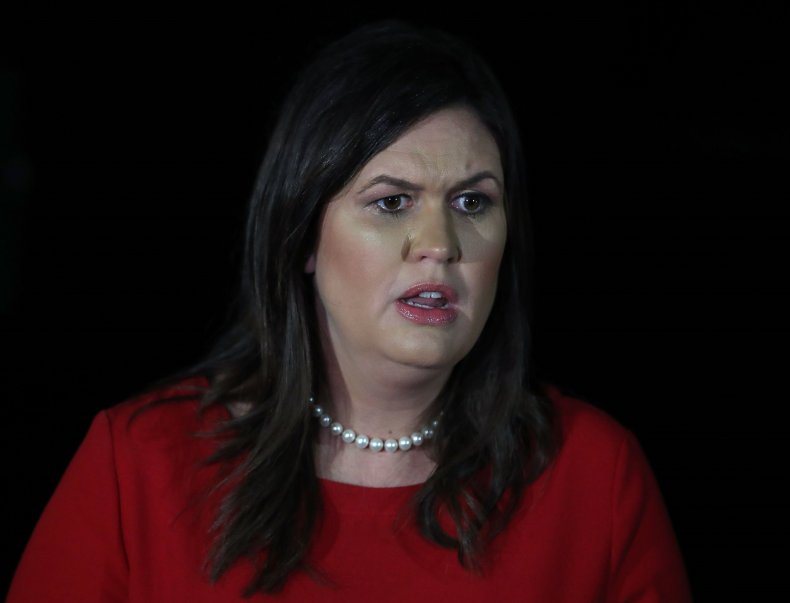 This article was updated to include more information.