A video released on Tuesday by California doctors showed the grim reality of the state's coronavirus surge.
The video, shared with Newsweek on December 23, shows patients lying in medical beds in the hallways of Kaiser Permanente's Downey and Fontana medical centers.
Even more patients were outside the hospitals hooked up to oxygen tanks while sitting under tents.
"I'm seeing people die alone," says Vanessa Walker, doctor of osteopathic medicine, in the video. "I'm seeing nurses exhausted, missing their families."
The video was reportedly released by a group of California doctors during a virtual roundtable addressing the pandemic to urge people to stay home when possible to slow the spread of COVID-19, especially for Christmas and New Year's.
"If people continue to gather for the upcoming holidays, we are going to cripple the hospital system," says Dr. Pravin Acharya in the video.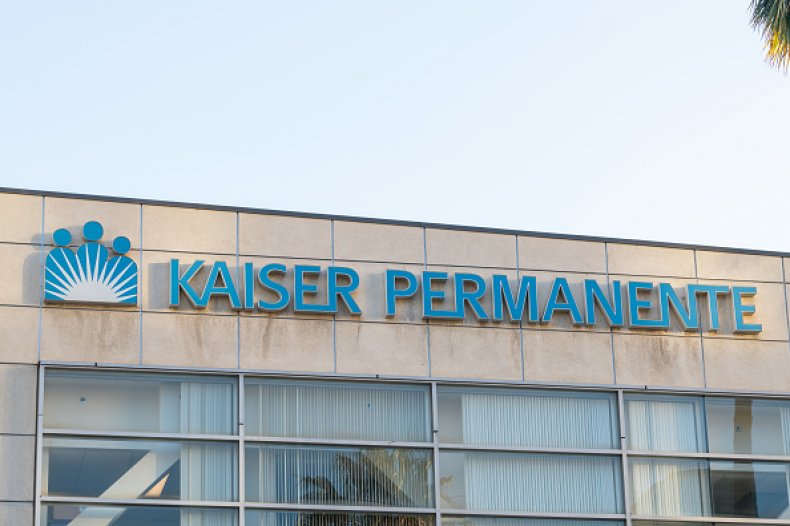 On Tuesday outside Downey Medical Center, Chairman and CEO of Kaiser Permanente Greg Adams warned that if the COVID surge continued the hospital would not be able to keep up.
"As the hospital bed count continues to dwindle, we simply will not be able to keep up if the COVID surge continues to increase," said Adams.
According to Adams, of the 278 patients currently admitted to the hospital, 70 percent have been diagnosed with COVID-19. In the intensive care unit, 95 percent of those admitted tested positive for the virus.
Over 35,300 new COVID-19 cases and 270 deaths were reported in the state on December 22, according to data from The New York Times. California has seen an average of 44,763 new cases each day this week, an 83 percent increased compared with the two previous weeks.
Over the course of the pandemic, the state reported over 1.9 million cases and 23,200 deaths, according to the Times.
The number of COVID-19 hospitalizations in California have also been on the rise since early November. As of December 22, according to The Atlantic's COVID Tracking Project, 18,961 people were hospitalized in the state due to COVID-19.
The latest forecasts by the Institute for Health Metrics and Evaluations at the University of Washington project California to run out of hospital beds by New Year's Eve as the number of needed hospital beds, projected to be about 27,195, would exceed the number of beds available, 26,654.
Kaiser Permanente, which operates 36 hospitals across California, reported it surpassed 100 percent capacity on Tuesday, according to local California television station KCAL 9.
Update: This story has been updated to include a link to the video that was sent to Newsweek by Kaiser Permanente.
Uncommon Knowledge
Newsweek is committed to challenging conventional wisdom and finding connections in the search for common ground.
Newsweek is committed to challenging conventional wisdom and finding connections in the search for common ground.