Video Shows Malaysian Man Beaten in NYC Subway as Anti-Asian Hate Attacks Spike
A 56-year-old Malaysian man was attacked on Tuesday night near a New York City subway station. A camera captured the attack on video, but the assailant remains at large. The attack comes at a time when hate crimes against Asian-Americans have dramatically spiked nationwide.
Teoh Ming Soon, an immigrant construction worker who has lived in the U.S. for 20 years, was knocked over and repeatedly punched by a masked attacker while walking home from work. The attack occurred around 11 p.m. outside the entrance to the East Broadway F train station, near the edge of Manhattan's Chinatown.
Though the attack lasted just seconds, Soon sustained a blackened left eye and busted lip as the attacker punched and elbowed him. The masked attacker then fled down the subway stairwell. A security camera captured his image.
"I don't know. I don't know why he attacked me. Maybe because I'm Asian?" Soon told WABC-TV. "Too fast, I cannot remember anything. Too fast, it happened."
Emergency medical services transported Soon to NYC Health + Hospitals/Bellevue where medical staff treated his injuries and released him. The New York Police Department's (NYPD) hate crime task force is now investigating. It's offering a $2,500 award for information leading to the attacker's arrest.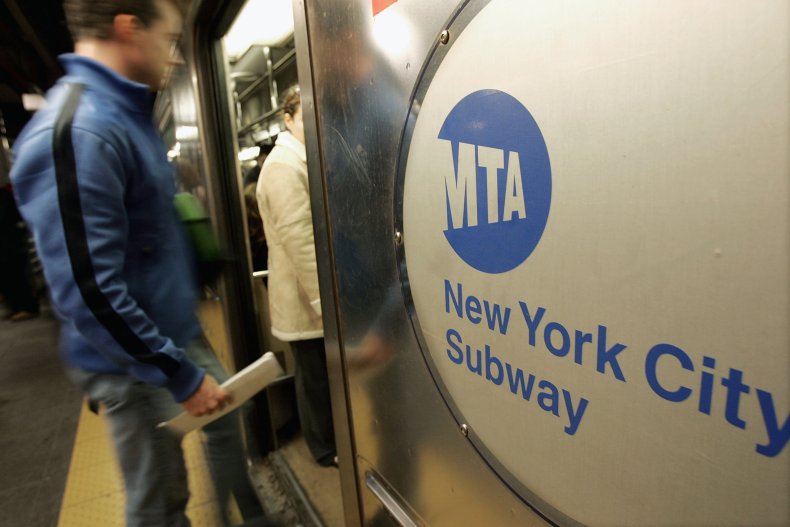 Hundreds of protesters rallied near Chinatown the weekend of February 20 to demonstrate against the rising number of anti-Asian hate crimes nationwide, according to The New York Times.
In New York City alone, police have investigated 28 attacks on Asian-Americans in 2020, nine times the number of what occurred in 2019.
The rise in attacks mirrors a spike in anti-Asian-American hate crimes occurring nationwide. In 2020, 122 incidents of such crimes occurred in 16 of the nation's most populous cities—a nearly 150 percent increase over 2019, according to the Center for the Study of Hate and Extremism at California State University, VOA reported.
Another group, Stop AAPI Hate, has tracked more than 3,000 reported attacks against Asian-Americans and Pacific Islanders since the start of the pandemic last March.
Democratic New York Representative Grace Meng and other anti-violence activists have blamed the pandemic-related anti-Chinese rhetoric of former President Donald Trump for the increase of violence.
"Enough of the demeaning usages of 'Chinese virus,' 'Wuhan virus,' and 'Kung-flu,' especially from our nation's leaders, such as President Trump, GOP leader [Kevin] McCarthy and others," Meng said in September 2020, noting the rise in anti-Asian-American hate crimes.
"Enough of the scapegoating," she added. "Enough of using the Asian-American community to stoke people's fears about COVID-19."
The NYPD created an Asian Hate Crime Task Force to address rising violence late last year. It includes 25 volunteer detectives who speak 10 Asian languages, the Times reported.
However, in September 2020, over 25 community groups signed an open letter opposing the task force's creation. The signers cited the negative effects that over-policing and increased incarceration can have on people of color.
Newsweek contacted the NYPD for comment.