Video Shows White Man Berating Asian Family in Burger King Drive-Thru
An unidentified white man was captured on video allegedly berating a family with anti-Asian insults in a Burger King drive-thru on May 1.
The alleged incident occurred in Richmond, a city in the eastern Canadian province of British Columbia. The Royal Canadian Mounted Police (RCMP) have begun circulating the man's image as a suspect in the "hate incident."
Benjamin Wong, a Chinese Canadian bystander who recorded some of the man's racist insults, said he was "quite upset" about the allegedly anti-Asian statements the man made to an Asian family waiting in their SUV, the Canadian news network CTV reported.
"F*cking Chinese," the man reportedly said. "I can f*cking kill you."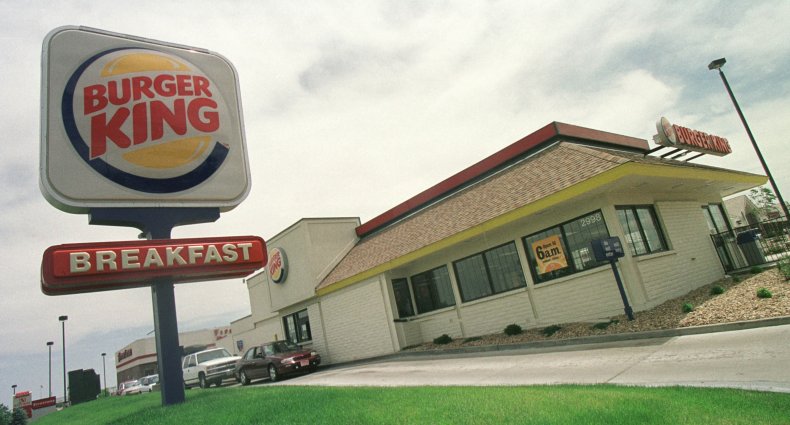 When Wong began recording the man on his cell phone, the man noticed and became "a nicer person", Wong said. The man allegedly told the family, "Nice to meet you," before walking away.
Wong later reported the incident to the British Columbia Hate Crimes hotline. Now the RCMP seeks a heavy-built white man who stands about 5'6" with short grey hair, a partial beard and black-rimmed glasses.
Like the U.S., Canada has experienced an increase in hate crimes against Asians since the start of the COVID-19 pandemic. Canadians have reported 1,041 incidents of anti-Asian hate crimes nationwide since March 17, 2020, according to Fight COVID Racism. Fight COVID Racism is a watchdog organization established by several national Asian organizations and civic engagement groups.
A February 2021 report from the Vancouver Police Department showed that anti-Asian hate crimes rose from 12 incidents in 2019 to 98 in 2020, an increase of 717 percent. Anti-Asian hate crimes made up 35 percent of the 280 hate crimes reported in the British Columbian city throughout 2020.
"Sustained commitment in addressing racial injustice is critical," Fight COVID Racism said in a March 28 statement. "What our communities need is political leadership that acts against hate and condemns scapegoating Chinese people for the COVID-19 pandemic."
The group's statement coincided with a rally demonstrating against an increase of anti-Asian attacks across North America. The statement referenced the March 16 murder of several Asian massage parlor workers in Atlanta, Georgia as well as other anti-Asian attacks.
Canada's federal budget has allocated $11 million Canadian dollars ($9 million US) to the Canadian Race Relations Foundation (CRRF) to combat racism, particularly that racism that surfaced during the pandemic.
Mohammed Hashim, executive director of the CRRF has said that his organization is consulting with organizations across Canada to understand different communities' needs.
"It's a good start," Avvy Go, director of the Chinese and Southeast Asian Legal Clinic, told The Globe and Mail. "But it's just as important for the government to support organizations that have a more specific mandate to address anti-Asian racism as an issue."
Newsweek contacted Fight COVID Racism for comment.