A video recently emerged on social media capturing the moment a Vietnam veteran is violently beaten by an employee at a Veterans Affairs clinic.
Justin Gray of WSB-TV in Atlanta, obtained the video via a Freedom of Information Act request earlier this week. The posting of the video comes several weeks after the attacker, an employee at the Department of Veterans Affairs Clinic at Fort McPherson in Atlanta, Lawrence F. Gaillard Jr. was arrested and charged for the incident.
According to WSB-TV, the incident captured on video occurred on April 28 when Gaillard Jr. attacked 73-year-old Phillip Webb, a veteran of the Vietnam War.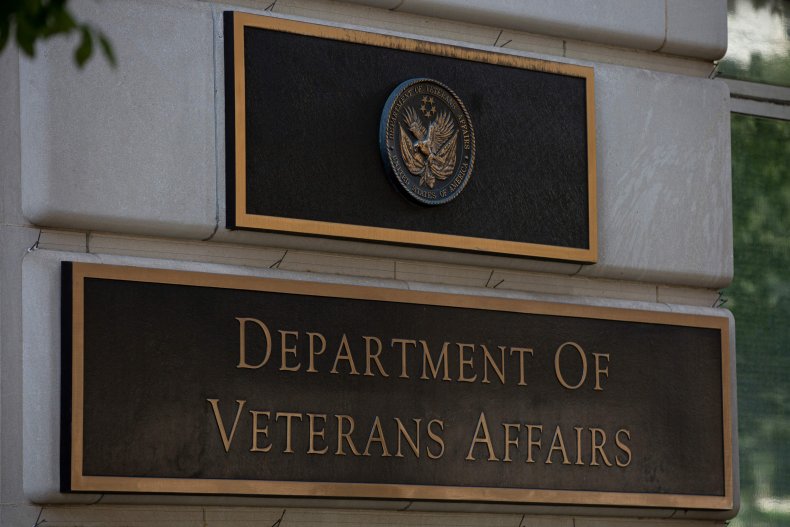 The video, which was posted on Twitter by Gray, begins with the two men standing in front of each other in the waiting room of the Veterans Affairs Clinic at Fort McPherson. Webb then appears to attempt to push Gaillard Jr.'s hand away leading to the employee at the clinic to shove Webb toward the wall. As the video continues, Gaillard Jr. is seen throwing Webb to the ground, stepping on his neck and then kicking him in the head. At the end of the video, Webb can be seen lying on the ground while Gaillard Jr. leaves the room.
According to The Atlanta Journal-Constitution Gaillard Jr. was arrested shortly after the incident in April and charged with one count of felony assault. After Gaillard Jr. posted a $10,000 bond, he was released from custody and his case was turned over to the Fulton County District Attorney's office.
WSB-TV reported that Webb was treated at a nearby hospital shortly after the incident in April for brain bleeding.
In a statement sent to Newsweek, the Department of Veterans Affairs press secretary Terrence Haye said, "We are horrified at the video of a VA employee assaulting a Veteran at the Atlanta VA Health Care System on April 28. This disturbing behavior is contrary to our core values of treating Veterans with the dignity and respect they deserve."
The statement continued, "The employee has been indefinitely suspended without pay. We take this matter seriously and will continue to cooperate fully with the Fulton County law enforcement investigation."
While speaking with WSB-TV this week, Webb said just before the attack occurred, he was knocking on the door to let Gaillard Jr. know that he was going to the bathroom.
"I guess he got upset because I hit at his door," Webb told the local news station. "He was Mike Tyson-ing me there.… I'm just stunned. I don't know what to say."