A man's alleged girlfriend watched him on his phone from behind his back for around 15 minutes at the gym without him noticing, and a TikToker captured the entire thing on camera.
The viral TikTok, captioned, "Things I see in the gym... Episode 1 #fyp #gymtok #fitness #gymfails #relationshipgoals #relationshipproblems," has been viewed 10.6 million times and liked 1.7 million times since it was shared on March 10.
The minute-long clip posted by user @campaignkjg_5, or Demon, starts with a woman leaning over her presumed boyfriend, apparently reading over his shoulder and watching what he's doing on his phone as he sits on gym equipment with headphones in.
"Ah shawty snuck in here and been watching bruh for like three minutes," the screen reads, with additional details shared about the situation.
"Buddy's girlfriend pulled up on him in the gym... If he was actually exercising, this situation probably could've been avoided," the screen voiceover reads.
Others were exercising nearby during the incident, and the TikToker even zoomed in for a better look at the woman eyeing her partner as he perused his phone.
The video continued with the words displayed on the screen: "She just stood over him as he did whatever on his phone (hopefully it wasn't bad)."
A General Social Survey (GSS) found that men are actually more likely to cheat than women, according to the Institute for Family Studies. Twenty percent of men admitted to having intercourse with someone who wasn't their spouse while they were married, and 13 percent of women claimed the same.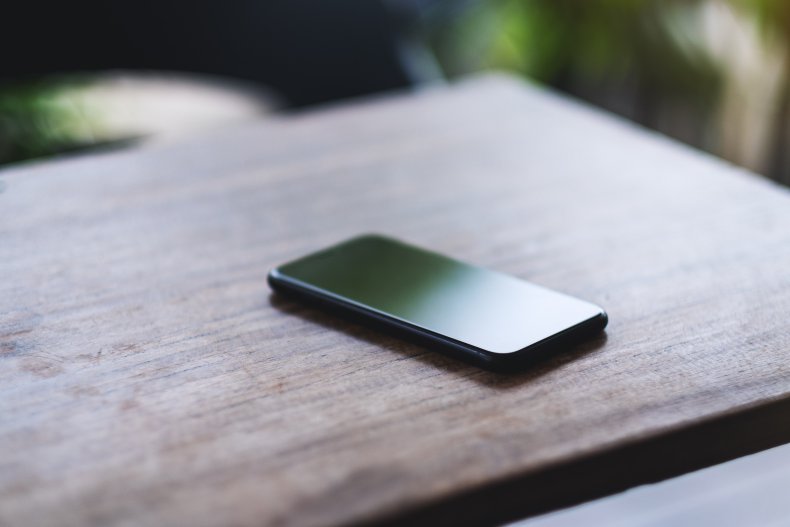 The woman at one point leaned on her knees with her hands as she bent down, continuing to watch the man on his phone as he leaned back on the equipment. The woman didn't say a word, but continued to watch the man on his device.
Other people walked by, but no one said anything about it. "I swear he been sitting for at least 10 minutes on the machine," the clip's audio continues. "I wanted to help him, but I was training a client."
At one point, the woman even put her finger up in the shushing motion presumably to someone else nearby. "Oh nah she said 'Shhh' lmfao I'm done! He's going out sad."
But the creator just kept filming. "Almost the whole gym was watching, waiting for him to notice," they said. "When she left, we told him that whatever you did on that phone for the last 15 minutes, she saw it buddy... He ran out after her, and I haven't seen him in the gym since. This was in January."
In a comment, the creator claimed the guy in the video found him on Instagram, saying they talked about the situation. "He didn't want to go live, but I will share the details," he wrote, adding the word, "Tomorrow" in a separate comment.
Over 17,000 comments came rolling in, and people have a lot of opinions about the situation. Some had thoughts about what the woman might have seen on the man's phone. "Sis saw what she needed to see," a TikToker weighed in.
A viewer mentioned how the woman "didn't make a scene," adding that she also "left quietly... That woman is so done with him."
Others brought up how the man didn't notice someone standing there for 15 minutes. "Does bro not pay attention to his surroundings?" a TikToker wondered.
One person thinks the woman needs a new man, saying, "Son ain't got no type of survival instincts."
A TikToker loved that the girlfriend didn't make a scene in public, opting to stand there "quietly, saw what she needed to see and left."
Other people had comments like, "She gathered so much ammo, he doesn't even know," and "Woman intuition is insane."
A viewer thinks the man is up to something, questioning, "Sat there on the machine for 15 minutes in the middle of his workout on his phone?"
However, another TikToker thinks the creator of the video "failed us all," wondering, "What happened to the bro code?"
Newsweek reached out to @campaignkjg_5 for comment.