The "Rick and Morty" dance challenge was performed by TikTokers throughout the summer, but two sisters left a comment section divided after they performed their rendition of the dance in front of their mother's casket in a video with 12.4 million views.
The video, which was posted to the account @rickandmourning, was posted with the caption, "We also do weddings, bar mitzvahs, baptisms, gender reveals & graduations." The text "Day one of singing Rick & Morty to our mom until she comes back from the d3@d" was written over the video.
Opinions were split in the comment section.
"This is worse than Logan Paul," read a now-deleted comment that the TikToker responded to in a separate video.
In 2018, Paul came under fire after he posted a video to his YouTube channel that showed the body of someone who died by suicide in Japan.
"As someone who is licensed in the funeral business, it's OK," she said, adding that she picked up her mother from the hospital and did her hair and makeup for the service. "There are ways to grieve."
Another deleted comment that @rickandmourning responded to in a follow-up video read, "This s**t isn't funny girl your mom is dead and [you're] never gonna hear her voice or be able to ever see her ever again in this life and it's gonna hit you."
The comment was left on another video that @rickandmourning filmed with her sister in front of her mother's casket.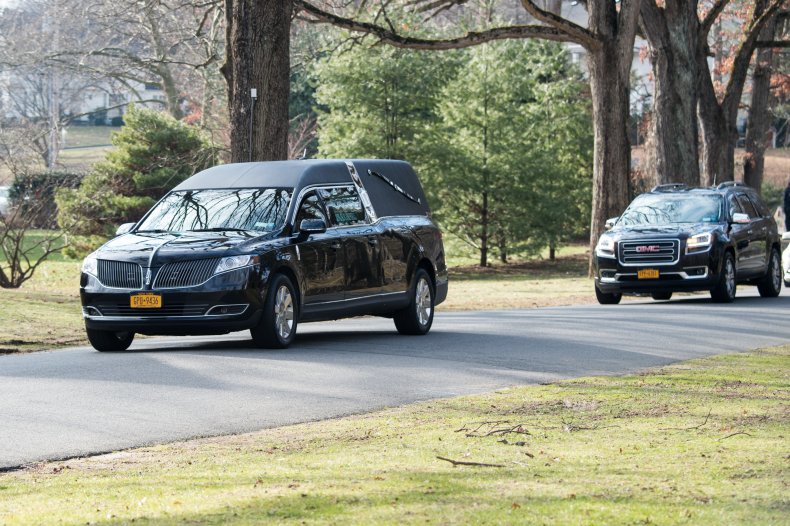 The TikToker said she spoke at her mother's funeral and talked about never being able to hear her mother's voice again.
"I just got done throwing up in the yard because I'm grieving," she said. "But my sister and I wanted to share a moment and have a good time before we settle into depression."
A third video of the sisters in front of the casket had a caption that read, "Mom knows we're doing what we can to survive this." An audio clip that said, "It's not every day that I'm sad, but it's most of them," played through the video.
Despite the criticism, many people voiced their support for the two sisters and how they handled their grief.
"My type of people. Laughing in uncomfortable situations," one TikTok user wrote.
Another wrote, "Why're y'all so pressed she did this to her OWN mother...we don't know [their] relationship, she could be up there laughing at this. Y'all need to nap."
"It's okay to use humor to cope y'all," another comment read. "Relax, I'm sure momma appreciated them being them."
The TikTok received so much attention that it was discussed on The View on Tuesday.
"How can you tell someone what's appropriate for them?" Whoopi Goldberg asked. "Is there only one right way to mourn a loss?"
Sunny Hostin weighed in and said she wouldn't want dancing to be done in front of her casket and said she found it "disrespectful."
Joy Behar said she went to Joan Rivers' funeral and it was "hilarious." Goldberg agreed with her and the two said she "would have loved it."
Mary Katharine Ham discussed her personal experience of going through grief after the loss of her husband and said people will police the way someone grieves.
"Life can be funny and beautiful and terribly sad all at the same time," she said. "To celebrate life while you're going through grief, maybe I wouldn't want to do it on TikTok and maybe I wouldn't want my daughters to, we have to be careful how to tell people how to do that.
Newsweek has reached out to @rickandmourning but did not hear back by press time.