It's no secret that the world of online shopping dramatically altered how the world operates.
While many still attempt to shop locally or at brick and mortar stores that can provide real-time service and answer questions if necessary, in-store item costs often lead to individuals buying the same items at a fraction of the price through companies like Amazon.
A Reddit thread titled, "When you prefer to buy things in person, but it's not remotely feasible," recently went viral. It prompted a discussion around the changes of in-person and online shopping over the years, specifically mentioning items that are often necessary in most people's lives.
The individual who created the thread used the example of a box of CAT5e cables, or essentially cables most popular in local area network connections that usually handle speeds of up to 1 gigabyte.
A picture showed a $73.99 box of 100-foot CAT5e cables sold by the company Staples. A side-by-side photo of the same product at the same length from an Amazon-based outlet cost just $9.33.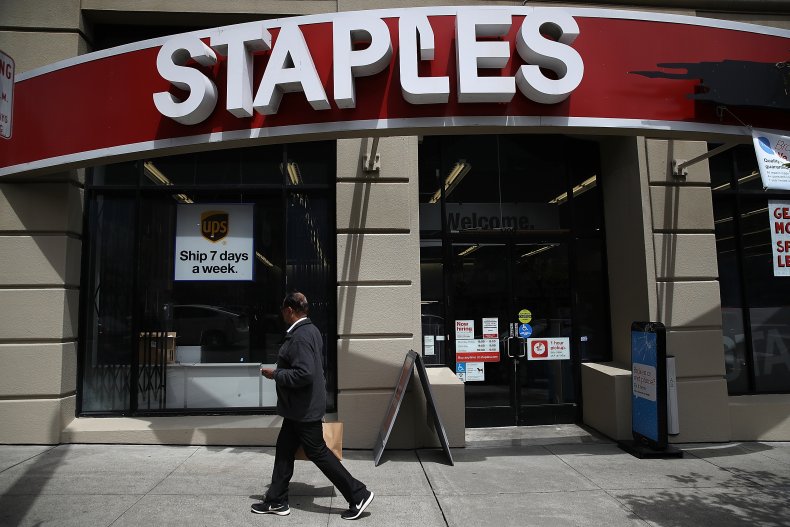 Aside from the convenience of never having to leave your home for an online purchase, cost differentials like these made a lot of the thread's visitors wonder how brick and mortar stores don't understand how they lose viable patrons.
"I worked at Office Depot for years [which is basically the same as Staples] and the issue we had was the company just never updated tech prices with advances in technology," one user commented. "When I started flash drives went for about $1 per gig [8gb flash drive for $8, 32gb for $32, etc]. By the time I left those prices had massively dropped, so now a 32gb drive is under $10, but last I checked Office Depot hadn't updated that price range yet from a decade ago."
Another user said the business model of stores like Staples and others like it involve key target demographics, including: Knowing who their customers are and what they use to buy products; customers who capitalize on "last-minute purchased needs"; and keeping margins higher "to account for dwindling consumer business."
"These guys aren't out of touch, dropping that Ethernet cord to 9.99 isn't going to drive in tons of new shoppers," the user said. "They know exactly what they are doing to continue to afford having a physical storefront."
A long-since-used example in the tech world of an item that usually costs way more in-store than online is the HDMI cable. Every new TV or game console requires one and has for years now, but the long-running joke in online circles was how "gold-plated" HDMI cables were sold in some stores for multiple times what it would cost online.
"I remember that when HDMI cables started becoming ubiquitous especially when gaming consoles made the switch," one user said. "I went to Best Buy to get one for my new PS3 and it was like $40. I went and found a two-pack online from China for $10."
Many responses noted that stores can charge prices like these because people in certain industries don't mind spending that much money and will often do so on company credit cards.
"As a former Staples employee for >5 years, I assure you those cables never went on sale," one person said. "They're meant for businesses. IT guy with a company card doesn't care how much it is, he just needs it now."
Others said items can be priced more when customers are impatient and don't want to wait for items to ship; the customer base may be older and less knowledgeable about technology in general, or both.
And then there's people who are just strapped for cash and not aided by decades-high inflation.
"I dislike Amazon as much as the next person," one person said. "But I just can't afford to buy from smaller retailers 80 [percent] of the time as I'll likely be spending at least double. If I had enough money where that wasn't an issue sure, but I'm broke."