While scrolling through prospective matches on the dating app Hinge, a woman came across the profile of a man who posted a video that showed him getting slapped by a monkey. She then recorded the video and posted it to TikTok where it received more than one million views.
The video, which was posted on TikTok user Lexi Bennett's account—known as @elexxxisbennett— shows the video that Hinge user Dillon posted to his profile.
"Godd****t, ow," Dillon said, while a monkey yanks his hair and slaps his face several times as he attempts to pull away.
Dillon is struck a few more times before he's able to free himself from the monkey's grasp and walks away.
"OK, we're done," he said with a small laugh before the video ends.
A written prompt just under the video asked Dillon to recount the worst idea he ever had, to which he wrote, "Was going to see monkeys in Thailand."
Hinge users can choose to upload photos or videos to their profiles, which accompany responses to prompts that the app provides. In addition to written prompts, Hinge rolled out "voice prompts" for users to try.
According to a press release issued by Hinge, voice prompts were introduced at the end of October.
"With the introduction of Voice Prompts, we're adding more authenticity to the profile experience, allowing users to fully display their personality in a new way," said Michelle Parsons, Hinge's chief product officer. "Our team's focus is to introduce product updates that help our daters move from the selfie to new forms of self-expression."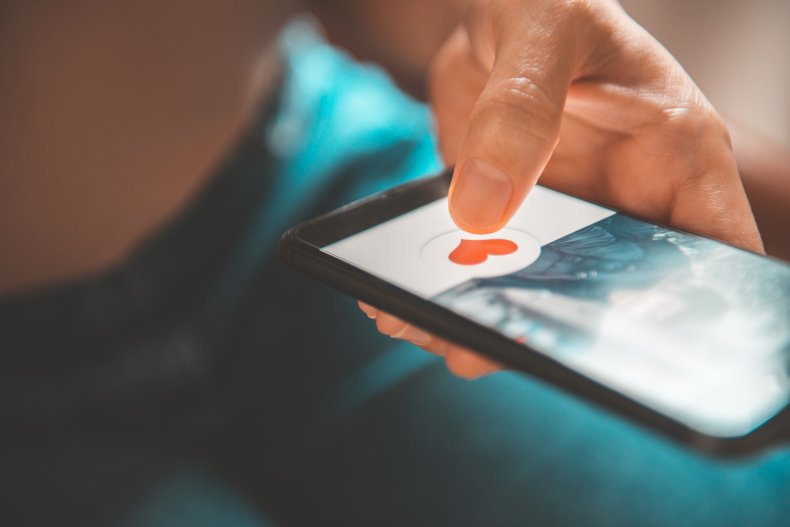 A spokesperson told Newsweek that Hinge was the first major dating app to add video to profiles, which they said gave members the chance to share more of who they are with potential matches.
"As we've seen, deeper profiles lead to more meaningful connections that turn into dates," the spokesperson said.
Getting a glimpse of a potential partner's personality is the goal of many who use dating apps. In addition to personality, Bennett and TikTok commenters also found entertainment in Dillon's video.
Many viewers wrote that they would try to match with him simply because of his video.
"I want him," commented leilani.
"I would marry this man," claimed ZELDA.
Wrote user4205580517586: "Umm the fact he put it on his dating profile is so charmingly disarming."
"Ok but I would give him a chance just for using this on his profile," Ashlee commented.
One wrote that after watching the video, they were inspired to download the popular dating app.
"You know what, I'm going to download hinge," The Hippie Business Coach commented. "This was the best hinge commercial."
Newsweek reached out to Lexi Bennett for further comment.
Hinge's voice prompts have made waves, and many Hinge users shared some memorable responses.
Newsweek previously reported that Melissa Merk said she was planning to delete Hinge until the voice prompt feature launched. She then posted some profiles she came across and played some of the recordings in a viral TikTok video.
One man, for example, claimed he went to the doctor when he was feeling stressed and took some anxiety medication, which led to him adopting six pet rats.