A tweet that lists "companies supporting Trump's re-election" went viral on Thursday, causing chatter among the anti-President Donald Trump crowd on the internet.
The list includes fast food stalwarts such as McDonald's, Wendy's, In-N-Out and Chick-fil-A, as well as chain restaurants like Olive Garden.
The call to shun restaurants came after talk of a mass boycott of SoulCycle and Equinox after it was revealed their owner, billionaire Stephen Ross, was hosting a fundraising event for Trump on Friday.
The original tweet, written by @BillyBobSanderz said, "So here's a list of companies supporting Trump's re-election: Bang, inn n out, chick fil a, Taco Bell, McDonald's, Wendy's, KFC, Pizza Hut, Olive Garden, Waffle House, IHOP, Carl's Jr. So if you see me starting to get thinner and toned don't ask me why."
The netizen — whose real name is Zuriel Sanders — told Newsweek Friday, "In my tracking down I noticed a lot of the companies are funding PACS which are directly helping Trump's re-election or have helped in the past. It's indirect but I still see it as them supporting his campaign even if it's indirect you know?"
He continued: "And consumers shopping at these places are indirectly supporting his campaign for re-election. Some people think I'm trying to shame them but it's more me pointing out hey, you're posting how you don't like what our admin is doing, but you're kind of supporting them."
However, Chick-fil-A, Taco Bell, McDonald's, In-N-Out Burger, and IHOP all told Newsweek they don't make political donations. Stephanie Peterson, a brand spokeswoman for IHOP, said, "We're about pancakes, not politics. IHOP as a brand is not involved in providing financial support to either side of the aisle."
A spokesperson from In-N-Out Burger told Newsweek, "In-N-Out Burger does not take a position on, nor support, individual political candidates. However, because an apparently uninformed social media participant shared false information, we have received communication today from threats of boycotts to the labeling of our people as racists, supporters of child torture, and more. This is disappointing and troubling regardless of anyone's individual political preferences."
The tweet was retweeted almost 400,000 times on Friday, including by prominent Trump-critic Chrissy Teigen, who joked that she too would be very skinny in the wake of this list.
One Twitter user wrote: "I gotta say, of all these names, the one that breaks my heart is In n Out. They are a family business based in California. They have no excuse for betraying their heavy percentage of patrons who are people of color. Very disappointed."
Another said, "Everyone still eating the chemically-infused toxic waste produced by these fascist oligarch-corporations shall soon receive their just desserts. We literally are what we eat. #BoycottFascism"
Shannon Coulter, the founder of the #GrabYourWallet movement, which urges Americans to stop shopping at companies connected with Trump, tweeted that she was adding SoulCycle and Equinox to the boycott list on Thursday.
Sanders posted links the allegedly backed up his claims to those who questioned his list.
The links reveal a level of misinformation relating to the tweet. In the provided source regarding Chick-Fil-A, for example, it states at the bottom:
"The organizations themselves did not donate, rather the money came from the organizations' PACs, their individual members or employees or owners, and those individuals' immediate families."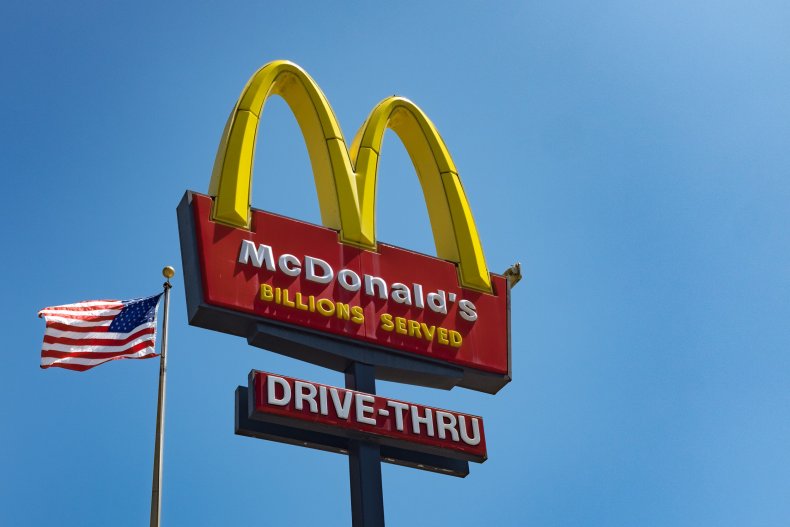 This premise was similar for the links provided for the other restaurants that many Twitter users now intend to boycott.
Update Tuesday, August 13 at 11:28 a.m. ET: This story has been updated to included statements from McDonald's and In-N-Out Burger