Viral Video Shows Whoopi Goldberg Repeating 'Welcome to 'The View'' to Empty Audience Chairs Due to Coronavirus
Whoopi Goldberg greeted a bunch of empty chairs while taping Wednesday's episode of The View and the surreal clip is making the rounds online. Because of concerns over the coronavirus, the ABC daytime talk show is not being taped in front of a live audience at the moment. But viewers everywhere can still enjoy the viral clip of Goldberg shouting into the abyss.
Just like with every other episode of their show, Goldberg and her co-hosts—including Joy Behar and Meghan McCain—welcomed their audience to The View. This time around though, the camera panned across a bunch of empty plastic chairs. There was no audience applauding, just a recording of people clapping. It could have been worse, though—they could've heard crickets. (Is this thing on?)
Shouting at nothing but air, Goldberg screamed at the top of her lungs, "Well, hello! Hello! Hello! Welcome to The View, y'all."
The other View hosts looked a bit uncomfortable sitting alongside the Sister Act actress as she kept exclaiming "Welcome to The View," as if she were stuck on repeat. Golderg was clearly having fun with the cringe-worthy silence from an audience that wasn't there.
Sharing the viral video on Twitter, Joey Nolfi tweeted, "Whoopi Goldberg repeating, "Welcome to The View!" to empty audience chairs is both peak apocalypse horror and high camp."
The View is just one of several Walt Disney Television talk shows moving away from live studio audiences. The Tamron Hall Show and Live With Kelly and Ryan will also be taped without a live audience due to coronavirus concerns.
"Given the current developing situation in New York City, we have made the decision to suspend live audiences from attending our news broadcasts and talk shows," a spokesperson from WDT told Deadline.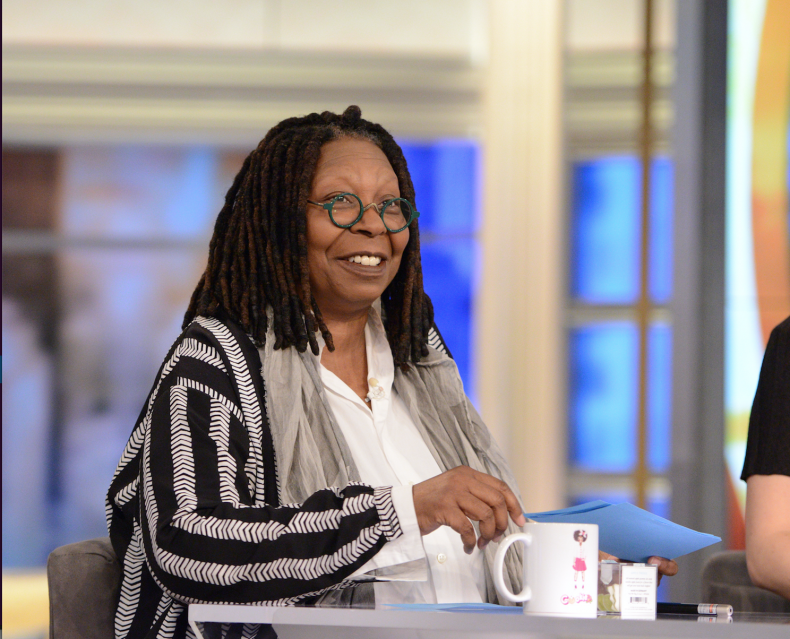 It's not just talk shows that are changing up their formula. On Tuesday, it was announced that Jeopardy! and Wheel of Fortune are also moving ahead without live audiences.
While no one can say for sure when The View and these other shows will return to their live audience format, we can at least count on Goldberg to keep the energy up.