'Spoilt' Dog Refusing to Get Into His Own Bed Leaves Internet in Stitches
It seems puppy-dog eyes don't always do the trick, especially for this pooch who is desperately trying to have a sleepover in his owner's double bed.
In a viral clip on TikTok, Billie the dog can be seen pretending to ignore his owner before making adorable facial expressions while being asked to move into his own bed.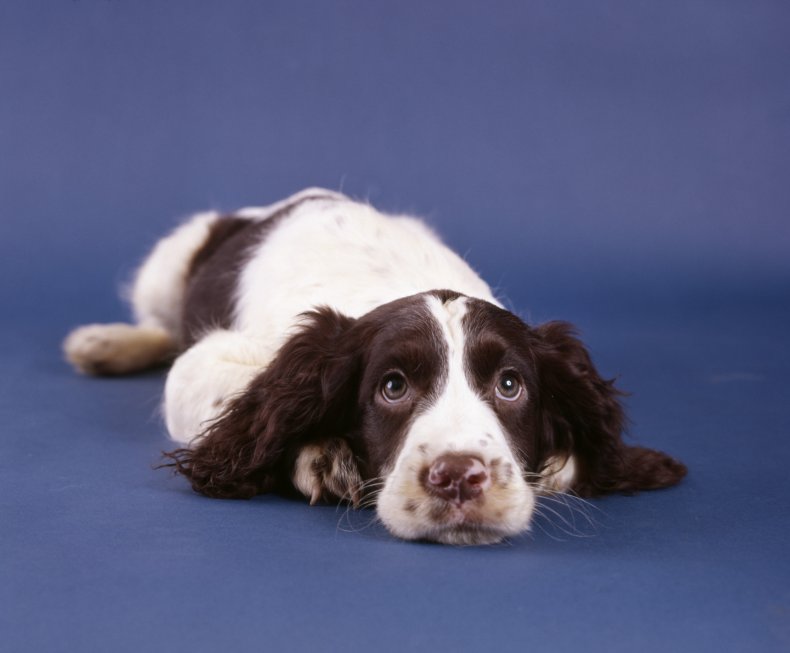 After almost a minute, the Australian kelpie begrudgingly gets into his own bed, which is on the floor next to theirs.
The TikTok user, hannahbusuttil3, has received more than 250 comments, many of which have rhapsodized about Billie's eyes as he makes his bid for the bed.
The dog tries placing his head on the pillow, making puppy-dog eyes, and moving very slowly—just in case his owners changed their minds.
The video has been viewed more than 103,000 times and racked up more than 10,000 likes since it was first posted on August 18.
It seems that TikTokers wouldn't be able to say no, but his owner explains, "We are bringing a baby into the world so our older son Billie needs to upgrade to his own bed."
One user named Jo.Jo.56 wrote: "aww let him sleep in your bed," whileTikToker Taylor Smith begged: "Aww he can stay please let him stay."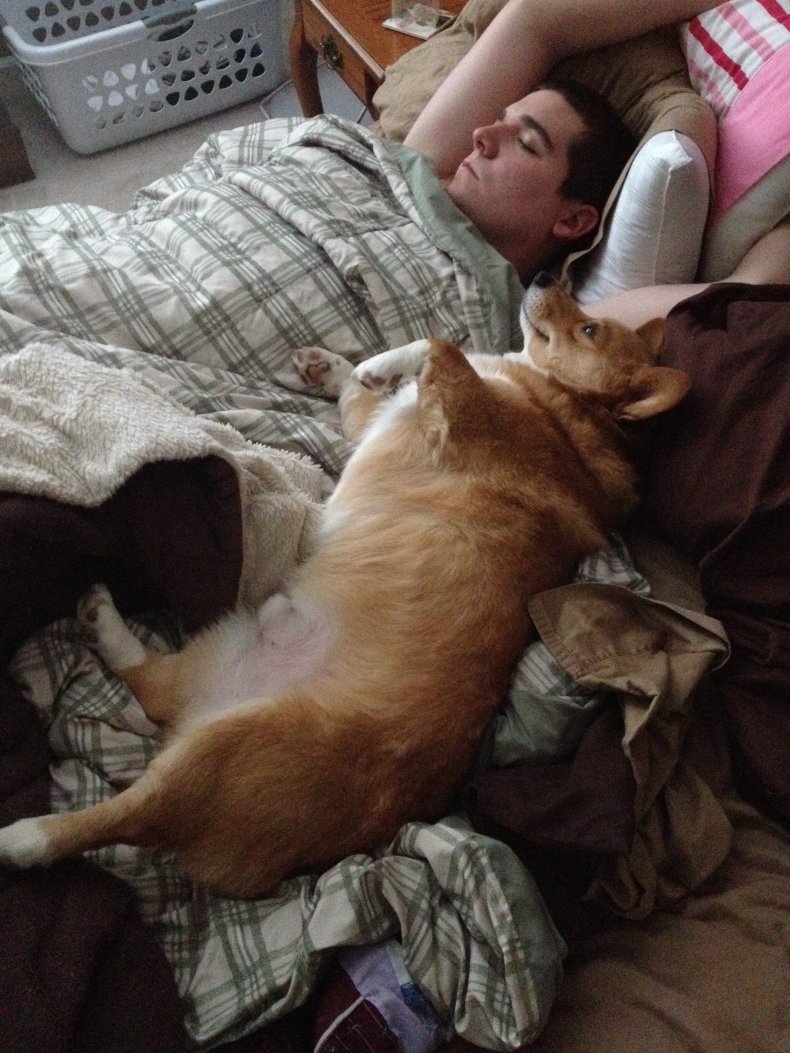 In an online survey of 2,010 Americans, released by the American Academy of Sleep Medicine in June, 46 percent said they had a better sleep with their furry friend.
However, it is not recommended for a dog to share a bed with a baby. Sarah Whitehead, a pet-behavior specialist, writes: "For many dogs, the biggest change is not being able to sleep in the bedroom or on the bed once a new baby arrives.
"Hygiene is important here, and of course, so is basic practicality and space. Give your dog a really comfortable bed of his own."
So, the owner was most definitely doing the right thing by refusing to give in to Billie's puppy-dog eyes.
TikTok user Sarah Kayacombsen said: "The look of betrayal in those eyes." However, in a comment, his owner Hannah Busuttil refers to him as "dramatic and theatrical."
It isn't just Billie's facial expressions that have caught the interest of TikTokers, but his bed itself. Onlyexistingjust wrote: "Give him a better bed and he'll be more likely to want to get in it."
Another user agrees, stating Billie's bed is "tiny" and questioning how he will manage to stretch.
Responding to the comments, his owner Hannah explained more about the typical kelpie way of life, writing: "Australian kelpies are cattle dogs, who sleep in cages outside on farms, Billie's bed is very comfortable and perfect for him to create his 'safe zone'."
Newsweek has reached out to Hannah Busuttil for comment.