An online trend over the past several months, spurred by platforms like TikTok, has seen employees of fast food and chain restaurants "exposing" the more unsavory aspects of their jobs—and viewers can't seem to get enough. In the latest example of the craze, a TikToker, self-described as a former Wendy's employee, claimed the chain knowingly serves "expired meat" to customers.
The clip, posted to the app earlier this month, features TikToker @officialazonte and a coworker, both clad in Wendy's uniforms, in what appears to be a kitchen prep area. Their t-shirts are emblazoned with the iconic Wendy's logo, and they have headsets visible around their ears.
In the clip, the two dance to a popular audio track while the onscreen text reads: "When y'all realize Wendy's be serving expired meat and they be watching y'all eat it."
In the caption, the TikToker included the hashtags #quit, #newjob, and #leaving, implying that they will no longer be working at Wendy's.
It is important to note that the claims in the video are unverified: Newsweek attempted to reach both @officialazonte and Wendy's for comment, but did not receive a response from either source.
Regardless, the video seems to have resonated with viewers, as the clip has already racked up 2.6 million views, along with over 589,000 likes and a whopping 17,000 comments.
"My mom works at Wendy's and I get to help make orders and yes, I can confirm this," revealed one viewer.
Echoed another: "I used to work there they not lying."
Many others, however, spoke up in defense of Wendy's—including a handful of past employees.
"I worked at Wendy's and we never did that y'all just...different," lamented one commenter.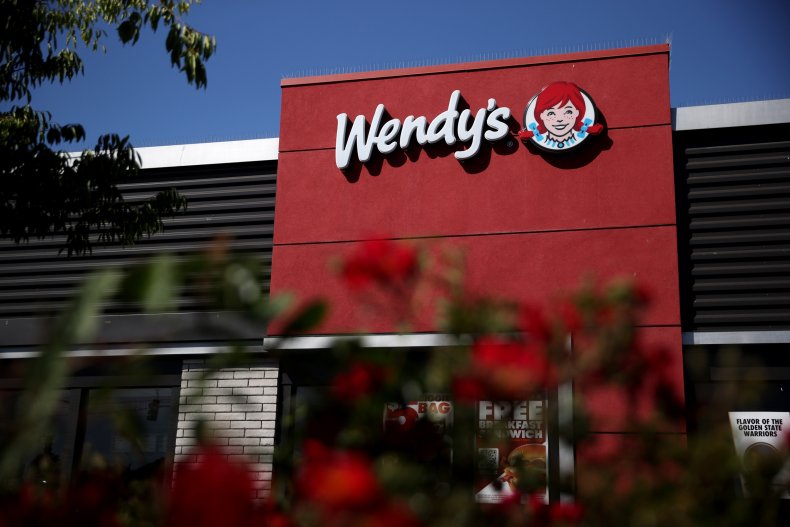 "What places do y'all be working at, my Wendy's was very strict about the food they serve. I quit anyways but my point still stands lol," explained another.
Some, meanwhile, just wanted to turn a blind eye to the entire situation. Wrote one viewer: "It don't hurt my stomach and it [tastes] good so..."
In response to the video's attention, @officialazonte posted a follow-up clip, this time claiming the "lemonade ain't safe either"—but he doesn't elaborate on what the alleged issue with it is.
While the claims made in both videos are unverified, the issue of food safety and hygiene is an important one. According to the CDC, "roughly 1 in 6 Americans (or 48 million people)" become sick from foodborne illness each year. Of those cases, approximately "128,000 are hospitalized, and 3,000 die." However, contrary to popular belief, the agency found that produce is actually responsible for "nearly half of illnesses" at 46 percent. Meat and poultry, meanwhile, contributed to "fewer illnesses but...29 percent of deaths."
The videos posted by @officialazonte are at home on the platform, with workers frequently using the app to share the "secrets" of their jobs. Earlier this week, for example, a movie theater employee "exposed" how nacho cheese is stored and dispensed in a video viewed millions of times. A June TikTok, meanwhile, explains that Kentucky Fried Chicken's mashed potatoes are made from an instant mix—a fact that some viewers called "disappointing."