One Dead in Virgin Galactic Spaceship Crash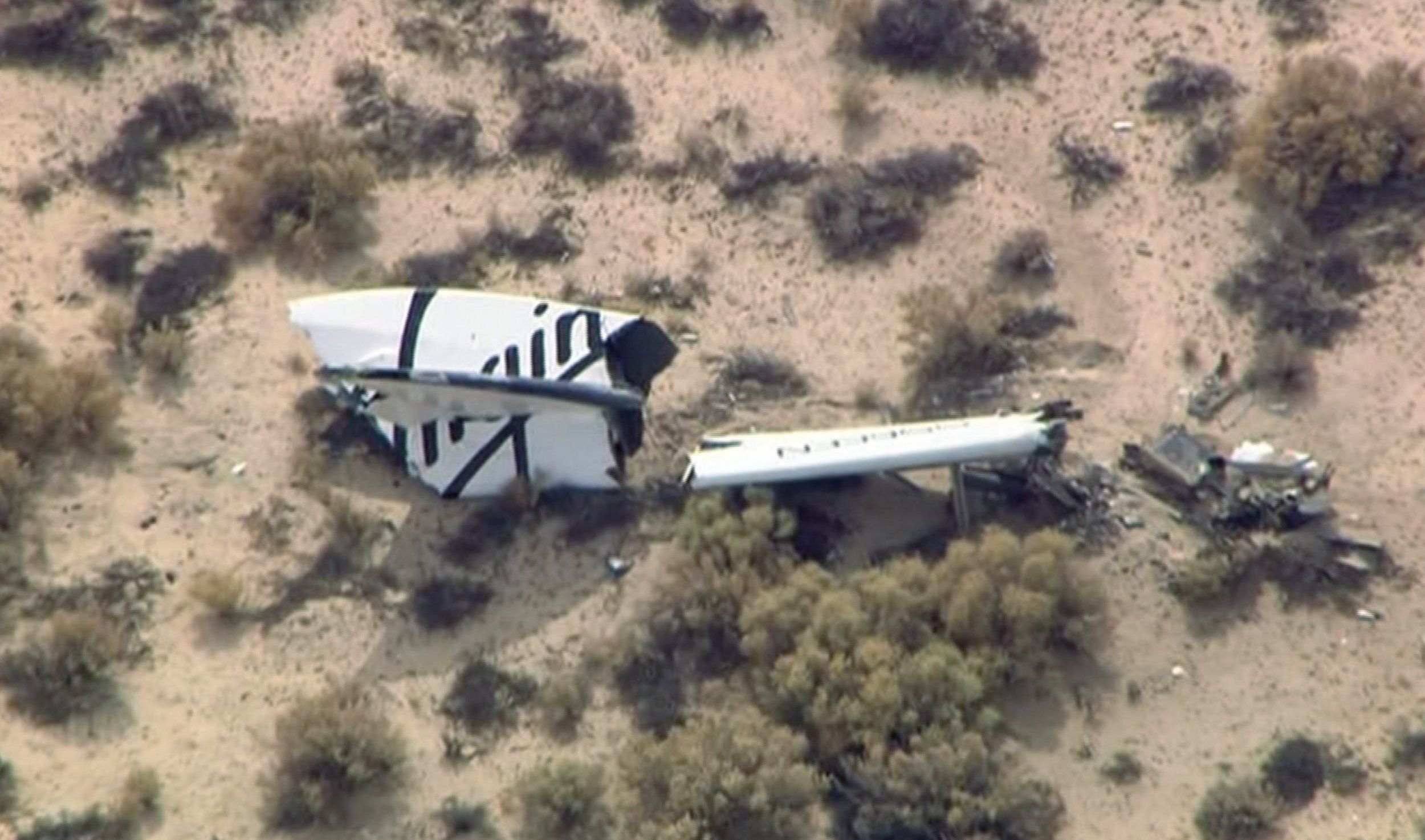 A Virgin Galactic SpaceShipTwo plane crashed in the Mojave Desert on Friday, killing one pilot and injuring the other, the California Highway Patrol confirmed.
SpaceShipTwo is a commercial aircraft being developed by Virgin Galactic for suborbital space tourism, CBS San Francisco reports. The company tweeted the aircraft suffered an "in-flight anomaly" shortly after take-off on Friday morning.
The company issued a statement shortly after the incident: "Virgin Galactic's partner Scaled Composites conducted a powered test flight of SpaceShipTwo earlier today. During the test, the vehicle suffered a serious anomaly resulting in the loss of the vehicle. The WhiteKnightTwo carrier aircraft landed safely,"
"We will work closely with relevant authorities to determine the cause of this accident and provide updates as soon as we are able to do so," the statement read.
Local news outlet KGET-TV reported a medical helicopter flew one patient to hospital for treatment. That patient is believed to be the pilot, who ejected, while the co-pilot suffered fatal injuries, CBS reports.
The Wall Street Journal reports the company was testing a new rocket engine on SpaceShipTwo. the aircraft was on the runway for more than three hours, nestled under the WhiteKnightTwo mothership, before taking off at around 9:19 a.m. PT (12:19 p.m. ET.) It was then released from WhiteKnightTwo after ascending to 50,000 ft.
More than 700 people have paid $250,000 for a ticket on Virgin Galactic suborbital flights, with the company aiming to start regular commercial flights next year, according to The Wall Street Journal. The crash comes only a few days after an unmanned U.S. rocket destined for the International Space Station exploded shortly after take off.