The woman who accused the late financier Jeffrey Epstein of keeping her as a "sex slave" says she was told by his longtime associate Ghislaine Maxwell to have an intimate encounter with the owner of a large hotel chain, according to court documents that have been released.
Maxwell, 58, denies charges that she helped him recruit and abuse three girls between 1994 and 1997 and that she committed perjury under oath denying her involvement.
But in documents of a deposition hearing against Maxwell from 2016, Virginia Giuffre described how she was told to give a massage to a hotel chain owner.
During a line of questioning in which she was asked about instances when Maxwell alone told her to have sex with men, Giuffre was asked "where were you sent to have sex with the owner of a large hotel chain by Ghislaine Maxwell?"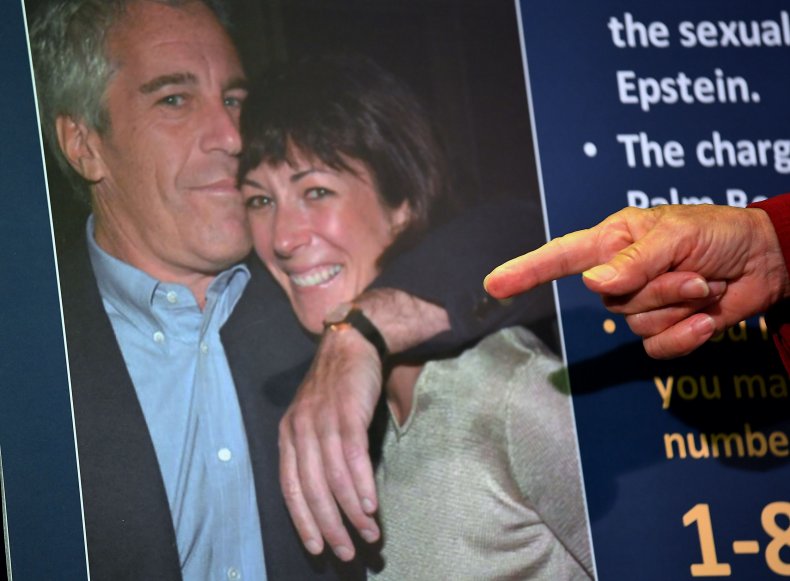 Giuffre replied, "I believed that was one time in France," going on to say that it was in "his own cabana townhouse thing. It was part of a hotel but I wouldn't call it a hotel."
"Jeffrey was staying there. Ghislaine was staying there....This other guy was staying there. I don't know his name. I was instructed by Ghislaine to go and give him an erotic massage."
Giuffre said that was her choice of term because that was "their code word." When asked if Maxwell was in the room at the time, Giuffre replied, "no...she was in another cabana." She was also asked if she remembered Maxwell using any other words "to direct you in what you should do?" Giuffre replied: "Not at the time, no."
The evidence comes from documents titled "Giuffre vs Maxwell", from May 3 2016, which were released following an order by the U.S. District Judge Loretta Preska. They were part of Giuffre's defamation lawsuit against Maxwell, which was confidentially settled in 2017.
Giuffre has implicated a number of prominent figures with Epstein who was found dead in his cell last August. She has said she was told to have sex with Prince Andrew, which the royal denies.
She also said that she once saw former President Bill Clinton on Epstein's island with "two young girls" from New York. A statement from The Clinton Foundation last year said that the former president "knows nothing about the terrible crimes Jeffrey Epstein pleaded guilty to."
On Thursday, Maxwell filed an emergency request with the 2nd U.S. Circuit Court of Appeals in Manhattan to block the release of further documents from the deposition which outline about her sex life, Reuters reported.
She says its release would not allow her to get a fair trial against the charges she facilitated the disgraced financier's sexual abuse of girls. The deposition is scheduled for release on August 3, unless the appeals court delays it, the agency reported.
Following her arrest on July 2, Maxwell was denied bail and is being held at the Metropolitan Detention Center in Brooklyn after being deemed a flight risk.