Virginia Losses Are a Warning Shot From Young Voters | Opinion
The post-election blame games have begun after Democrats' badly lost statewide elections in Virginia this week. TV and Twitter pundits are blaming culture wars, moderates in Congress, progressives in Congress and white women without a college degree. But Democrats struggled in a fundamental way by failing to turnout young people who showed up in record numbers in 2020. If Democrats don't fix their problems with youth ahead in the next year, the 2022 midterms will be a disaster for them.
Preliminary estimates suggest that just one in four voters under 30 cast a ballot in this year's Virginia's statewide elections. Some drop off in voting after a presidential election is normal, but the precipitous decline this year is even lower than the youth participation rates in 2013 and 2017. For youth to show up at lower rates than previous gubernatorial years while overall turnout was higher is an avoidable embarrassment.
How did Democrats fail so badly to mobilize young people who were instrumental to their wins just one year ago? The answers are lack of inspiration and "infrastructure," but not the railroads and bridges that Congress has been debating in D.C.
On the first point, while President Joe Biden pledged to cancel $10,000 of student loan debt, make community colleges free for everyone and public universities tuition-free for families earning up to $125,000, Terry McAuliffe ran on a plan to incrementally improve Virginia's pseudo-free community college plan. Anecdotally, this plan was inspiring to exactly no one, and especially not voters under 30 who are most affected by the college affordability crisis.
Beyond lacking an inspiring message, Democrats failed to invest in a comprehensive youth vote "infrastructure": the on the ground organizing that makes a difference in close races. In 2017, after President Donald Trump took office, organizers flocked to Virginia to spend time and energy building get out the vote infrastructure that helped propel Governor Ralph Northam to victory. This year, civic organizations, and especially youth vote organizations have been sidelined by struggling to raise money with many donors pulling back after a banner year in 2020. Without outside organizations to make up for their strategic gaps, Democratic campaigns and party committees once again neglected to invest in high-impact youth voting operations.
These programs are essential because young voters are the least likely to have experience and information about voting. Lack of information about voting is the number one reason why registered young people did not vote in 2020. Unlike older generations that rely on traditional media, young people are most likely to get civic news from friends and family. Without building programs designed to reach young voters where they are (or ideally sustaining such programs between elections), Democrats in Virginia were destined to fail.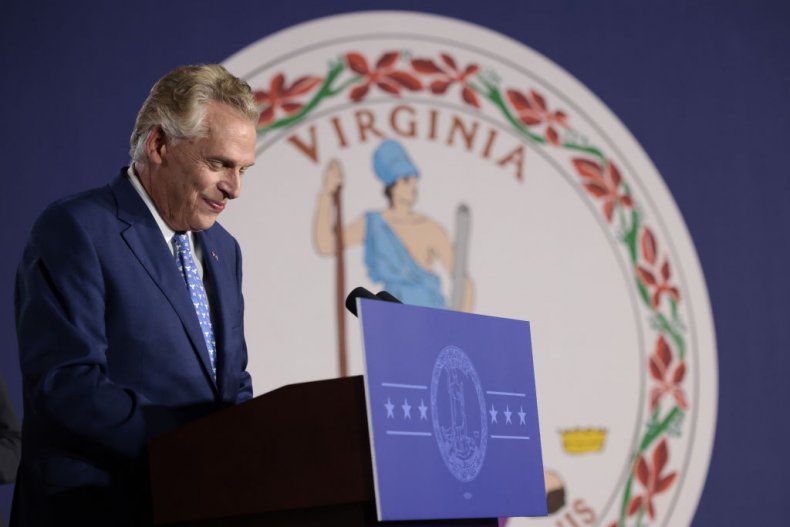 To put these failures into perspective, voters 18-29 were the only age group to favor McAuliffe and did so by 7 percentage points (53 percent to 46 percent). If Democrats had made a meaningful investment in youth outreach, they would have gotten closer to last year's margins when Biden beat Trump among this audience by 33 percentage points (64 percent to 31 percent). If Democratic campaigns replicate this backslide next year, they will not only lose the control over the House of Representatives, but will also lose potential Senate pick up opportunities, governorships and state legislature races. In short, it will be a bloodbath.
The good news is that with a year to go, there's still a chance to turn things around with young voters. Nationally, that starts with President Biden and Congress delivering on some of his key policy promises by reviving free community college and enacting broad student loan debt cancellation. It also means passing the Build Back Better Act's investments to fix climate change, and working to address racial justice issues that are a core motivator for young voters.
Democrats should not succumb to the beltway triangulation fantasy that moderating their positions will be a more effective midterm strategy. Young voters will rightly read that as just another proof point that cynical politicians are no different from one another, irrespective of party. To draw a real contrast, Democrats must show young voters how they will improve our future instead of lazily running against Donald Trump.
As we have seen time and time again, good policy is not enough without good politics. To get young people out to vote, campaigns and organizations will also have to redirect millions usually earmarked for TV and digital advertising to instead invest in proven youth organizing efforts. The evidence is clear that young people will vote when engaged, and that their participation is decisive. Terry McAuliffe ignored youth this time and paid the price. If Democrats replicate his mistakes with young voters next year, they will too.
Max Lubin is the co-founder and CEO of Rise, a college affordability and youth civic engagement organization. He serves on the National Leadership Council for the Partnership for American Democracy.
The views expressed in this article are the writer's own.