Virginia Man Arrested for Making Threats to School on Social Media—Police
A Virginia man was arrested for threatening violence against a school on social media, police said.
The Suffolk Police Department in Virginia said it was notified about a threatening post shared on a social media platform at about 1:00 p.m. local time on Saturday.
In a news release, the department said an investigation into the social media post led them to Cameron Sears, a 23-year-old Suffolk resident.
The police department said Sears was charged with threats of death of injury to persons and school property and booked into Western Tidewater Regional Jail.
Police did not identify the school named in the post or provide details about the specific threat.
Sears graduated from Nansemond River High School in Suffolk in 2017, according to a Facebook profile that appears to belong to him.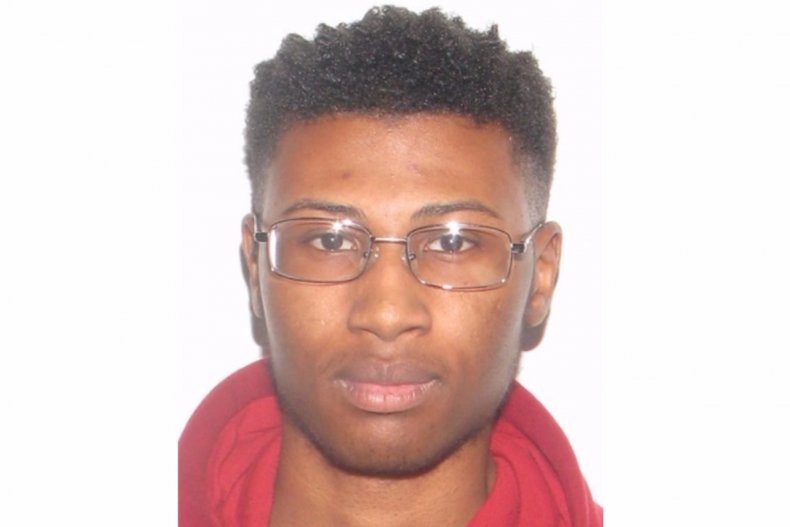 Police said the investigation remains ongoing and urged anyone with information to contact the department.
The Suffolk Police Department has been contacted for additional comment.
Sears' arrest comes as law enforcement across the country are on alert to threats targeting schools in the aftermath of a massacre at an elementary school in Uvalde, Texas.
A gunman with an AR-15-style rifle opened fire inside Robb Elementary School in the predominantly Latino town of about 16,000 people on Tuesday, killing 19 children and two teachers.
The shooting—the deadliest at a U.S. school since a gunman opened fire inside Sandy Hook Elementary in Newtown, Connecticut, in 2012—has reignited calls for stricter gun laws.
Meanwhile, police have come under heavy criticism for their delayed response to the shooting in Uvalde and for providing shifting and, at times contradictory, information about what happened and how they responded.
"They let our babies get slaughtered. Sacrificed," said Jesse Rodriguez, who lost his 10-year-old daughter Annabell Guadalupe Rodriguez. "We need to find out who's accountable for all this."
A timeline laid out by Texas officials on Friday revealed that about 80 minutes elapsed between the first 911 call and when police entered a locked classroom and fatally shot the shooter, identified as 18-year-old Salvator Ramos.
The school district's police chief, Pete Arredondo, made the "wrong decision" to wait so long before sending officers into the locked classrooms, Texas Department of Public Safety Director Steven McCraw acknowledged.
"It was a wrong decision. Period. There was no excuse for that," he said.
"There were plenty of officers to do what needed to be done, with one exception, is that the incident commander inside believed he needed more equipment and more officers to do a tactical breach at that time."