Virginia School Board Votes To Take Legal Action Against Glenn Youngkin's Mask Order
The Richmond School Board has voted to take legal action against Virginia Gov. Glenn Youngkin's executive order on mask-wearing in public schools.
The order was among several issued by the Republican governor on his first day in office, allowing parents to decide whether to send children to school in masks.
The mask-optional mandate is due to take effect on Monday, but many school superintendents and parents have vowed to fight it.
While some school boards have voted to adopt Youngkin's order, others moved to defy it and keep mask mandates in place.
It has drawn a lawsuit from parents of children in Chesapeake Public Schools, who asked the Virginia Supreme Court to rule that it violates state law. The 2021 law states that Virginia schools are required to offer in-person instruction that adheres to the U.S. Centers for Disease Control and Prevention's COVID-19 mitigation guidelines "to the maximum extent practicable." The CDC currently recommends universal indoor masking in K-12 schools for anyone aged 2 and older, regardless of vaccination status.
Members of the Richmond School Board voted 5-3 to take legal action against the order during an emergency meeting on Sunday, the Richmond Times-Dispatch reported. It was not immediately clear if Richmond will file its own lawsuit or join the one brought by Chesapeake parents.
The Richmond School Board last week voted 8-1 to uphold its existing mask mandate. Richmond Superintendent Jason Kamras has said the district's schools would "maintain its 100% mask mandate for students, staff, and visitors."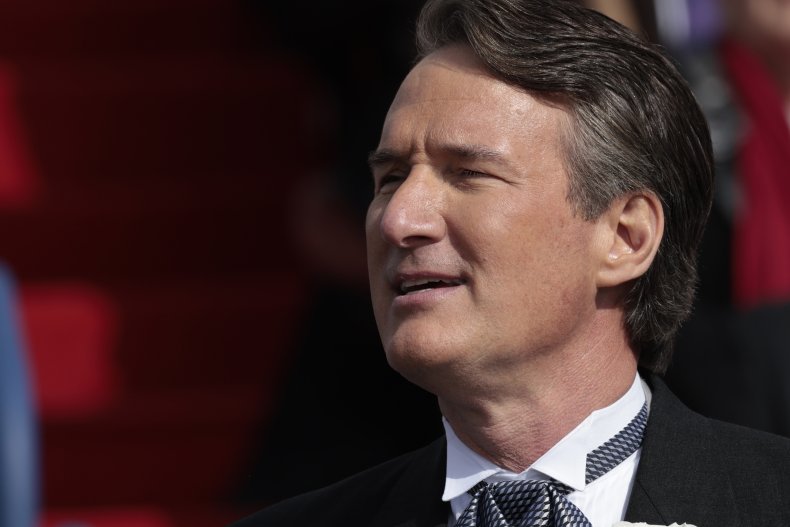 In a statement on Friday, Youngkin said he was confident the state Supreme Court would rule "in the favor of parents."
He maintained the order "is not about pro-masks versus anti-mask, it's about empowering parents."
In a tweet on Saturday, the governor added: "While the legal process continues on the parental opt out of mask mandates for their children in schools, I urge everyone to love your neighbor, to listen to school principals, and to trust the legal process."
Meanwhile, dozens of teachers frustrated with Richmond Public Schools' COVID-19 protocols amid an Omicron-fueled surge in infections are set to take part in a sickout on Monday, meaning they will call out sick.
They are calling for more information on when schools would close, better access to KN95 masks, and virtual instruction or half-days on Wednesdays.
"The Omicron surge has resulted in severe staffing shortages, which make daily operations difficult and place tremendous strain on remaining staff who struggle to meet the needs of students, many of whom are absent themselves due to illness, quarantines, or fear of coming to school," the group of teachers said in a news release, according to the Times-Dispatch.
Newsweek has contacted Richmond Public Schools and Youngkin's spokesperson for additional comment.