Stimulus Checks for 17-Year-Olds Gets Support From Virginia Rep.
A group of teenagers in Virginia who started a petition calling those aged 17 to be included as dependents and therefore covered by U.S. government stimulus funds, has got the backing of a Virginia lawmaker.
Following the passing of the CARES act in March, individual Americans were eligible for $1,200, while $2,400 was available for couples and $500 for each dependent under the age of 17.
However the teenaged group said that it was "not fair" those aged 17 were ineligible for the $1200 if they had not left home and their families were not able to get $500 for them as dependents.
Their petition states: "Others have been laid off from their jobs like in recreation and entertainment industries and have lost their income that often helped their families make ends meet.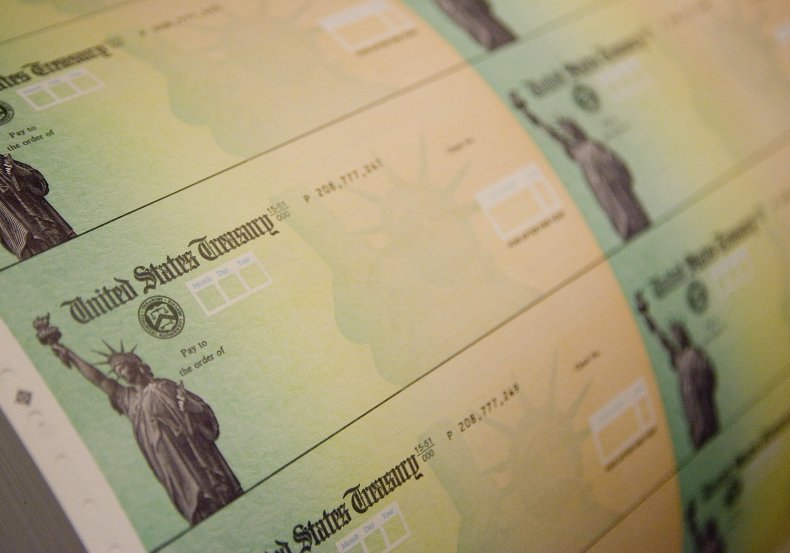 "Some are even saving for college and this loss of income will affect the plans for their future. Those that are 17-years-old are still dependents and should not be treated differently than those who are 16-years-old."
Those backing the petition put messages of support. One wrote: "I have a 17-year-old child who is a front line worker and deserves to have support like all children."
Another said: "17-year-olds are still in high school, they are still greatly being supported by their parents and the family should see money for that. By excluding them, they are telling 17-year- olds they don't count. It's unfair."
Marcia Price, a Democrat who represents the 95th district in the Virginia House of Delegates, has taken up the teenagers' cause. "It wasn't until checks started coming out that people understood the definition of dependent was under the age of 17, " she said, according to 13 News Now.
"This isn't just a Hampton Roads issue, this is a national issue," she added.
As of Saturday morning, over 260 people had signed the petition which the group will take to the federal delegation in Virginia and the U.S. Senate leadership.
This week, Treasury Secretary Steven Mnuchin said that the size and scope of the payments in the next stimulus package will probably be the same as the first round, although there is still haggling to be done with the Democrats.
Senate majority leader, Mitch McConnell has said there would be a Republican proposal for new relief efforts ready on Monday.
McConnell tweeted on Friday night that "America's fight continues," and that "Congress's support for our people must continue as well. CARES 2 will focus on three things: Kids, jobs, and healthcare."