Vizio MQ6 Series Quantum Review: An Outstanding Choice for Streaming and Gaming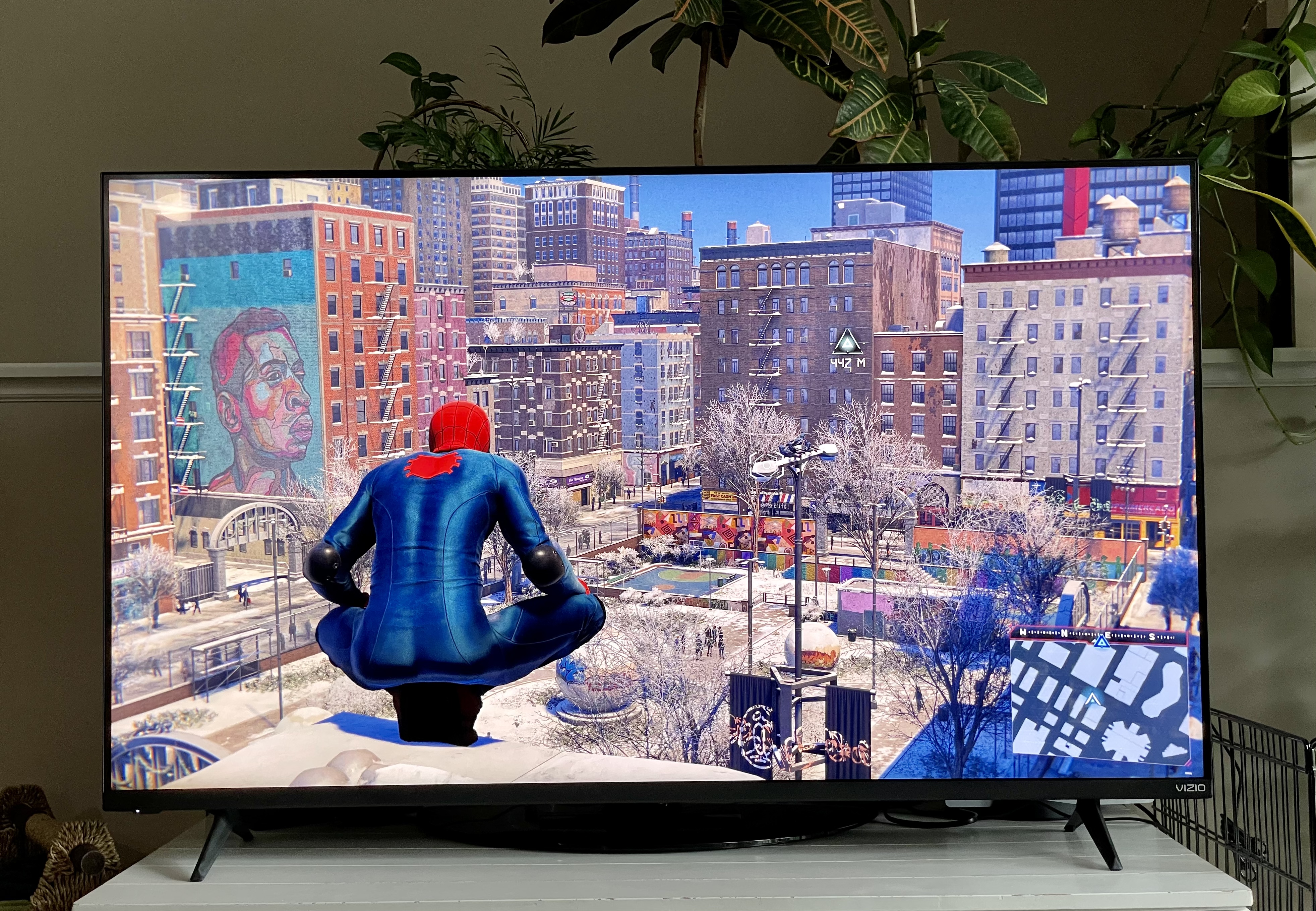 The new Vizio MQ6 Series Quantum is a great budget TV option with a handy voice remote, essential gaming features and an improved Smart TV experience.
Vizio's M Series TVs are a consumer favorite for packing great features at a very tempting price. The new M Series Quantum includes the MQ7 and MQ6 TVs in an array of sizes. The Vizio M55Q6-J retails for $498 at Walmart.
I spent the last two weeks testing the new Vizio MQ6 Quantum, the entry-level M series. I'm impressed with the viewing angles, design and value that this set provides at the price. I used the built-in SmartCast software to watch Netflix and Apple TV. I also connected a PS5 to try the gaming features, including auto low latency mode with under 10 milliseconds of input lag and support for variable refresh rate.
The MQ6 does come with some limitations. The backlighting is full array, limiting the black level performance compared with the higher end M Series. While the TV includes the V-Gaming Engine and AMD FreeSync, it only supports up to 4K at 60 Hz. Higher-end TV sets include support for up to 4K at 120 Hz. None of these are showstoppers at the price, but they are important to consider. If you are looking for a few more features, consider the Vizio MQ7 Series Quantum, which includes better backlighting and an additional HDMI port.
Design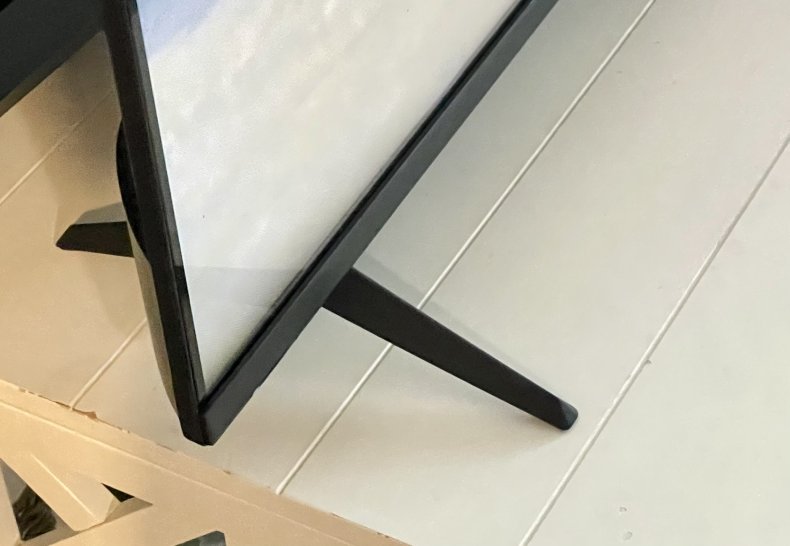 The Vizio MQ6 Series Quantum features a very slim bezel on the sides and the top with a slightly thicker bezel at the bottom. The feet are a familiar style for Vizio sets. This means you need a decently wide TV stand for it compared with a pedestal-style TV, but it is very sturdy. The black legs match the TV design nicely.
You can also wall mount the TV, adding a lot of flexibility to placement. The ports are all on the back of the TV, with three HDMI 2.1 ports that are all capable of 4K resolution at 60 Hz. The HDMI 1 port supports eARC, which allows you to connect a soundbar and to control it easily with your TV remote. Additional ports include RCA, coax cable, optical audio out, analog audio out and an Ethernet port. The TV supports Wi-Fi and Bluetooth 5.0 low energy.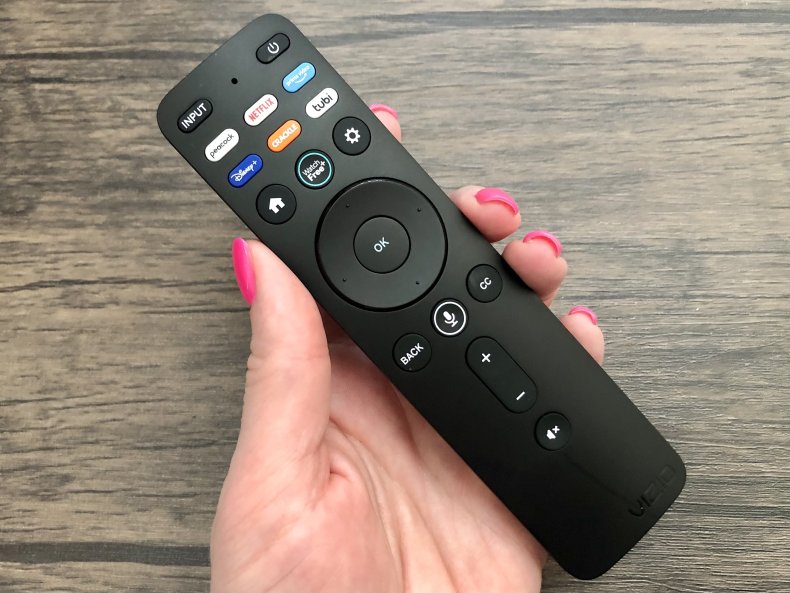 The new Bluetooth voice remote with Vizio Voice allows you to control the TV, search for information on the web like weather, sports scores and more. The voice control does a good job of simplifying some TV commands and works well, though it can sometimes feel a little sluggish or slow to respond. The remote control also includes shortcuts to popular streaming apps.
Smart TV Features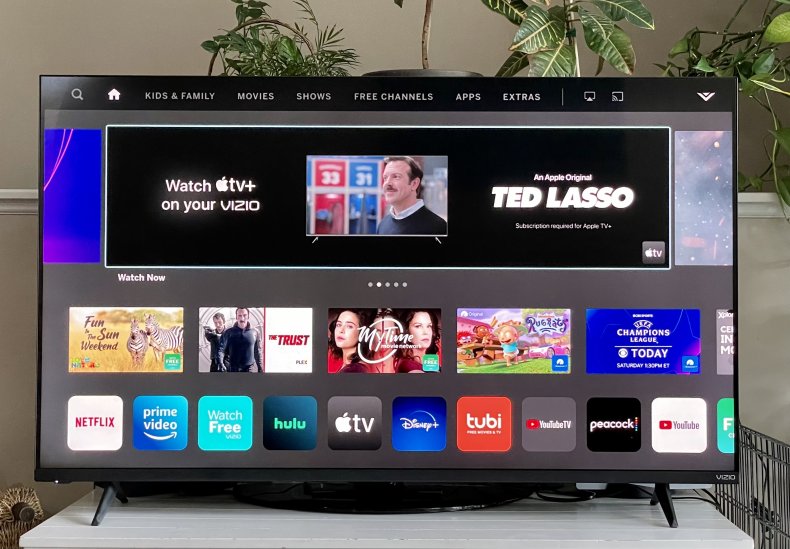 Vizio's SmartCast software brings a lot to the table. The software performance is better than in previous years, but it can still sometimes feel sluggish compared to a new Apple TV's.
SmartCast includes apps for popular services like Peacock TV, Netflix, Hulu and many others. The TV also includes WatchFree, which is a free live TV service that allows you to relive that channel-surfing experience with a mix of old and new TV shows. It's a cool, free feature, but it won't likely fully replace a cable or live TV streaming service.
If you find an app that is missing, the TV also supports AirPlay and Chromecast so that you can mirror your mobile device to the TV. This is handy for streaming as well as showing photos or playing a game. The TV also supports HomeKit, allowing you to control it with the Home app on Apple devices.
Display, Gaming and Audio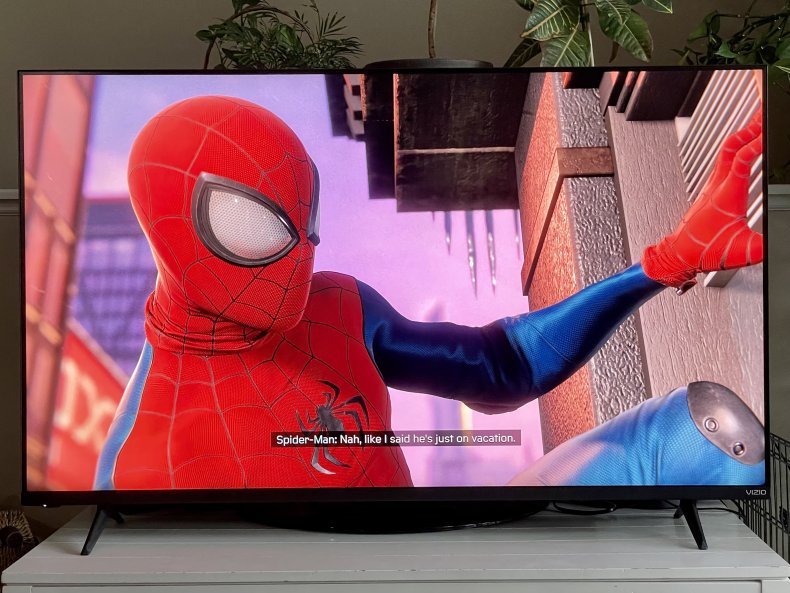 The Vizio M Series Quantum is a good TV that meets the needs of many users. The black levels are better than expected, but if you want deep blacks, you should look at the MQ7 or consider spending more on a higher-end P Series Quantum or a competing TV with local dimming zones.
Black level nit-picking aside, the viewing angles are good, so you can easily share this TV with friends or family, even with off-center seating.
Gaming on the Vizio MQ6 with the PlayStation 5 is outstanding. I can get into games like Marvel's Spider-Man: Miles Morales and Tom Clancy's Rainbow Six Siege. While exploring in Marvel's Spider-Man, the HDR performance and high refresh rate helped the city come alive. The low input lag helped me while playing Rainbow Six Siege.
The TV speakers are alright in a small living room, but ultimately I would pair this with a soundbar for better performance or with headphones while gaming.
Is the Vizio M Series Worth Buying?
The Vizio MQ6 Series Quantum is a great value that delivers must-have streaming and gaming features at a good price. With an excellent showing in streaming services and gaming features, the MQ6 is a nice choice for an entry-level living room TV or great to put in a bedroom.
For the price, it's a nice value that will fill the needs of many users perfectly. If you're looking for a boost in picture quality, explore the MQ7 Series Quantum, which includes local dimming zones to upgrade the backlighting and black levels.
Newsweek may earn a commission from links on this page, but we only recommend products we back. We participate in various affiliate marketing programs, which means we may get paid commissions on editorially chosen products purchased through our links to retailer sites.