Vladimir Putin's Approval Rating Gets Boost: Poll
President Vladimir Putin enjoyed an increase in popularity in Russia in the weeks before he launched Russia's full-scale invasion of Ukraine, according to latest polling.
Opinion trackers Levada-Center, a respected non-government research organisation, asked citizens whether they approved or disapproved of Putin's leadership.
The Russian leader saw an increased approval rating from 69 percent in January 2022, to 71 percent in February, 2022. That is the highest Putin's approval rating has hit in Levada Center polling since May 2018, when he scored a 79 percent approval rating.
In February, Putin had a 71 percent approval rating and a 27 percent disapproval rating among the Russian public. One percent of people gave no answer.
Russia's invasion began on February 24.
A separate telephone poll conducted last week suggested 58 percent of Russians approve of the invasion, while 23 percent oppose it.
Putin received relatively modest support in comparison with typical levels in the early stages of previous incursions, the poll suggested.
Gary Langer, a U.S. based polling expert, obtained the results of the study from the Russian research organisations. He did not identify which firms were involved in the research over concern that doing so could aid Kremlin censors.
Since Russia began its invasion of Ukraine, the country has increased its censorship of the media.
Two days after the war began, Newsweek reported Russia began telling its media to delete specific stories that painted its invasion in a negative light.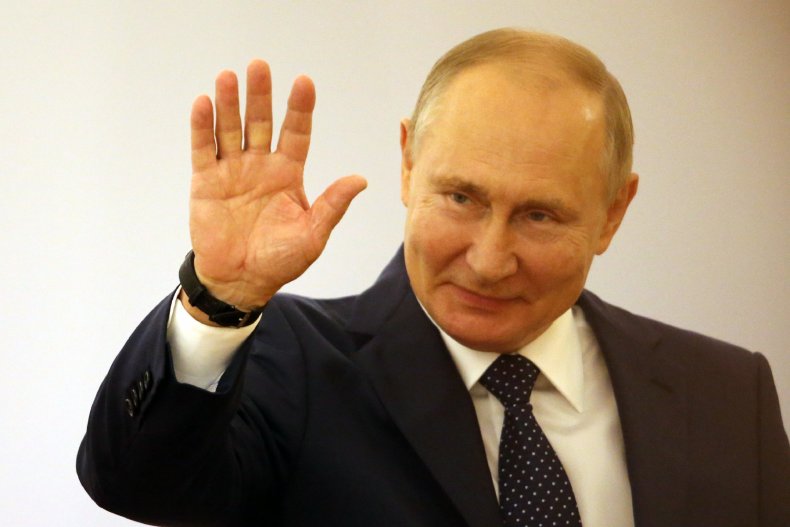 The country's media-monitoring regulator, Roskomnadzor, launched an investigation regarding "dissemination of unreliable publicly significant information" against multiple Russian news organizations.
If a report referred to Russia's actions as an "assault," "invasion" or "declaration of war" it would have to be deleted. If this was not done, the government would threaten to block the media organization.
Roskomnadzor has also accused outlets of publishing "inaccurate information about the shelling of Ukrainian cities and civilian casualties in Ukraine as a result of the actions of the Russian Army," according to Radio Free Europe.
They have also said that journalists can only find reliable information from "official Russian information outlets."
These measures may play into Russian citizens perceptions surrounding the invasion, the Russian Government and Putin overall.
Russia has also faced accusations of misinformation warfare and propaganda to create their own narrative surrounding the war.
Russia Foreign Minister Sergey Lavrov this week claimed that "Russia did not attack Ukraine", according to a CNN report.
This claim came a day after an attack on a hospital in Mariupol that injured civilians. Members of the Ukrainian government have repeatedly condemned Russia for its attempts to distort the narrative surrounding the war.
"Unfortunately, I can confirm that the Russian leadership, including Minister Lavrov, live in their own reality," Ukrainian Foreign Minister Dmytro Kuleba told CNBC on Thursday.
"He told me, looking in my yes, that the pictures of pregnant women being taken from under the rubble of the maternity house are fake."