Russian President Vladimir Putin's approval ratings have hit a two-decade low amid his invasion of neighboring Ukraine, a Pew Research Center study of 18 nations found.
The poll, published on Wednesday, surveyed more than 23,000 adults across 18 countries between mid-February and mid-May, and found that the Russian president has become the most unpopular leader in the world.
Most interviews conducted by the American organization took place after Russia's invasion of Ukraine, which began on February 24.
A median of 90 percent of respondents who participated in the survey said they don't have confidence in Putin "to do the right thing" in world affairs, while nearly eight out of 10 (78 percent) said they have no confidence at all in the Russian leader.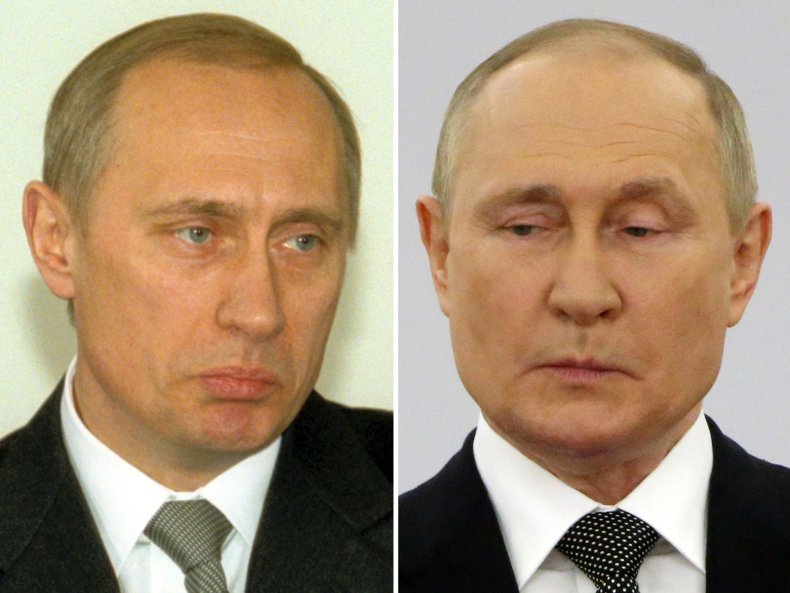 Pew noted that over the last 20 years, Putin's global ratings have been declining in many countries, but this year, amid the Ukraine war: "These numbers reached record lows in every nation where trends are available," with double-digit declines in most since the organization's last survey year.
Those who back right-wing populist parties in their country are more likely to be confident in Putin's actions, the poll found. For example, among Greeks who have a favorable view of the Greek Solution party, just over half, or 55 percent, said they trusted Putin's handling of international affairs.
The Russian leader did still suffer a decline in popularity this year compared to 2021 among those who support right-wing populist parties in their country, Pew said.
Malaysia was the only country where a majority of participants expressed confidence in Putin.
Pew's latest report includes data from a survey of the U.S., Canada, Belgium, France, Germany, Greece, Italy, the Netherlands, Poland, Spain, Sweden, the U.K., Israel, Australia, Japan, Malaysia, Singapore and South Korea.
The collapse of Putin's global rating comes amid his full-scale invasion of Ukraine, which is just shy of the four-month mark, and as Russian forces ramp up their offensive in Ukraine's eastern Donbas region, hoping to seize the Luhansk and Donetsk regions in full.
On Wednesday, Serhiy Gaidai, the governor of Ukraine's Luhansk region, said on his Telegram channel that Russian troops had captured the villages of Loskutivka and Rai-Oleksandrivka in Luhansk Oblast, a day after seizing Toshkivka, Pidlisne and Myrna Dolyna.
The U.K.'s defense ministry said in its daily intelligence update on Wednesday, however, that Russian efforts to achieve a deeper encirclement to take the western Donetsk Oblast "remain stalled" at present.
Newsweek has contacted Russia's ministry of foreign affairs for comment.