Vladimir Putin Calls For Russia to Sue U.S. Over Diplomatic Spat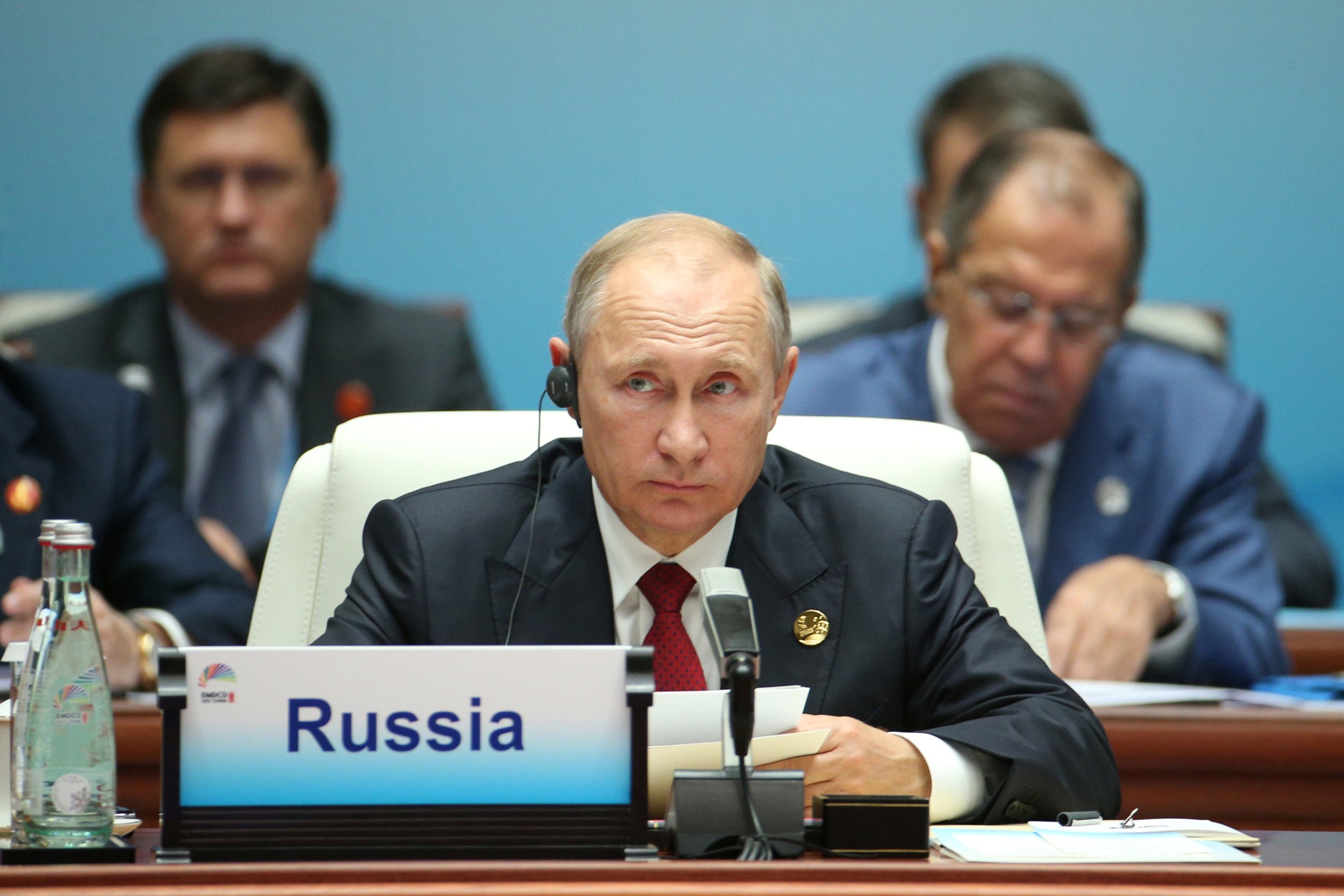 Russian President Vladimir Putin says that the U.S. government will face justice for its closure of the Russian consulate in San Francisco and a handful of other diplomatic facilities on U.S. soil.
Former President Barack Obama first ordered the cutting of staff in the Washington embassy and the closure of two luxury reception properties owned by Russia after Russian hackers sought to influence the result of the 2016 election.
The situation soon snowballed, with Russia ousting hundreds of U.S. embassy staff by the start of September. In the "spirit of parity" the U.S. Department of State called for Russia's consulate in San Francisco and annexes in New York and Washington to close.
"This is an open violation of the property rights of the Russian state," Putin said of the closures at a BRICS summit in China on Tuesday, the Interfax news agency reported. "The American side has deprived the Russian state of the right to use our own property."
"That is why as a start I will give a directive to the Ministry of Foreign Affairs to turn to court. We will see how effectively the much ballyhooed American justice system works," Putin said.
The Russian president said that Russia "reserves the right" to shrink the U.S. mission in Russia further from the current reduced number of 455 diplomats and staff.
"But we will not do this yet," he said. "Let us see how the situation develops further."
Russia continues to deny interference in the U.S. presidential election, despite the claim from U.S. intelligence agencies that Russian hackers instigated hacks on the Democratic Party.
Several high profile contacts between Russian officials and Donald Trump's campaign have also come to the fore since he took office. The scandal has so far cost the job of one national security adviser, the recusal of the attorney general from the investigation and the firing of the director of the FBI, James Comey.