Trump Team Could Not Collude With Itself, Let Alone Putin, Says Kushner: Report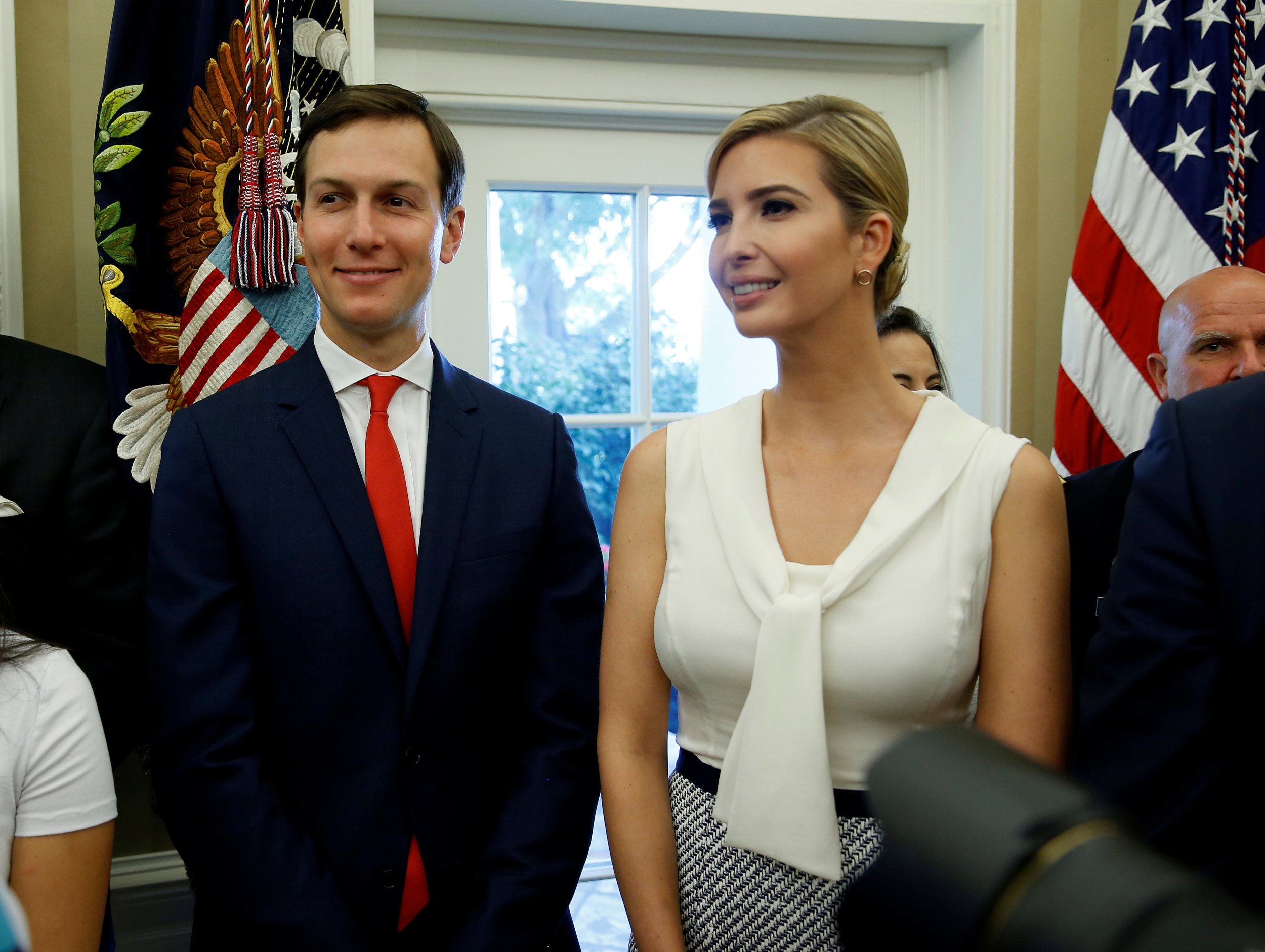 President Donald Trump's campaign team was not involved in some grand election collusion ploy with Russia because they struggled to manage communication within the campaign itself, Jared Kushner, the president's son-in-law, said this week, according to Foreign Policy.
"They thought we colluded, but we couldn't even collude with our local offices," Kushner, who is now a top White House aide, told congressional interns during a private talk at the Capitol Visitor Center on Monday afternoon.
Related: Veto, pocket veto and any other tools Trump can use to halt new U.S. sanctions on Russia
Kushner is one of several campaign officials whose contacts with Russian officials are under scrutiny as both U.S. lawmakers and the Department of Justice investigate the extent of Russian interference in the 2016 election. Kushner was among those who accepted a meeting with Trump's eldest son, Donald Trump Jr., and a woman described to him as a "Russian government attorney" with dirt on Trump opponent Hillary Clinton.
Asked how the investigation is going, Kushner told the interns, "We don't know where it's going," according to notes from the conversation, given to Foreign Policy by "a source." "I'm a lot more comfortable talking to you guys today 'cause there isn't any press," the famously media-shy Kushner reportedly said.
According to Foreign Policy, the speech was off the record, and the intern director asked attendees not to leak the speech's contents. Kushner is also facing allegations that he updated his security clearance form to include 100 foreign contacts. During his talk Monday, he apparently played down that oversight, insisting that he did not expect to get into politics and thus did not keep track of his travels that closely.
Kushner is not alone in his claims that Trump aides aren't exactly the best and the brightest. A former Soviet sleeper agent in the U.S. said last month that the Kremlin could not have hoped for leadership that is more "incompetent, inefficient and impossible to run a tight ship."
"It is like watching a Bugs Bunny cartoon with Daffy Duck in charge," said Jack Barsky, a former undercover agent of the Soviet security and intelligence services.