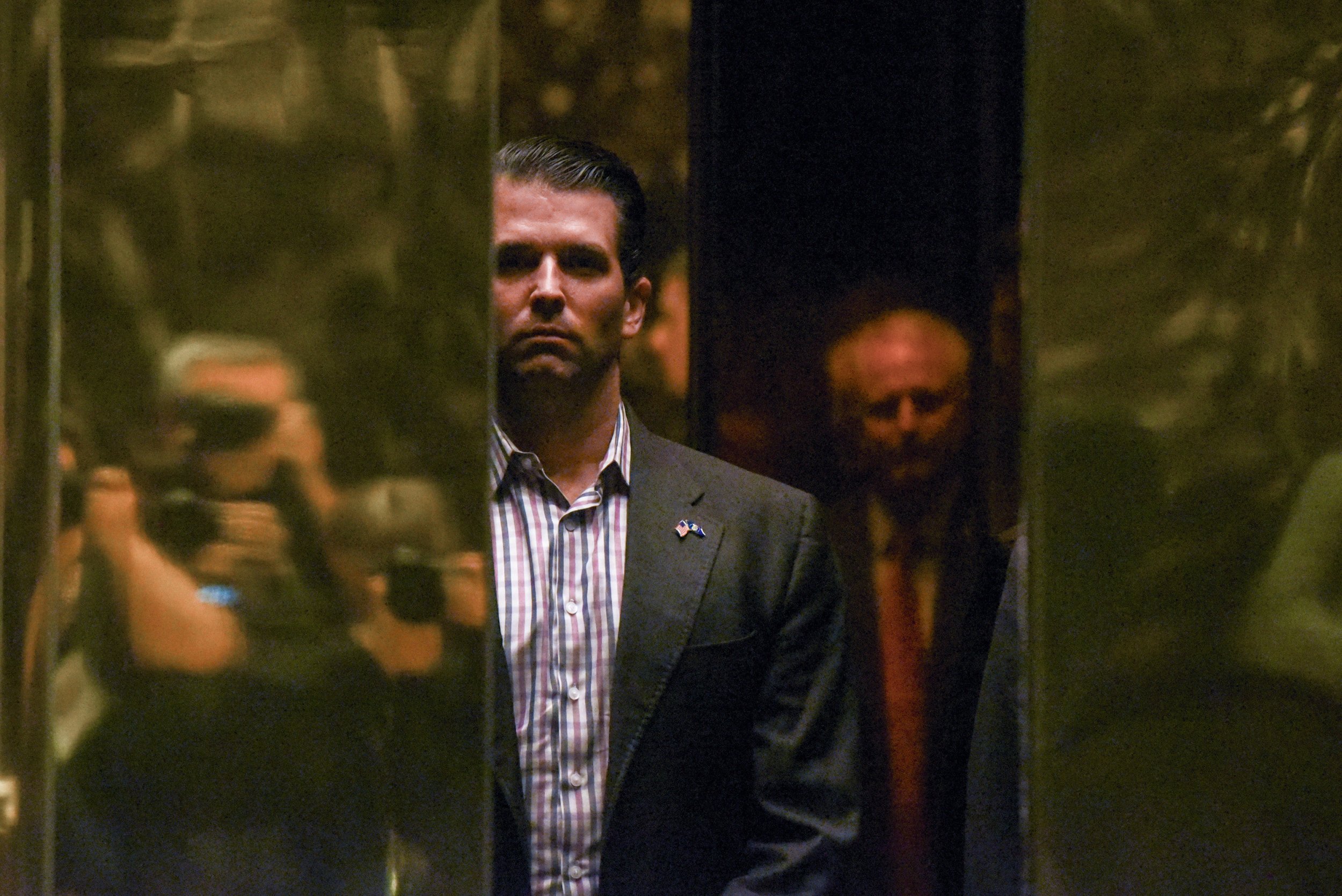 It is not possible for the Kremlin to confirm or deny that Donald Trump Jr. met with Russian lawyer Natalia Veselnitskaya—because they have never heard of her, Russian President Vladimir Putin's spokesman said on Monday.
President Donald Trump's eldest son appeared to confirm reports over the weekend that he met with the Russian attorney who had promised him compromising information about Hillary Clinton, his father's opponent in the 2016 election. Veselnitskaya's previous role as a Moscow prosecutor and involvement in lobbying on Russia's behalf to scrap sanctions are problematic given the Trump campaign's claim that there was no improper contact between it and the Russian government.
Read More: Putin claims to have a bike that's not in his records so the Kremlin denies it.
When asked about the scandal, Putin's spokesman pleaded ignorance about Veselnitskaya entirely. "No, we don't know who that is and of course we cannot trace meetings of every Russian lawyer neither inside the country or abroad," Dmitry Peskov said during his daily press briefing, state news agency Itar-Tass reported.
The Trump administration has suffered a series of setbacks amid contradictory statements by officials on the subject of the campaign's alleged ties to Russia. National Security Adviser Mike Flynn lost his job after admitting he misled the administration about his contacts with the Russian government while Attorney General Jeff Sessions recused himself from the ensuing investigation.
Meanwhile, former FBI Director James Comey was fired by Trump during the Russia investigation. Although White House spokesman Sean Spicer said his sacking was unrelated to the investigation, Trump later said he fired Comey because of the "Russia thing."
Speaking this weeken, Trump Jr. said he was told Veselnitskaya would have "information helpful to the campaign" and when they met at Trump Tower last June said "she had information that individuals connected to Russia were funding the Democratic National Committee and supporting Ms. Clinton."
In January this year, when Vice President Mike Pence was asked whether any Trump adviser or member of the campaign had contact with the Russians who were trying to meddle in the election, Pence said: "Of course not."
"To suggest that is to give credence to some of these bizarre rumors that have swirled around the candidacy," Pence said.