Putin Couldn't Have Planned Trump-Russia Investigation Better Himself, Says Former Russian Spy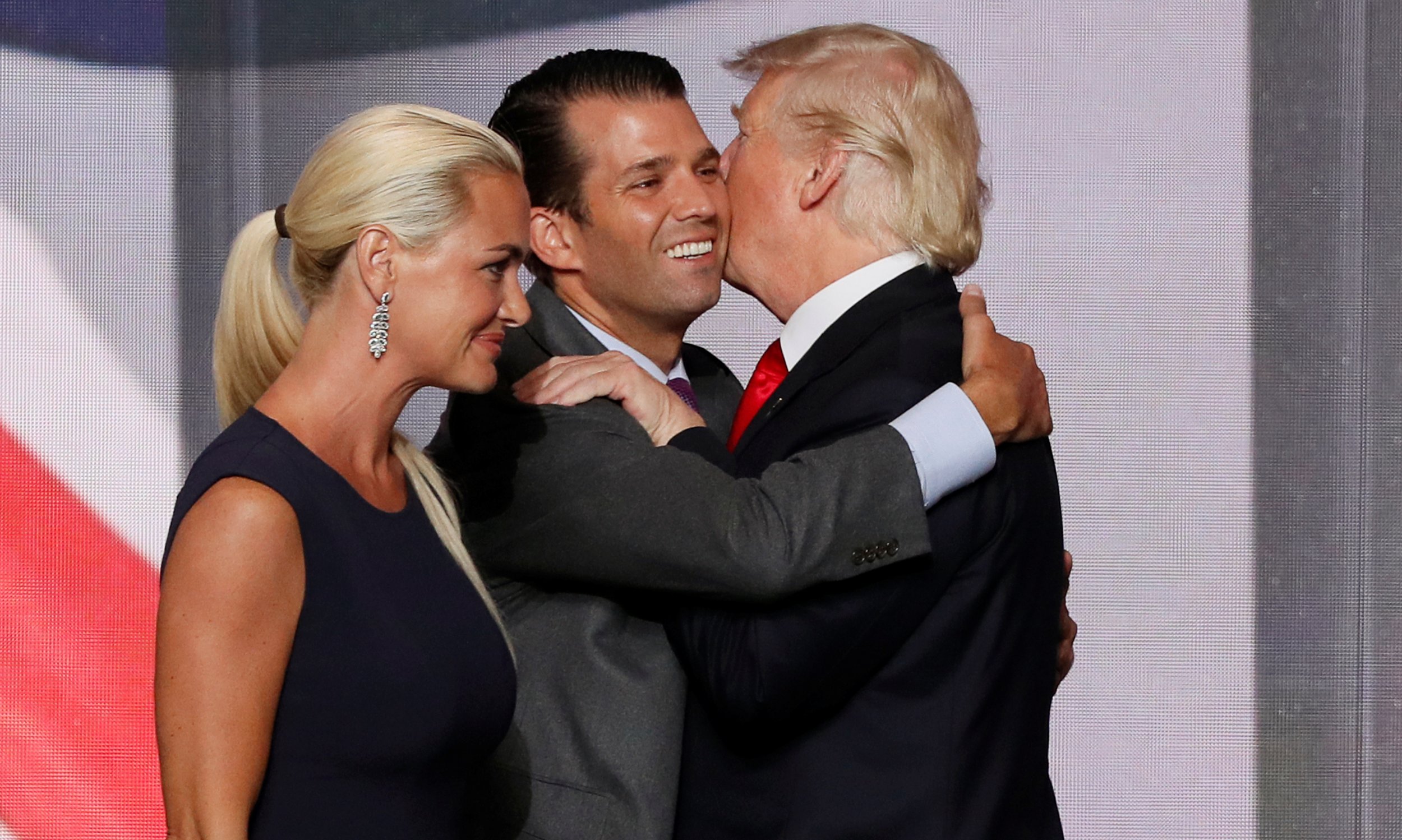 As the controversy centering on Donald Trump Jr.'s relations with a Kremlin-linked lawyer descends into farce, a former Soviet sleeper agent has waded into the debate with his claims that Russia could not have planted a less competent administration in the U.S. than President Donald Trump's.
"It is like watching a Bugs Bunny cartoon with Daffy Duck in charge," Jack Barsky, a former undercover agent of the Soviet security and intelligence services (KGB) told CNN Monday.
Trump's team of advisers, Barsky says, are "fundamentally unable to tie their own shoelaces."
"[If] I am Putin and I am looking at this newscast and I see what's going on, I am saying 'Man, this is just working beautifully,' " he added.
The former spy knows a thing or two about Kremlin infiltration in the U.S., having once made his living doing exactly that. Born Albert Dittrich in East Germany, he entered the U.S. under the name William Dyson, and then in New York assumed the identity of Jack Barsky, an American 10-year-old who died in 1945.
"When we are looking at this from the point of view of long-term impact, what we are looking at here now is sort of like bringing the American government to a screeching halt, which is exactly what the Soviet Union and today Russia really wants to do," Barsky said.
He added that Moscow has retained the objective to "destabilize our democracy and sow the seeds of distrust in our system."
"I think from that angle this is really, really, really, scary," Barsky said. While the Kremlin has consistently denied interfering in the U.S. election and said it has never heard of the lawyer Trump Jr. met with, the Trump camp's line on Russia has fluctuated a great deal.
"A denial from the Kremlin means nothing," Barsky said. "The Russians knew the Trump folks rather well, and if there was a weak link in the American system, that was the Trump group. And it's playing out beautifully. If they had tried to plant somebody incompetent, inefficient and impossible to run a tight ship, they couldn't have done any better than what we have now in the White House."
President Donald Trump's campaign is caught in a series of scandals around allegedly improper contacts with the Russian government. Trump Jr. is the latest lighting rod in the Moscow-linked tempest raging around the U.S. presidency, after admitting to seeking compromising information about Trump's rival Hillary Clinton from a Russian lawyer.
Related: Donald Trump Jr. was promised damaging Clinton info to meet with Russian lawyer
The scandal reached a comical level when a music publicist said he arranged Trump Jr.'s meeting with the lawyer on behalf of Azerbaijani real estate magnate Aras Agalarov, whose son featured Donald Trump in his music video.
Allegations of improper communication between camp Trump and the Russian government are the subject of Congressional and Department of Justice probes.