Vladimir Putin's Celebrity Friends Turn on Russian Leader, Condemn Ukraine War
Vladimir Putin is losing support from a number of his celebrity friends as Russia's invasion of Ukraine enters its sixth day.
Actors Gerard Depardieu and Steven Seagal have urged an end to the fighting, while playwright Emir Kusturica has rescinded his position as the new head of the Russian military theater.
French movie star Depardieu has shared his objection to the "fratricidal" war and called on his friend Putin to commence negotiations.
"Russia and Ukraine have always been brother countries," the 73-year-old star of Cyrano De Bergerac told AFP in a phone call.
"I am against this fratricidal war. I say 'stop the weapons and negotiate,'" Depardieu said.
Depardieu and Putin's friendship made headlines back in 2013 when the Frenchman announced he was seeking Russian citizenship after he was criticized for his decision to move abroad to avoid higher taxes.
Depardieu's condemnation of Russia's invasion comes in stark contrast to his defense of the Russian president just last week.
According to outlet France 24, the actor appeared on French television and said: "Leave Vladimir alone."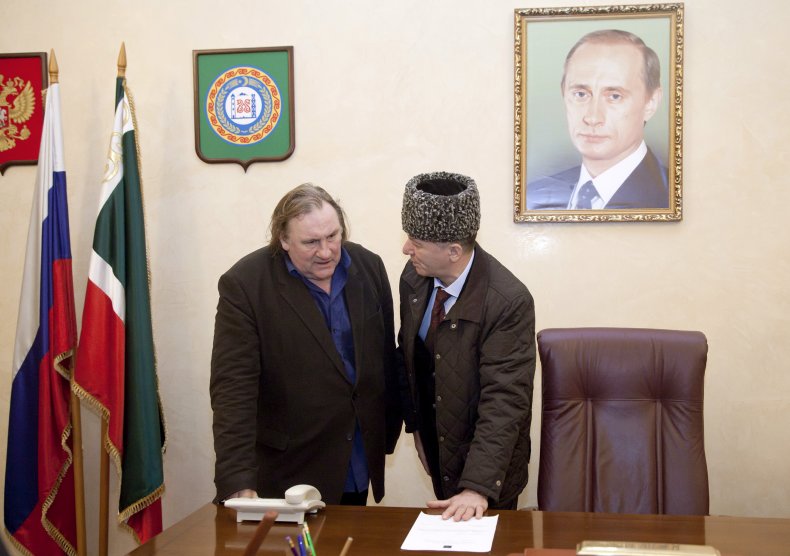 Another of Putin's friends from the West, Steven Seagal called for peace and shared his thoughts on the conflict on Monday.
Speaking to Fox News Digital, the 69-year-old Under Seige actor said that he views Russia and Ukraine "as one family."
"Most of us have friends and family in Russia and Ukraine," he said. "I look at both as one family and really believe it is an outside entity spending huge sums of money on propaganda to provoke the two countries to be at odds with each other."
Seagal said: "My prayers are that both countries will come to a positive, peaceful resolution where we can live and thrive together in peace."
Seagal, well-known for his Kremlin sympathies and a friend of Putin, has been banned from traveling to Ukraine since 2017.
He is also a special envoy in the U.S. for Russia's Ministry of Foreign Affairs and has been based in Moscow in recent years.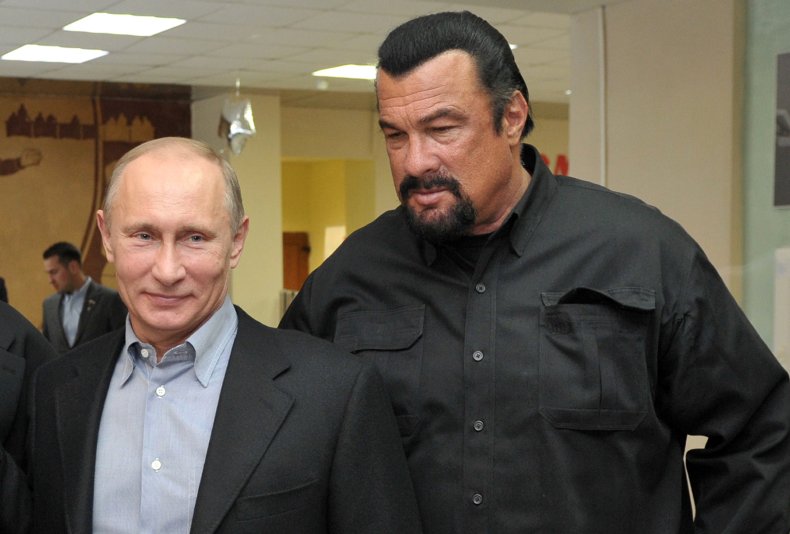 Earlier this week, a fake news report circulated claiming that Seagal had joined the Russian military invading Ukraine. A Newsweek fact-check found that to be false.
Meanwhile, Serbian director and playwright Emir Kusturica was announced as the new head of the Russian military theater just before the invasion.
However, according to Russian media, he has just issued a statement denying the appointment and confirming he was only planning on directing three plays for the Army Theater.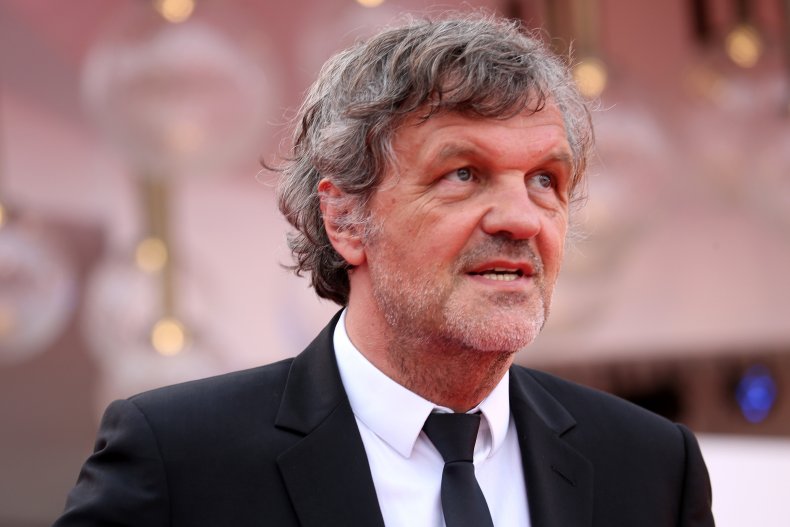 He told Rossiyskaya Gazeta: "When Sergei Shoigu [Minister of Defense of the Russian Federation] said that the theater should be raised, I agreed to try to help the old glory return to this theater, to increase it. I have never done anything in Russia, so I want to express my feelings for your country."
A number of Hollywood stars have condemned Russia's invasion of Ukraine with Brian Cox and Lady Gaga speaking out against the war at the SAG Awards at the weekend.
Follow our live blog for updates on the Russia-Ukraine conflict.