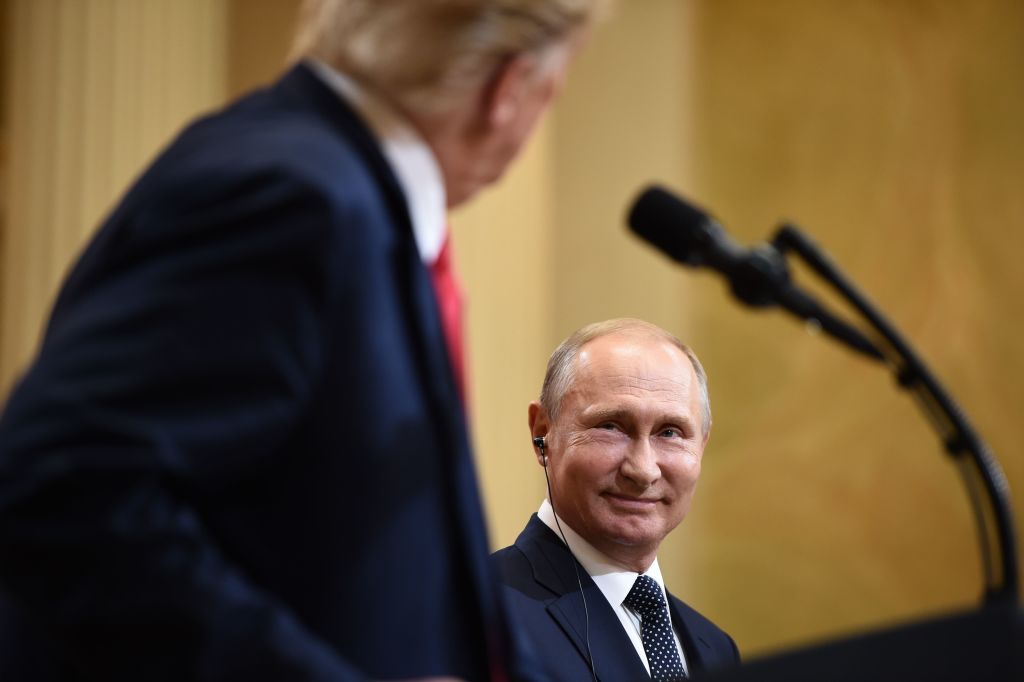 Russian President Vladimir Putin has dismissed special counsel Robert Mueller's report and investigation, agreeing with President Donald Trump's assessment that the entire probe was "a witch hunt."
"We said from the start that Mr. Mueller's notorious investigation would find no evidence," Putin said Tuesday, The Moscow Times reported. "Therefore, it was clear to us in advance that it would end up as 'The mountain gave birth to a mouse,' as they say."
The Russian leader then reiterated his position that his country did not interfere in the 2016 election, calling the entire Mueller investigation "complete nonsense." He also used a talking point frequently voiced by Trump, blaming the probe on Democrats' unwillingness to accept they had been defeated.
"President Trump knows better than us what a 'witch hunt' is. We know that this is a black page in American history," Putin said. "I don't want [this page] to ever be repeated."
Despite the Russian president's claims, reports from the CIA, FBI, NSA and Director of National Intelligence all confirmed with "high confidence" that Moscow interfered in the 2016 election. U.S. intelligence reports have detailed how Russia acted primarily to influence the election in favor of Trump by disparaging his political opponent former Secretary of State Hillary Clinton.
However, the investigation led by Mueller did not establish that Trump or any member of his team conspired with Russia in these efforts, according to a summary released by Attorney General William Barr. At the same time, it did confirm, as did the intelligence agencies reports, that Russia worked to influence the election.
Although Trump and his supporters have argued that Mueller's report, which was submitted last month, has completely exonerated him, that assessment goes against the very language Mueller used. The report, according to a summary released by Barr, specifically said that, on the subject of obstruction of justice, "while this report does not conclude that the President committed a crime, it also does not exonerate him." A redacted version of the full report will be released to the public within a week, Barr has promised.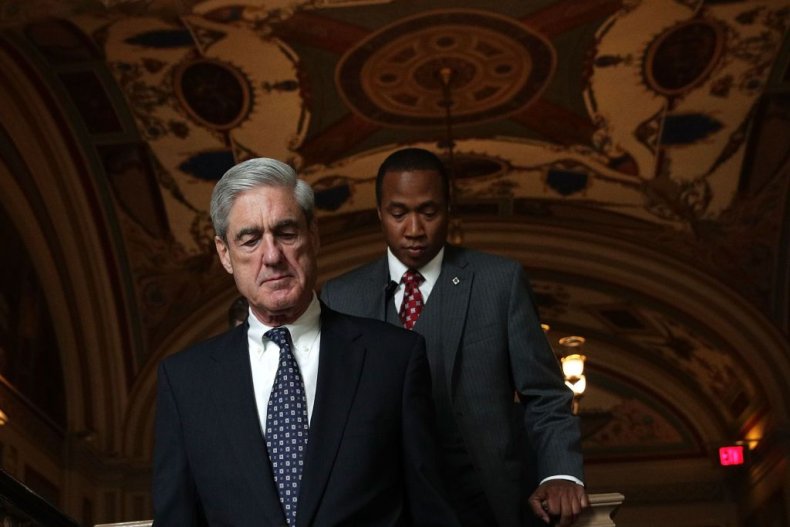 Some legal experts have also argued that Mueller's investigation likely found evidence that Trump or his associates had conspired with Russia, just not enough evidence that could lead to an indictment.
"When he [Barr] said in his four-page letter that the government could not establish the existence of a conspiracy—he meant it could not establish it beyond a reasonable doubt," Fox News judicial analyst and former judge Andrew Napolitano said shortly after Barr's summary was made public. "Did they find some evidence of conspiracy? Of course they did! If they didn't, he would have told us," Napolitano asserted.
Although Putin voiced his support for Trump in the Mueller investigation, he declined on Tuesday to say whether he would want him to be re-elected in 2020, according to Reuters. The Russian leader instead pointed to numerous issues of tension that have escalated between Moscow and Washington since Trump became president.