Will Putin Run Again? Russian President Laughs Off Talk of Stepping Aside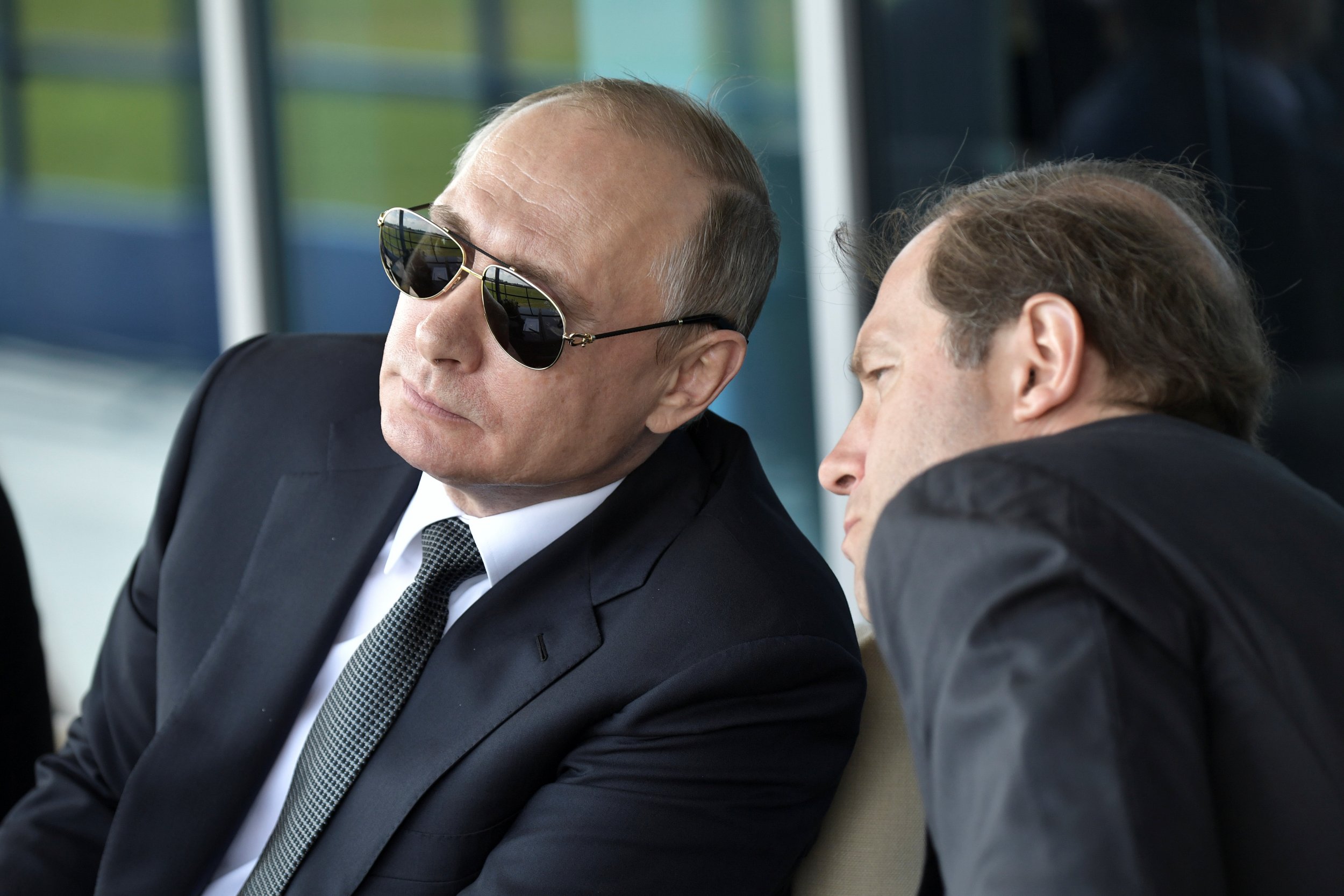 Russian President Vladimir Putin has not yet decided if he will step away from the presidency, he told a forum of Russian children on Russian state television on Friday.
"There are many interesting things to do in the world," Putin said, after underscoring that he has "not yet decided if I will leave the presidency or not," to laughter and applause from the studio.
"I love ecology," Putin said. "I consider it very promising," he added, reminding the audience of Russian children and teenagers, gathered in NTV 's studio to field their questions to the leader, that he has a longstanding interest in animal conservation.
Related: The Kremlin asked to remove more Google content than all other world governments combined
Putin is yet to confirm if he plans to run for a fourth presidential term next March, though with few public figures in Russia receiving close to the same level of attention as him and no heir apparent, analysts expect him to run and win. "I have not decided if it is necessary for me to continue my work in this capacity. I will see. The elections are in 2018. There is time still until the start of the election campaign," he said.
So what motivated Putin to become president? "I never planned on being president, so nothing drove me to do it," the former director of Russia's security services said, casting his mind back to 1999. "The first president of Russia, Boris Nikolaevich Yeltsin, invited me and said that he wants to submit my candidature for the prime minister's job, so I could then run for president. I told him directly, 'Boris Nikolaevich, I am not ready for this. For this, I needed to totally change my fate. I am not ready for it.'"
Once prime minister, however, Putin quickly took to the job and by 2000 was Russia's president, as he tells it.
What does Putin think of "different opposition personalities," a 16-year-old asked the president, not naming anti-corruption blogger Alexei Navalny or anyone else. The opposition to Putin's leadership has long been sidelined from Russian parliament.
"Some years ago, we simplified the process of registering parties," Putin said. "Some think that this is not very good, but we went the route of maximum liberalization. What is the value of these small parties that are not represented in parliament? They generate ideas and criticize authority. This is good."
Putin voluntarily segued into another political topic—Ukraine—taking a now-routine shot at Kiev's government, with which the Kremlin has been at odds for three years. Russia annexed Crimea from Ukraine in 2014 and is backing an insurgency in the country's east after mass protests toppled the Kremlin-friendly regime in Kiev.
"There, they did a coup in slogans about corruption, but now there is even more corruption," Putin alleged. "It is not enough to say, 'Grab the thief,' but you should not steal yourself."
Beyond that, his nearly four-hour TV appearance had few highlights and even fewer serious moments, with the liveliness stemming from questions such as one junior soccer player's query about Russia's chances at the next World Cup. He turned the question on the young man asking it, whose long, unenthusiastic pause incited laughter in the studio. "Anything is possible," he said, sitting down.
There was over an hour of questions that included whether Putin likes sausage rolls (no, in case you were wondering), who his favorite musicians are (Bach, Liszt, Rachmaninoff, Schubert, Mozart, Stravinsky, Shostakovich, to name a few) and how many chin-ups he can do (17 until a recent shoulder injury).
A rare serious moment came when a girl asked Putin to name a life event that impacted him greatly. A long silence preceded a brief retort. "The collapse of the Soviet Union," a stone-faced Putin replied, to uncertain applause from an audience that was on average too young to even remember it. Before long, he was back to answering questions about traveling to Mars.