Putin Ukraine 'Fixation' Began Years Before He Rose to Power: Biographer
Long before he rose to power in Russia, Vladimir Putin had a "fixation" on Ukraine, according to the author of a comprehensive new biography on the longtime Russian leader.
Philip Short, who penned the aptly named Putin, noted in a piece published by Time on Wednesday that Ukraine was able to gain independence when the Soviet Union collapsed in 1991. Putin, who was appointed acting president in 1999 and has since maintained his grip on power in Russia via the presidential and prime minister offices, said mere days before he invaded Ukraine on February 24 that Russia's western neighbor "actually never had stable traditions of real statehood."
When Putin announced Russia's offensive in Ukraine in late February, he did not describe it as a war but as a "special military operation" aiming for the "demilitarization and denazification" of a country that he accused of bullying and genocide. But Ukraine has said that Russia was looking for a false pretext to attempt to justify its attack, Reuters reported.
While only Putin knows his true intentions in invading the country, the German Marshall Fund, a public policy think tank, wrote in January, prior to the invasion, that Putin wants "to unwind the tightening military, political, and economic relationships between Ukraine and the West."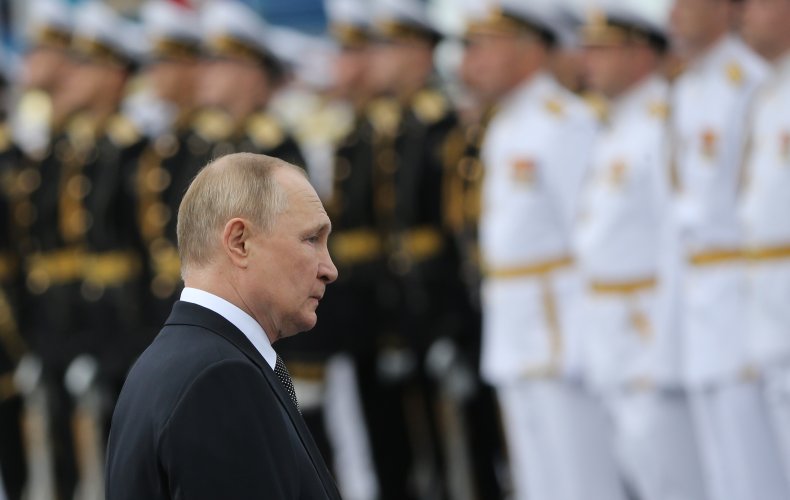 In addition to Ukraine's ability to gain independence with the breakup of the USSR in 1991, Short wrote in the Time piece that Putin saw the first major political defeat of his presidency at the hands of Ukraine. This was when Ukraine saw Orange Revolution protests in late 2004 that, according to the Atlantic Council think tank, prevented Kremlin-backed candidate Viktor Yanukovych from securing the Ukrainian presidency.
Short also wrote that after Russia's annexation of Crimea in 2014, Putin hoped that the Minsk accords, a series of agreements aimed at stopping conflict in Ukraine's eastern Donbas region between Ukrainians and Russian-backed separatists, would "lead to the creation of a federal system" effectively guaranteeing Ukraine's "neutrality."
"But that had not happened," Short said. "Instead Ukraine became a military outpost of the western alliance, not formally a member but in practice a close partner, hard up against Russia's border."
This, Short wrote, was the pretext but not the core reason for Putin's invasion of Ukraine, which he said was both about "bringing Ukraine to heel" and demonstrating that the U.S. did not have the power to prevent it. He included comments that he said came from Russian Foreign Minister Sergei Lavrov, though Newsweek was not immediately able to locate where and when they were initially made.
"This is not actually, or at least, not primarily, about Ukraine at all.…It reflects the battle over what the [future] world order will look like," Lavrov said, according to Short. "Will it be a world in which the West will lead everyone with impunity and without question or will it be something different?"
Newsweek reached out to the Kremlin for comment.