Russian President Vladimir Putin Drinks Sake on Japan Visit and Likes it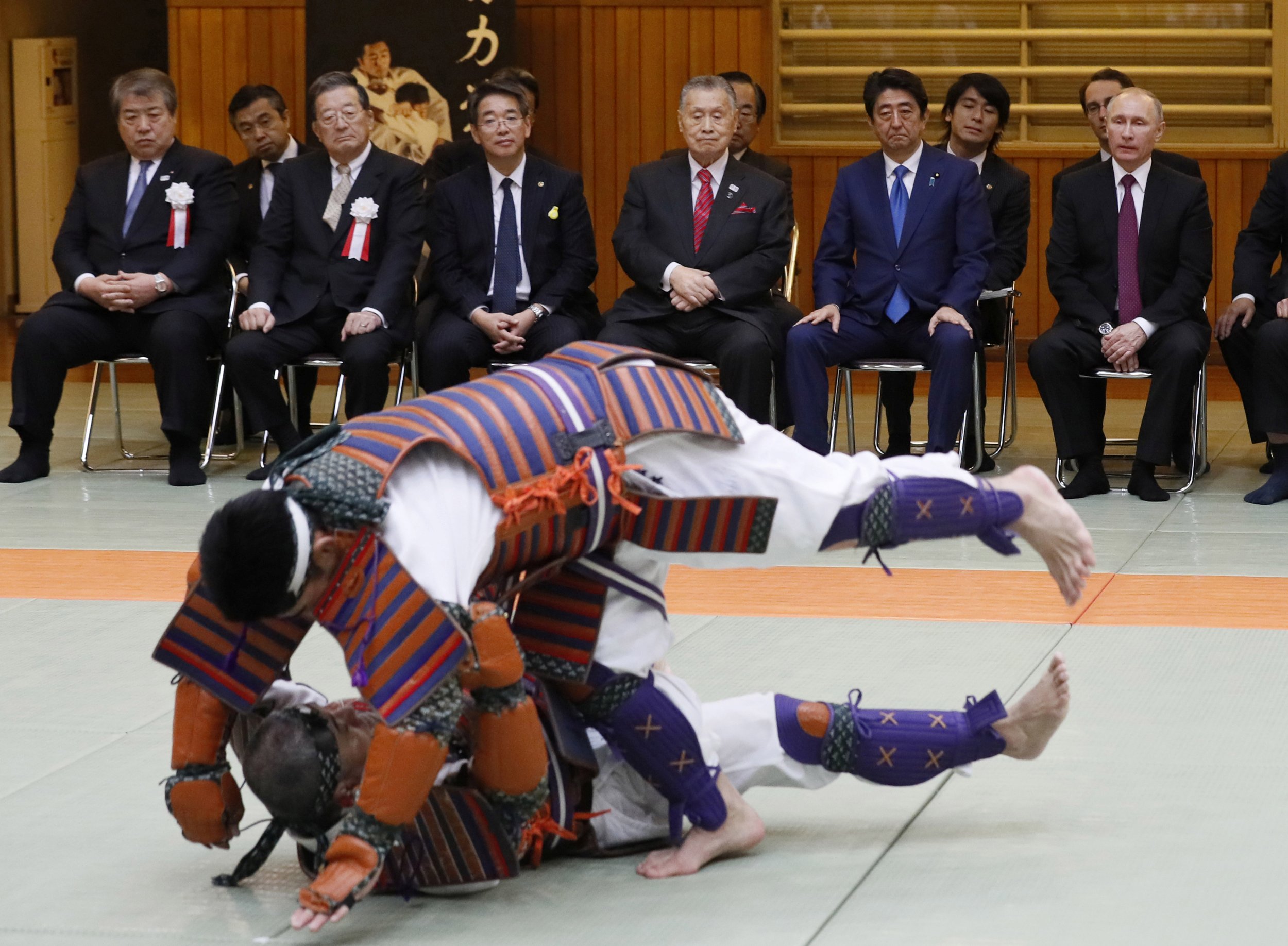 If you're looking for an alternative to mulled wine this Christmas, Russian President Vladimir Putin has a recommendation for you: Japanese sake.
The Russian leader made his first presidential visit to Japan on Thursday, meeting Japanese Prime Minister Shinzoa Abe. On the agenda was trade and the resolution of a 70-year-old islands dispute. But Putin still took the time to immerse himself in the culture of the land of the rising sun.
Abe received Putin at a hot spring resort in his home prefecture of Yamaguchi on Thursday and invited the Russian president to unwind at the spa, though it is unclear if he took up the offer.
At dinner the following day Putin was treated to a Japanese fugu puffer fish, which is more toxic than cyanide if prepared incorrectly. The two toasted with the Japanese sake "Eastern beauty" Russian state news agency Itar-Tass reports, which received Putin's approval.
Newsweek subscription offers >
"I strongly recommend it," Putin told journalists. "But you need to know moderation, as we say."
Putin also took time to visit the world-renowned Kodokan centre for judo, having admitted before his trip that the martial art, which he has practiced since childhood, is his "first love." He described the Kodokan as the "Mecca" of judo.
He attended the center only as a spectator however, resisting the urge to don his combat gear and set foot on the tatami himself. Abe, who is not a judo practitioner, said he was almost tempted to join in himself, and Putin joked he had to forcibly restrain the Japanese leader.
Russian President Vladimir Putin Drinks Sake on Japan Visit and Likes it | World