Vladimir Putin's Critic Navalny Arrested In Rally Against Russia's 'Tsar'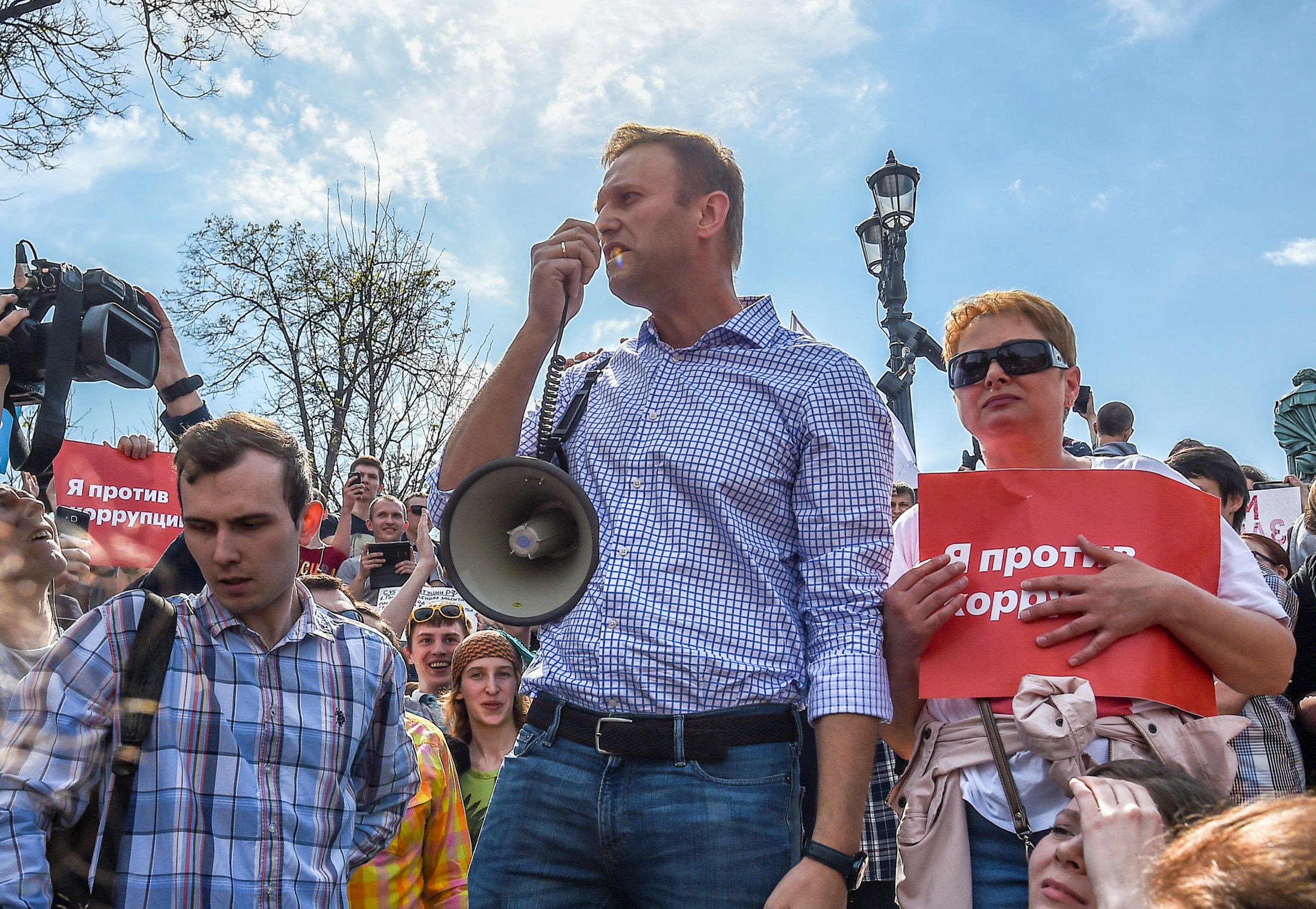 Russian President Vladimir Putin's most popular critic Alexey Navalny has been arrested at a protest against the president.
Navalny, who was not allowed to run in the last Russian elections, organized a series of rallies across Russia in protest of Putin's impending fourth and unprecedented inauguration as president. A number of Navalny's supporters were arrested ahead of the protests, and when he arrived in Moscow to kickstart the rally in the capital, police detained the activist himself.
"We are going out on the streets of our country against the establishment of a monarchy, against corruption, against inequality, censorship and lawlessness," a post from Navalny's team on social network VKontakte announced.
In a series of social media posts, Navalny and his supporters have accused Putin of effectively ruling Russia like a king, calling the protest " He is no Tsar to us." Navalny was arrested after meeting crowds on Pushkinskaya square, the Meduza news site reported. On previous occasions, Navalny was arrested before even making it to the protest venue.
Although Putin enjoyed a spike in his popularity over is last term after annexing Crimea and reverting to a familiar siege rhetoric on Russia, the economy has experienced another recession, real incomes have dropped and public services faltered.
Recent independent polls showed that Putin's approval rating remains above 80 percent, but most Russians disapprove of virtually every other branch of government, including the prime minister, the cabinet and federal representatives.
Navalny's rally, held before Putin's inauguration on Sunday, aims to show that despite the president's comfortable win in this year's elections, there is a large group of Russians that do not believe Putin has the solution to Russia's problems. The vote was marred by widespread reports of ballot-box stuffing and fraud, but it is widely accepted that no challenger permitted on the ballot could have defeated Putin even in a fairer contest.
The protest held in Moscow and an identical event in Russia's second city, St. Petersburg, did not receive official approval from the government. By Saturday afternoon, at least 400 people were reportedly detained across Russia, independent news site Mediazona reported.