iTunes Top 100 List Hints at 'The Voice' 2019 Top 4
On Tuesday, The Voice 2019 Top 4 will be announced, but iTunes Top 100 chart may have already given it away.
The Voice 2019 Top 4 results show airs Tuesday, May 14 at 9 p.m. ET. During the show, four of the remaining contestants will say goodbye, while the other 4 move forward to the finale. The Top 4 winners are determined by a mixture of viewer votes and musical streams. Tonight, Carson Daly will announce the three performers who received the most votes. They will automatically move on to the finale, while the bottom two will automatically be eliminated. The remaining three contestants will then perform one last time in hopes of earning the final spot in the Top 4. Once the performers have finished, fans will vote for their favorite singer on Twitter. The voting window closes after five minutes and the results are announced.
While there's no sure way of knowing who will make it into the Top 4, the results of Apple's most streamed songs Monday evening could provide hints for who may be safe from elimination this evening. To give you a sneak peek at who may be saved and who may be going home, we've put together a list of The Voice Top 8 rankings on iTunes Top 100 charts last night. Hopefully, you'll find your favorite performer listed there.
iTunes Top 100 List: Which The Voice 2019 Performer Will Win The Apple Music Bonus?
Nearly every performer last evening ended up on iTunes' Top 100 list with two of the artists ranking in the top ten. Additionally, contestant Maelyn Jarmon has a total of three songs trending on iTunes' Top 100 list, which could suggest she is America's favorite to win Season 16. Here are all the results from iTunes' Top 100 list.
#1 Maelyn Jarmon (Team Legend)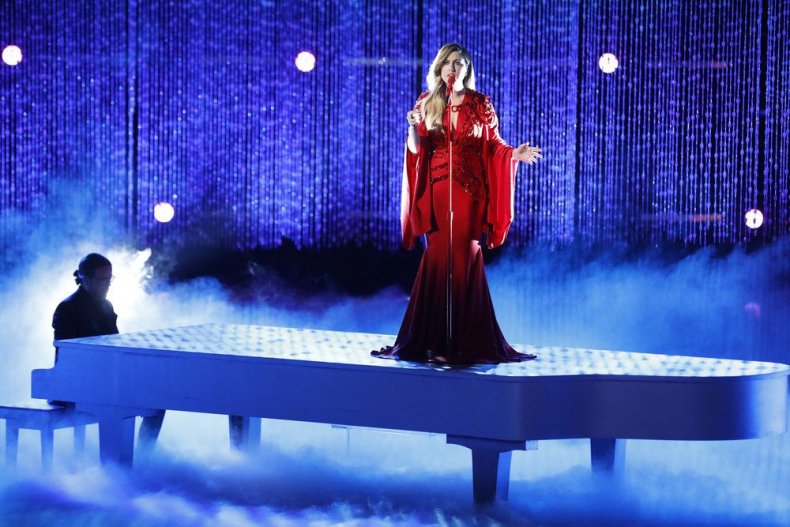 Last night Maelyn put on her best performance yet as she sang an emotional rendition of Rihanna's "Stay." In our live recap of the show, we named Maelyns's performance the best of the evening, and clearly, America agreed. Maelyn made it to #3 on the iTunes Top 100 List and #2 in the iTunes Pop category. She will likely take home the Apple Music Bonus Tuesday evening.
#2 Gyth Rigdon (Team Blake)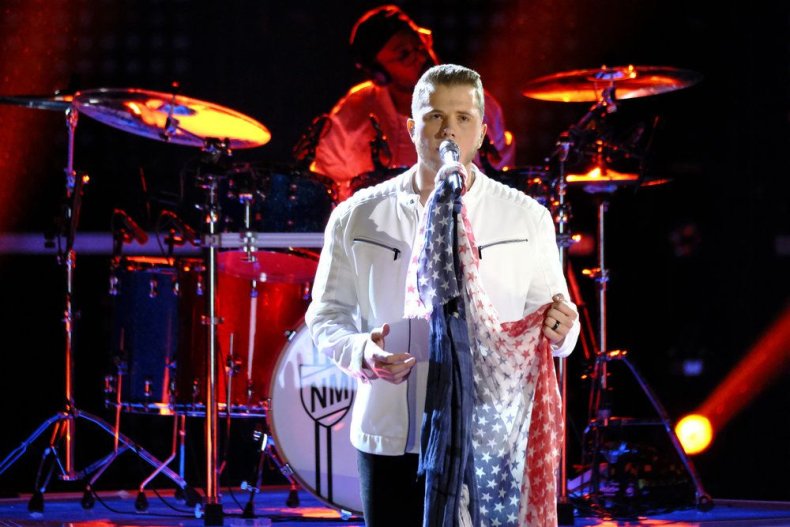 This position also comes as no surprise. Gyth's moving performance of the patriotic "God Bless the U.S.A." clearly resonated with the audience, landing him in position #9 on the iTunes Top 100 list and #3 in the iTunes Country category.
#3 Dexter Roberts (Team Blake)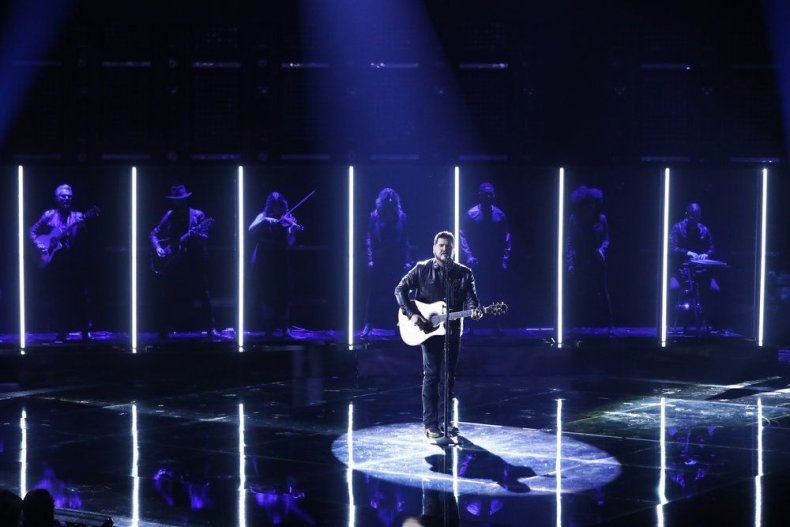 Dexter is a talented singer, and last night he put on a stellar performance of 3 Doors Down's rock tune, "Here Without You." The song choice was a smart one with so many country singers in the Top 8. The performance earned him spot #12 on iTunes Top 100 list and #5 in iTunes' Country category.
#4 Shawn Sounds (Team Legend)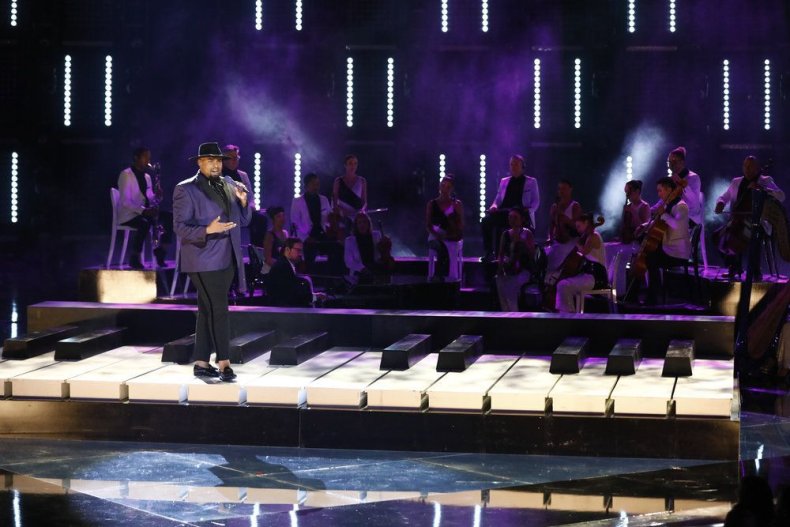 Shawn was the last performer of the evening, but the wait was worth it. The R&B singer put on the performance of his life as he sang Donny Hathaway's "A Song For You." The performance catapulted him into spot #17 on the iTunes Top 100 chart. He also ranked #2 in the R & B category.
#5 Rod Stokes (Team Kelly)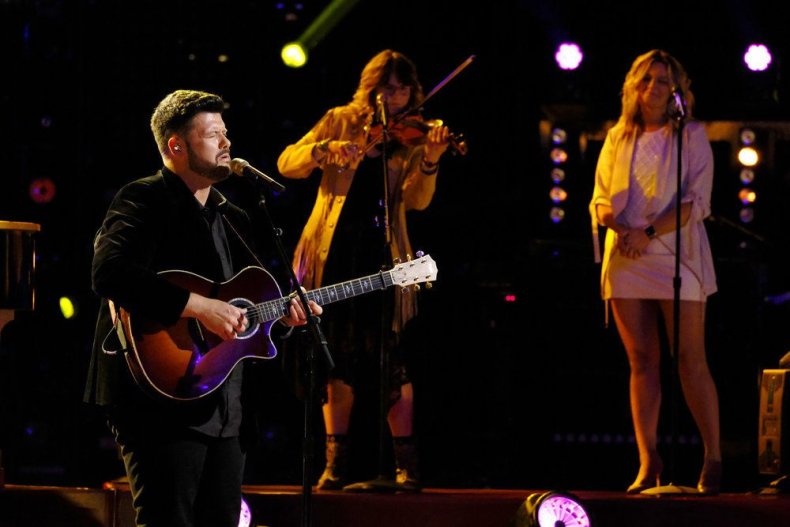 This listing is well-deserved as Rod sang his heart out both in his duo performance alongside Maelyn Jarmon and his solo performance of "Go Rest High on that Mountain." The singer ranked #33 on iTunes Top 100 list and #11 in the iTunes Country category.
#6 Andrew Sevener (Team Blake)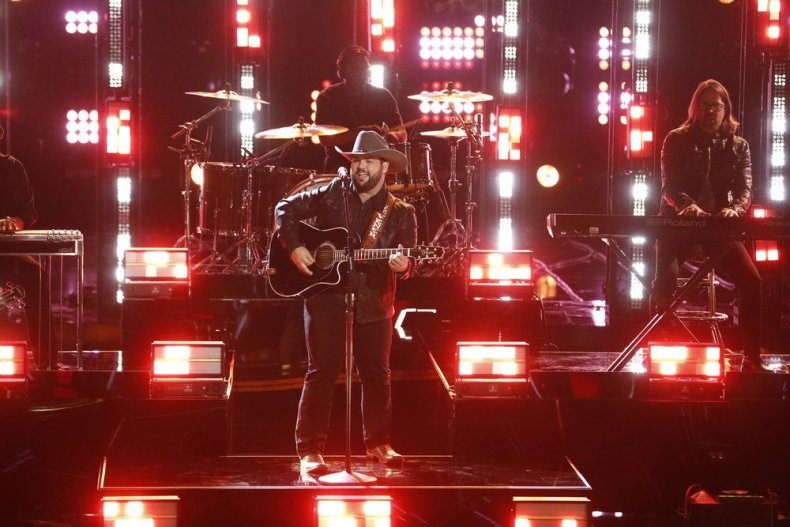 The competition is pretty stiff for country singers in Season 16, but Andrew continues to put on a great show with each song he sings. Performing the classic, "Long-Haired Country Boy" Andrew put on a professional grade performance that earned him #38 on iTunes Top 100 list and #12 in iTunes' Country category.
#7 Kim Cherry (Team Blake)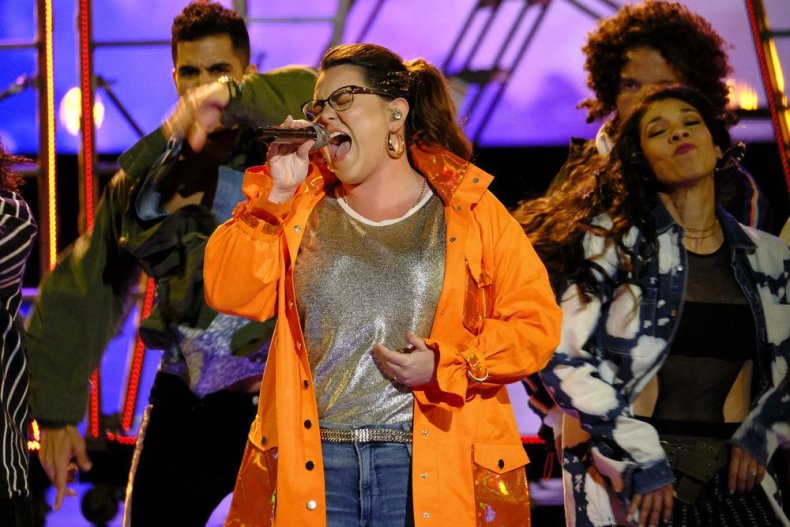 We absolutely love Kim Cherry and last night's performance of "Together Again" by Janet Jackson was one of our favorites. We think Kim deserves a spot in the Top 4 and the audience seems to agree. Kim's performance made it to #61 on iTunes' Top 100 list and #3 in iTunes' R&B category.
#8 Carter Lloyd Horne (Team Blake)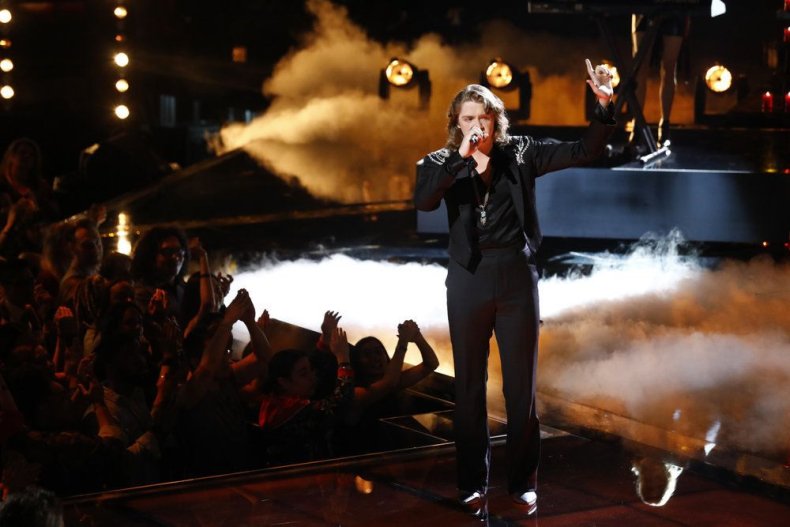 Carter had a difficult night Monday night, but it didn't stop him from finishing strong on his rendition of Hozier's "Take Me To Church." Though the 20-year-old didn't manage to make the iTunes Top 100, he did rank #28 on iTunes' Alternative List.
Who do you think will end up in the Top 4? Share your thoughts in the comments below!