Voters Must Respond to Republicans' Plans for Our Courts | Opinion
Democrats and progressives are rightly celebrating the historic confirmation of Justice Ketanji Brown Jackson, the nation's first Black woman Supreme Court justice. She is the most popular justice added to the Supreme Court in decades, and she has won over the nation with her inspiring life story, exceptional legal career and unwavering composure. Sadly, this sense of joy and relief may be short-lived. Justice Jackson's confirmation process also laid bare a deeply concerning vision the Republican Party has for the future of the Court—and the country—that we cannot afford to ignore.
During Jackson's confirmation process, a truly alarming number of powerful Republican senators signaled they would only support judges and justices committed to overturning many of the Supreme Court's most important 20th- and 21st-century decisions. This would mean unraveling many of Americans' most cherished constitutional rights, including the right to interracial marriage, marriage equality for LGBTQ+ Americans and reproductive freedom. If the Court follows through, it would effectively turn the American dream into a dystopian nightmare.
Reproductive freedom is a prime example. During Justice Jackson's confirmation hearings, multiple Senate Republicans pressed her to support the Trump Court in striking down our long-recognized constitutional right to an abortion later this summer. The Court's conservative majority may overturn Roe v. Wade in its entirety, and there is real danger that the Court may go even further. As Senate Republicans established, overturning Roe is only the beginning of the Republican Party's quest to limit reproductive freedom.
Senator Marsha Blackburn (R-Tenn.), a member of the powerful Senate Judiciary Committee and no fan of abortion rights, declared to the nation that she believes that Griswold v. Connecticut is "constitutionally unsound." In Griswold, the Supreme Court recognized Americans' fundamental right to access birth control. If Republican-appointed judges and justices heed Blackburn's call to overturn both Griswold and Roe, millions of people would be denied access to birth control to prevent unwanted pregnancies while also being forced to carry unwanted pregnancies to term.
Not to be outdone, Senator Mike Braun (R-Ind.) not only joined Blackburn in attacking Griswold, he went even further by claiming that the Supreme Court should not have recognized a constitutional right to interracial marriage in Loving v. Virginia. Senator Braun unconvincingly walked back his comments following pressure from Mitch McConnell and Republican leadership, but it's clear that some Senate Republicans have put serious thought into equipping states with limitless authority, including preventing people from marrying who they love on the basis of race or ethnicity.
Senate Republicans also repeatedly attacked LGBTQ+ rights during Justice Jackson's confirmation process. Multiple Senate Republicans signaled a desire for the Supreme Court to overturn Obergefell v. Hodges, which recognized LGBTQ+ people's constitutional right to marriage equality. Senator John Cornyn (R-Texas), another member of the Senate Judiciary Committee, compared Obergefell to the Supreme Court's decision in Plessy v. Ferguson, which upheld Jim Crow-era racial apartheid in America by endorsing the concept of "separate but equal."
It was only six years ago when these same Republican Senators held a Supreme Court seat hostage from President Barack Obama. President Donald Trump then proudly announced that he would only appoint justices who would rule in favor of conservatives on politically important issues, including overturning Roe v. Wade and blocking the Affordable Care Act.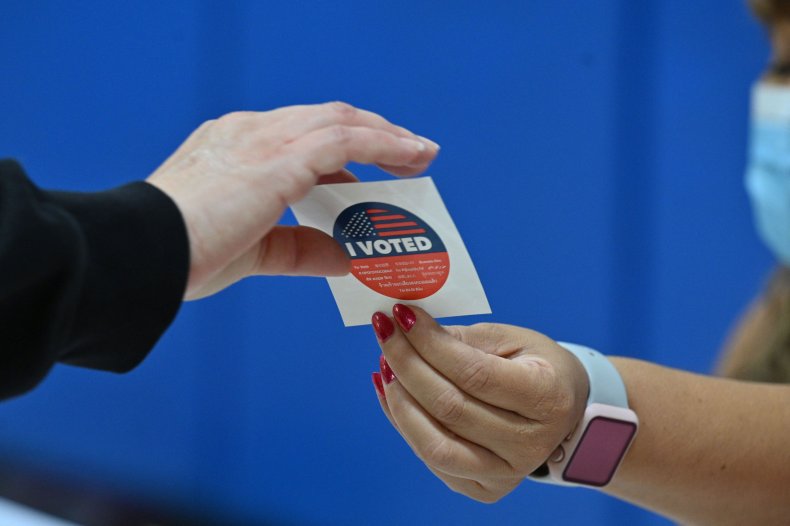 For all of Trump's lies and broken promises, he clearly kept that one. The McConnell-led Senate proceeded to illegitimately confirm three Trump-appointed justices with demonstrable records of right-wing extremism. Those justices have already let Texas' bounty-hunter-enforced abortion ban take effect, while also expressing enthusiasm for overturning Roe during oral arguments in Dobbs v. Jackson Women's Health Organization.
Meanwhile, many of Trump's more than 200 lower court judges have already demonstrated enthusiasm for issuing explicitly partisan decisions on issues like health care, voting rights, abortion rights, COVID-19 and immigration.
November might seem a long way off, but the Republicans have already laid out what's at stake in these midterm elections. Trump-appointee Judge Kathryn Kimball Mizelle of the Middle District of Florida recently said that the federal mask mandate exceeds the statutory authority of the Centers for Disease Control and Prevention—the agency responsible for the nation's public health and for saving millions of lives during this ongoing pandemic.
Voters cannot afford to ignore these truly dire warnings about the consequences of Republicans packing our courts with extreme right-wing ideologues. What comes next may not just shock the conscience, but remain the law of the land for decades to come.
Rakim Brooks is president of the Alliance for Justice Action Campaign.
The views expressed in this article are the writer's own.