Voters' Verdict on Policing: Mend It, Don't End It | Opinion
As commentators puzzle over what to make of Tuesday's election results, one thing seems clear: when it comes to police reform, a majority of voters would rather use a scalpel than a sledgehammer.
Despite many well-documented individual and systemic police failings, most voters don't want to take cops off the beat. What the public does want—understandably—is policing that's fair and effective, that collaborates with communities to keep people safe and that holds officers accountable for misconduct.
Minneapolis is perhaps the most compelling case in point. Even after the trauma of George Floyd's murder by a police officer in May 2020, voters rejected a proposal to eliminate the city's police department and replace it with a new public safety agency.
Similarly, in Seattle, a candidate who favored abolishing the police and eliminating misdemeanor prosecutions lost a race for city attorney. Notably, the Republican winner pledged to balance the accountability function of the criminal justice system with the diversion of many low-level defendants to treatment, saying she favored "alternative, non-criminal solutions, and interventions with measurable outcomes for those willing to seek help for their underlying problems."
But even as voters rejected candidates seeking to dismantle traditional law enforcement, they also endorsed more accountability for police departments. Voters in Denver overwhelmingly backed a measure to shift responsibility for appointing the independent police monitor from the mayor to a civilian review board, a change that de-politicizes the oversight role.
Similarly, Cleveland voters approved a ballot measure creating a civilian review board to investigate police misconduct. While civilian review boards are unlikely to be effective without sufficient training, resources and authority, the change brings more objective eyes to the oversight task, which had rested solely with the police department itself.
Where does this patchwork of electoral results leave policymakers who are looking for a sensible path forward on policing reform?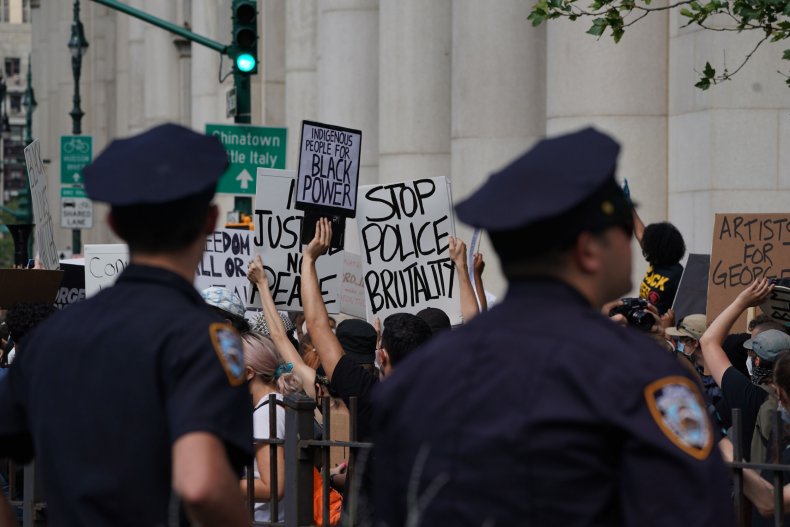 One sensible place to start is the consensus reached by the Council on Criminal Justice's policing task force—a collection of law enforcement leaders, civil rights and police oversight experts, advocates and activists, including people who have lost loved ones to police violence.
The task force proposed, as a key first step, the adoption of national training standards, which would set a floor for what police must learn in areas such as deescalation, communication skills and problem-solving. A second priority—establishing a federal decertification registry—would ensure that officers whose misconduct is so serious that it leads to the ultimate disciplinary sanction would not be unknowingly hired at another agency.
A third priority is establishing a duty to intervene and report for officers who witness misconduct by peers. A whopping 81 percent of Americans support such a reform, which would help strengthen public confidence in policing.
Implementing trauma-informed policing models is another essential measure that improves officers' understanding of and interactions with community members, and the creation of wellness programs can help officers address the work-related physical and mental scars they themselves experience.
Finally, enhancing data collection and reporting will better identify weaknesses in policing and improve public trust. Currently, only 27 percent of police agencies report statistics on their use of force to an FBI database.
While bipartisan coalitions in a diverse array of localities and states have adopted these measures, they are merely a starting point for change. The massive nationwide protests following Floyd's killing made clear that, for large groups of Americans, policing too often falls short in its mandate to respectfully protect and serve all communities.
In this moment of opportunity, decisionmakers must press forward diligently on reform, pursuing measures that strengthen accountability, increase transparency and forge trust between law enforcement and neighborhoods where tensions over policing run high.
True public safety depends on it.
Marc Levin, Esq. is Chief Policy Counsel for the Council on Criminal Justice and can be reached at mlevin@counciloncj.org and on Twitter at @marcalevin.
The views expressed in this article are the writer's own.