Wagner Group May Be Slowing Prisoner Recruits, Sidelined From War: ISW
Russia could be planning to sideline the Wagner Group while the mercenary organization slows efforts at recruiting prisoners to fight in Ukraine, according to U.S.-based Institute for the Study of War (ISW) think tank.
The Wagner Group has been a critical part of the ongoing Russian offensive on Ukraine's eastern Donbas region, with its mercenaries playing a particularly significant role in the bloody battle to capture Bakhmut. A daily war assessment published by ISW on Wednesday suggests that the group "slowed its prison recruitment efforts in previous months."
The think tank's report cites Russian Federal Penitentiary Service statistics that show the Russian prisoner population decreased by 6,000 in the last three months, compared to a decrease of 23,000 in the previous three months, when the organization was thought to be "intensifying its prison recruitment campaign."
ISW analysis suggests that the assumed decrease in prisoner recruits could be due to resistance from Russian prisoners aware of the Wagner Group and leader Yevgeny Prigozhin's reputation for using them in "highly attritional human wave attacks."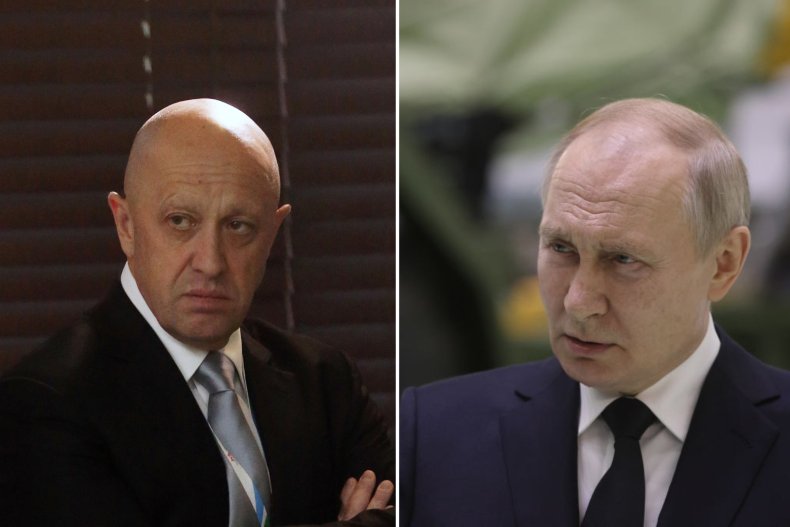 "The Wagner Group's reputation for committing convict recruits to highly attritional human wave attacks in eastern Ukraine has likely engendered resistance among Russian prisoners to Wagner Group recruitment efforts," the report states.
"Prigozhin bolsters Wagner Group's reputation as a high casualty service through continued comments that frame service in the Wagner Group as punishment, most recently threatening a Russian journalist with service in a Wagner Group unit deployed to the Bakhmut area," it continues.
The ISW assessment goes on to say that the drop in recruitment could mean "that the Wagner Group no longer needs large numbers of convict volunteers for a high pace of attritional human wave attacks" because the Russian Ministry of Defense "intends to sideline the Wagner Group in future offensive operations in Ukraine."
Last week, ISW said that the Wagner Group had suffered "significant losses" in recent months, while suggesting that Prigozhin had been distracted by a spat with nationalist rival and former Russian army commander Igor Girkin.
The think tank on Wednesday said "the Kremlin is likely seizing an opportunity to discredit" Girkin, a noted critic of Russian President Vladimir Putin, by labeling him a "coward" for having retreated during fighting in Ukraine's Donetsk region in 2014.
As with troops fighting for the Russian army, a significant number of Wagner Group mercenaries who were fighting in aid of Russia have since fled the battlefield during the war in Ukraine.
Former Wagner Group commander Andrei Medvedev, who fled to Norway while seeking asylum last month, attempted to apologize for his role in the war while calling for those who committed atrocities in Ukraine to be "punished" during a Wednesday interview with Reuters.
"Many consider me to be a scoundrel, a criminal, a murderer," Medvedev said. "First of all, repeatedly, and again, I would like to apologise, and although I don't know how it would be received, I want to say I'm sorry."
"I want to explain that I am not that person," he added. "Yes, I served in Wagner. There are some moments (in my story) that people don't like, that I joined them at all, but nobody is born smart."
Newsweek has reached out to the Russian Ministry of Defense for comment.