Wall Collapses During Parkour Stunt Gone Wrong in Video
Police in Australia have shared a video of a man doing parkour moves, with the stunt backfiring terribly when a wall collapses.
The Western Australia Police Force shared the 28-second clip to their Facebook page, captioned: "Canning Vale Trespass / Damage."
The video shows an empty parking lot, and a man appearing to climb up one side of the building.
The force captioned the clip: "Wait for it ........"
Dressed in shorts and a baseball cap, he approaches the building and begins jumping up each level.
He scales the wall, doing what the police call "parkour," but as he reaches the top a vast section of bricks collapses, narrowly missing him.
The urban explorer doesn't appear to be injured, and walks away from the scene after collecting his belongings.
The force issued a statement alongside the video, saying: "Canning Vale Police are seeking information regarding a trespass and damage incident in Canning Vale on Monday 5 April 2021.
"About 3:00pm a man attended a building on Catalano Circuit in Canning Vale and appears to be practicing parkour moves in the area. At this particular building part of the brick wall gave way, causing damage to an internal foyer area.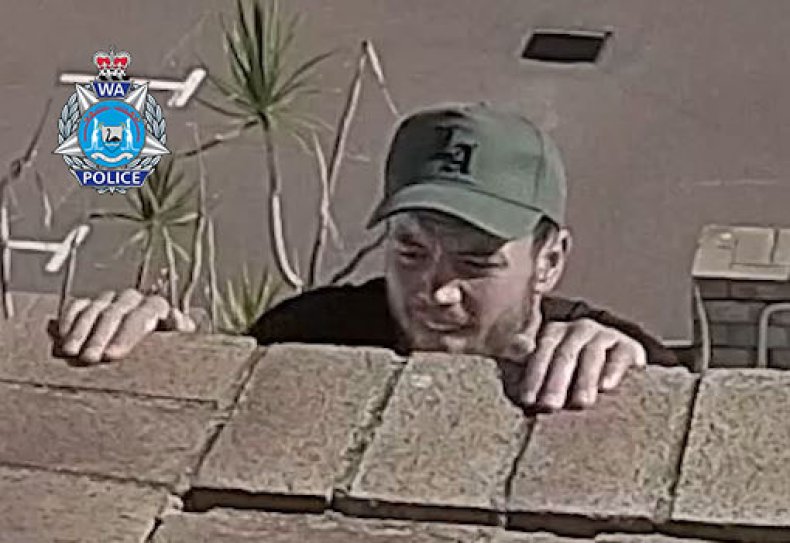 "Police would like to speak to the man pictured, who they believe can assist with this investigation.
"Anyone who can identify the man, or has any information regarding this incident, is asked to call Crime Stoppers on 1800 333 000 or report the information online at www.crimestopperswa.com.au."
Britannica describes parkour as: "The practice of traversing obstacles in a man-made or natural environment through the use of running, vaulting, jumping, climbing, rolling, and other movements in order to travel from one point to another in the quickest and most efficient way possible without the use of equipment."
Since the video was uploaded on Thursday more than 88,000 people have watched it and commented on the man's moves.
The police force later shared a still of the man from the video, adding: "No, this isn't Wilson from the 90's hit TV show Home Improvement .... but if you do know who this is, please contact Crime Stoppers."
The character of Dr. Wilson W. Wilson in Home Improvement, which ran from 1991 to 1999, was played by actor Earl Hindman.
A running joke in the show was that the audience never fully saw Wilson's face, only either the top or bottom section.