WallStreetBets Reopens After Shutdown, Market Turmoil, as Mark Cuban Cheers 'The Little Guy'
The Subreddit r/WallStreetBets, which briefly went private on the link-sharing social media site Reddit after its users rallied small-dollar investors to invest and drive up the stock price for the video game retail store GameStop, has reopened.
Meanwhile, billionaire entrepreneur Mark Cuban cheered on the subreddit's scheme as benefitting "the little guy" competing in the typically high-dollar world of stock market trading.
On Wednesday evening, Cuban tweeted, "I got to say I LOVE LOVE what is going on with #wallstreetbets. All of those years of High Frequency Traders front running retail traders,now speed and density of information and retail trading is giving the little guy an edge. Even my 11 yr old traded w them and made $".
Members of r/WallStreetBets had undermined short-sellers of GameStop by investing money into its stock, increasing its value by over 700 percent in the past week.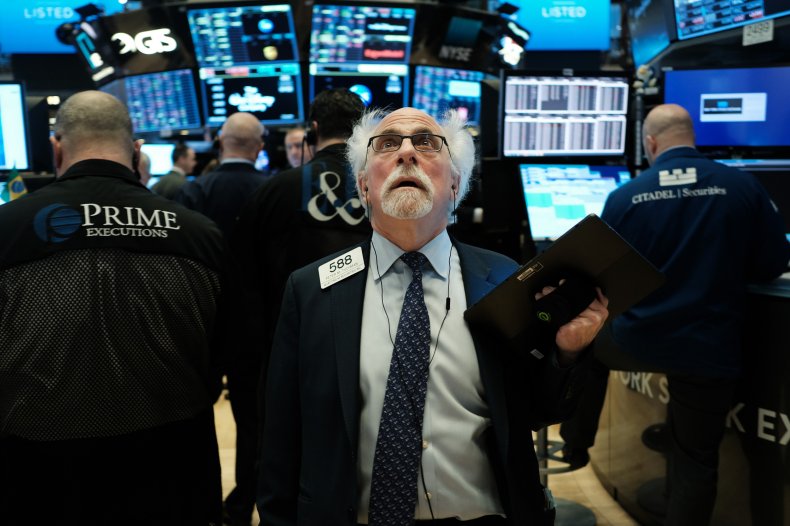 Two investment firms, Citron Research and Melvin Capital, had placed bets on GameStop's stocks falling, especially since video games sales have increasingly moved from physical hardware sold in brick-and-mortar stores to digital downloads sold online. GameStop's shares had jumped to $19.94 from less than $18 on January 11, but the firms expected it to decline further still.
Citron and Melvin had purchased GameStop stock in hopes of "short-selling" it, a money-making trade maneuver in which an investor borrows an overpriced stock from a stockbroker, sells it to another stock trader at its high price, and then buys the stock when it's reached a lower price.
The "short-sale" allows the investor to net the difference between its high and low prices before returning the stock back to the broker.
However, r/WallStreetBets disrupted Citron and Melvin's scheme by encouraging small-dollar investors, many of whom were trading on the stock market for the first time, to invest heavily in the retailer's stock which caused its price to skyrocket.
The stock closed Wednesday at $347.51, causing the aforementioned firms to lose the money they had invested when they were forced to buy it back at much higher prices. Users of the r/WallStreetBets cheered the idea that they had helped the big-dollar firms lose thousands by playing the market.
Later on Wednesday, the r/WallStreetBets was temporarily shut down for unknown reasons, though many users on Twitter believed it to be connected to the GameStop scheme. The site returned about an hour later.
As the firms and other short-sellers scrambled to buy the stock back from small-dollar investors at much higher prices, some users of the subreddit wondered whether r/WallStreetBets had somehow broken the law through its collective investment scheme.
The Securities and Exchange Commission said Wednesday that it noticed recent market volatility, without naming GameStop specifically, and said it's "working with our fellow regulators to assess the situation and review the activities" of investors, according to The Chicago Tribune.
A r/WallStreetBets moderator who spoke with Newsweek said that the subreddit isn't solely responsible for GameStop's surge in valuation, but noted that some Redditors have long had their eyes on the game retailer.
Newsweek contacted Citron and Melvin for comment.