Amid ongoing concerns about the U.S. supply chain, one major CEO is giving President Joe Biden props for his handling of the problem.
Speaking to MSNBC on Monday, Walmart CEO Doug McMillion praised the Biden administration's actions and noted that they are having a noticeable impact. He singled out the deal brokered to keep major ports open 24 hours a day as helping move containers of cargo at a quicker rate.
"The combination of private enterprise and government working together has been really successful," McMillon said. "We've had a lot of participation, been able to participate in solving some of these congestion issues, so I would like to give the administration credit for helping do things like get the ports open 24 hours a day, to open up some of the trucking lines...and then all the way through the supply chain there's been a lot of innovation."
"Each month of the quarter got stronger. The number of containers that we're moving through the ports has grown significantly," he added.
As the administration worked to find solutions to the supply chain issues, the Ports of Los Angeles and Long Beach, two of the largest in the U.S., saw record-breaking numbers of container ships anchored and waiting to unload. On October 19, the ports had a backlog of 100 ships, besting their previous record of 97, which had been set only a month earlier in September.
A senior White House also attributed the historic supply chain clogs to skyrocketing consumer demand brought on by the COVID-19 pandemic.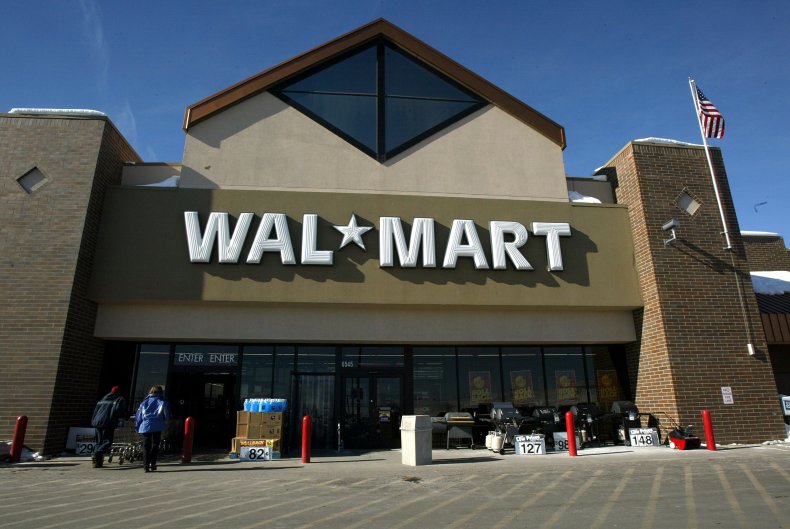 "I think it's fair to say that we do think there's demand components of this," the official told reporters last month, "but, fundamentally, we think that the historic support that the Biden-Harris administration has provided to households and small businesses across the country has been vital."
The notion that consumer spending is outpacing supply has led some economists to predict that shortages could persist until 2023. Companies are also driving the shortfall, ordering and stockpiling more goods than they actually need.
"Demand is completely skewed," Bindiya Vakil, CEO of supply chain consulting firm Resilinc, said. "This has now become more and more painful by the day."
Walmart and its competitor Target have notably been able to keep shelves stocked as the holiday shopping season gets underway. McMillon told customers that the chain's U.S. inventory was up over 11 percent in the third quarter. Target also reported that its inventory levels were up 20 percent compared to the same time in 2020.
"Despite the various macro and industry challenges, our inventory position is good," Walmart CFO Brent Briggs said during the company's third-quarter earnings call, adding that it was "off to a good start for the holiday season and in a good position to continue delivering strong results."