Walmart Employee Urges Co-Workers to Walk Out Over Gun and Ammo Sales Policy
A Walmart employee in California has contacted thousands of the retail giant's workers, urging them to call in sick and sign a petition asking Walmart to stop selling guns and ammunition.
There were shootings in two Walmarts last weekend—one in Mississippi where two employees were killed on Tuesday, and the El Paso massacre on Saturday, in which 22 people were killed.
Thomas Marshall is a Walmart employee in the e-commerce division in San Bruno, California, who felt he had enough of his company selling guns and ammunition, especially after a week of bloodshed in its stores.
"Of all the gun tragedies, this hit the closest to home for a lot of us," Marshall said in this CNN report. "I felt like I had to do something or else I would really be complicit in a company that was continuing to sell firearms."
Marshall sent a mass email on Tuesday to thousands of employees, asking for them to call-in sick. He also reached out to more than 20,000 employees through an internal Slack channel with the same message, which is to show solidarity in a call for the company to stop the sales of guns and ammo.
"In light of recent events, and in response to Corporate's inaction, we are organizing a 'sick out' general strike to protest Walmart's profit from the sale of guns," Marshall's letter read.
Marshall said employees are calling for a walkout and moment of silence next Monday for the shooting victims.
"If I do wind up getting fired for this, that is a risk I am willing to take," Marshall told MSNBC.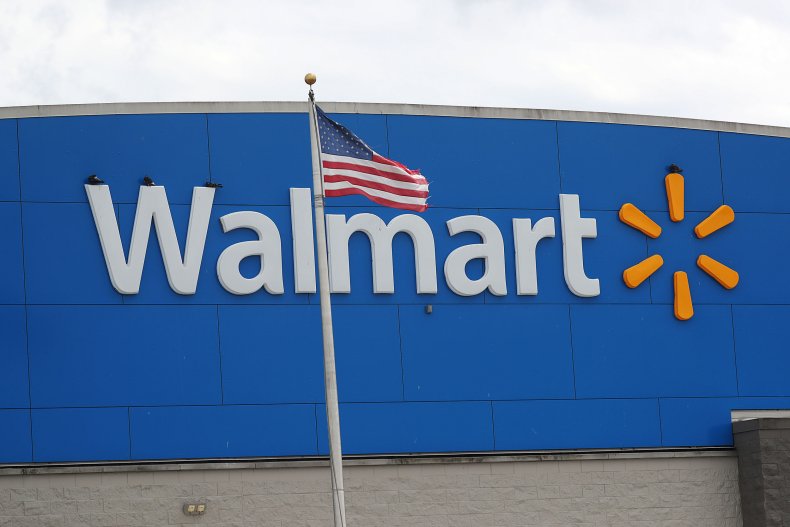 Walmart spokesperson Randy Hargrove said the company has no immediate plans to change its policies despite last week's shootings or a potential employee walkout.
"There's been no change to our policy regarding firearms," Hargrove said. "Our focus has been on our associates and the entire El Paso community."
Walmart, which sells guns in roughly half of its 4,700 stores, is one of the largest sellers of guns and ammunitions. Weapons and ammo purchased at Walmart have been involved in high-profile shootings, according to NBC News.
Ammunition was purchased at Walmart for a 2011 Arizona shooting in which U.S. Rep. Gabby Giffords was among 18 people shot. Ammo was also purchased for the 2016 Pulse nightclub shooting in Orlando, in which 49 people were killed. And a gun bought at Walmart was used to kill three people in 2014 outside of Jewish facilities in Overland Park, Kansas.
Walmart has already scaled back its sales in recent years and made guns and ammunition tougher to purchase. The store raised the minimum age to 21 for those wanting to purchase guns or ammo. The store quit selling assault-style rifles online, and it also quit selling toys that looked like guns.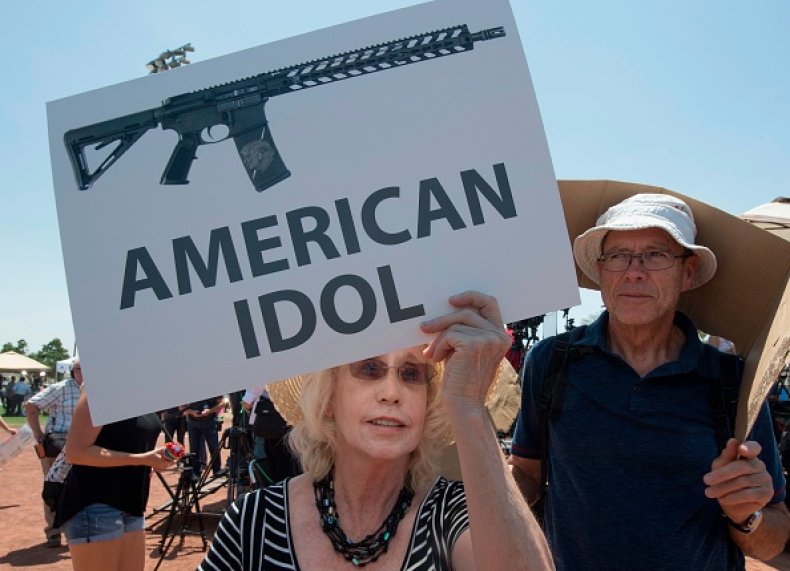 Walmart does not sell handguns in any state other than Alaska.
"We do certainly do things that go beyond federal law," Hargrove said. "One example of that is we require individuals to pass a background check before they purchase firearms."
Hargrove added that no employees reached out to the company to express their views before calling for a walk out.
Burt Flickinger III, the managing director of retail consultant Strategic Resources Group, told CNN that if Walmart quit selling guns and ammunition, it wouldn't hinder the store's bottom line, and it would make more room for children's toys.
"It's not a high-margin business," Flickinger said. "The number of people hunting and fishing has been declining significantly.
"Guns and ammo were important to Walmart in the 20th century, maybe the first decade of this one. But it's declining while other segments like toys and pets are growing. This is the biggest opportunity for the company in the last 25 years."