Walmart PS5 and Xbox Series X Restock: When You'll Have Your Next Chance to Buy Next-Gen Consoles
Now that the Xbox Series X/S and PlayStation 5 have hit the market and sold out across many outlets and retailers, gamers are now scouring the internet for restocks of the two next-gen consoles.
Luckily, Walmart announced on its site that it will have an allotment of the Xbox Series X/S and the PS5 to order online this coming Thursday. Of course, Walmart has been upfront about how to order the next-gen consoles for weeks now, with the company stating that it won't be selling the consoles in-store, but will instead allow for customer pickup.
Walmart's announcement gives gamers hope that this will be the chance for them to finally get their hands on a PS5 or Xbox Series X, which has been a chore for weeks now.
As you wait for Walmart's restock of the PS5 and Xbox Series X to go live, we recommend following Wario64 on Twitter for the latest on when sites have more units in stock.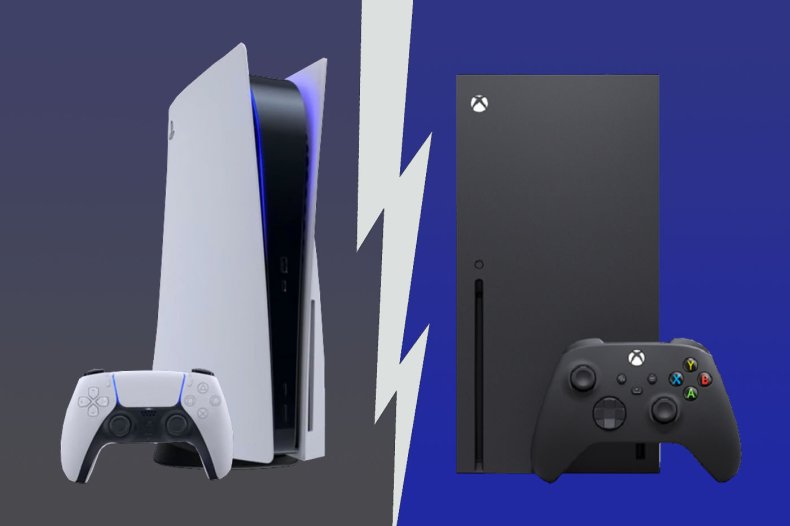 WHEN PS5 IS RESTOCKED AT WALMART
Walmart stated on its site that it will have more units of the PS5 and PS5 Digital starting at 3 p.m. EST on Thursday, November 19, while supplies last.
Of course, the site may be flooded with customers, but you can try your best to get in and place your order for one of these Sony next-gen consoles. If you're wondering what the difference is between the PS5 and the PS5 Digital, the digital system doesn't have a disc drive and can only play digital games.
WHEN XBOX SERIES X/S IS RESTOCKED AT WALMART
Like with the PS5, Walmart will have the Xbox Series X and the Xbox Series S restocked starting on Thursday, November 19, at 3 p.m. EST.
Gamers may have an easier chance getting this console than the PS5, since it's been out for a couple of days longer, but you'll still want to know the difference between the Series X and the Series S.
Simply put, the Series X is the more expensive and the more powerful system. It's also the console that has a disc drive. The Series S does not have a disc drive, so players will need to purchase games digitally for this system.
SOME HELPFUL TIPS
If you're looking for some tips on how to get your PS5 or Xbox Series X/S order in, first just know this: You'll want to be prepared.
Now that you know the time restocks will go live, we suggest getting to the landing site minutes before and refreshing until the ability to order is unlocked. From there, it's all about luck.
Another factor to consider is using a device that you trust. While laptops and computers are usually safe, if too many tabs are open or something is running in the background that takes up a lot of memory, it may force your computer to refresh and lose your progress. Many people say that using a phone has been the best way to grab consoles like these, so consider that for Thursday.
Are there any other tips to try and place your order for the PS5 or Xbox Series X/S you want to share? Let us know in the comments section.