Walmart Pulls Juneteenth Ice Cream as Black-Owned Creamalicious Touted
Walmart will pull its Juneteenth ice cream following a backlash on social media.
Photos of the ice cream, a swirled red velvet and cheesecake flavor, were posted by Electris Jones, a woman from North Carolina, on her Facebook page and other social media accounts at the weekend and were soon circulated widely.
"Share and celebrate African-American culture, emancipation and enduring hope," the blurb for Walmart's Juneteenth-themed ice cream said.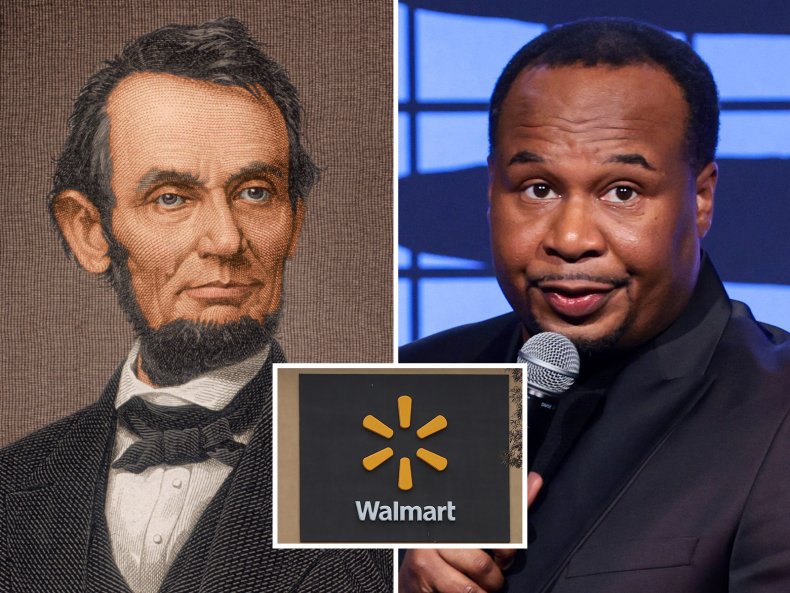 Juneteenth commemorates June 19, 1865—the day Union soldiers arrived in Galveston, Texas, to bring the news of freedom to enslaved Black people in Galveston, Texas, more than two years after President Abraham Lincoln issued the Emancipation Proclamation. The day was made a federal holiday last year.
Critics called out Walmart, accusing the company of capitalizing on Juneteenth to sell products and questioned what it was doing to support the Black community. A journalist also inquired why the word "Juneteenth" had been trademarked on the ice cream.
Walmart has since apologized and said it will remove the products from store shelves.
"Juneteenth holiday marks a celebration of freedom and independence," Walmart said in a statement to Newsweek. "However, we received feedback that a few items caused concern for some of our customers and we sincerely apologize. We are reviewing our assortment and will remove items as appropriate."
Among the critics was comedian Roy Wood Jr., who shared images of Walmart's Juneteenth merchandise on Twitter and wrote: "Would you like some Juneteenth Ice cream on a Juneteenth plate as you sip your beer in a Juneteenth Koozie?"
Some users on social media urged customers to purchase Creamalicious ice cream instead, noting it is a Black-owned brand on sale at Walmart that features a red velvet cheesecake flavor in its line of products.
"If you're at Walmart and you're thinking about buying the one on the left," a Twitter user wrote alongside images of Walmart's Juneteeth ice cream and the Creamalicious version.
"Take a few seconds to look for and buy the one on the right. They are the same flavor except Creamalicious Ice Creams is black owned."
Amber Sherman wrote: "Walmart literally saw a successful small Black business and thought they could get away with stealing their flavor and re-branding it for Juneteenth. Anyways, Creamalicious is available at Target."
Another Twitter user said Creamalicious is "hands down one of the most delicious ice cream brands I have ever had and absolutely worth every bit of the price."
Newsweek reached out to Creamalicious for comment.
Update 5/24/22, 9:40 a.m. ET: This article was updated to add additional details.