Wal-Mart Stops Selling AR-15 Rifles, Other 'Modern Sporting Rifles'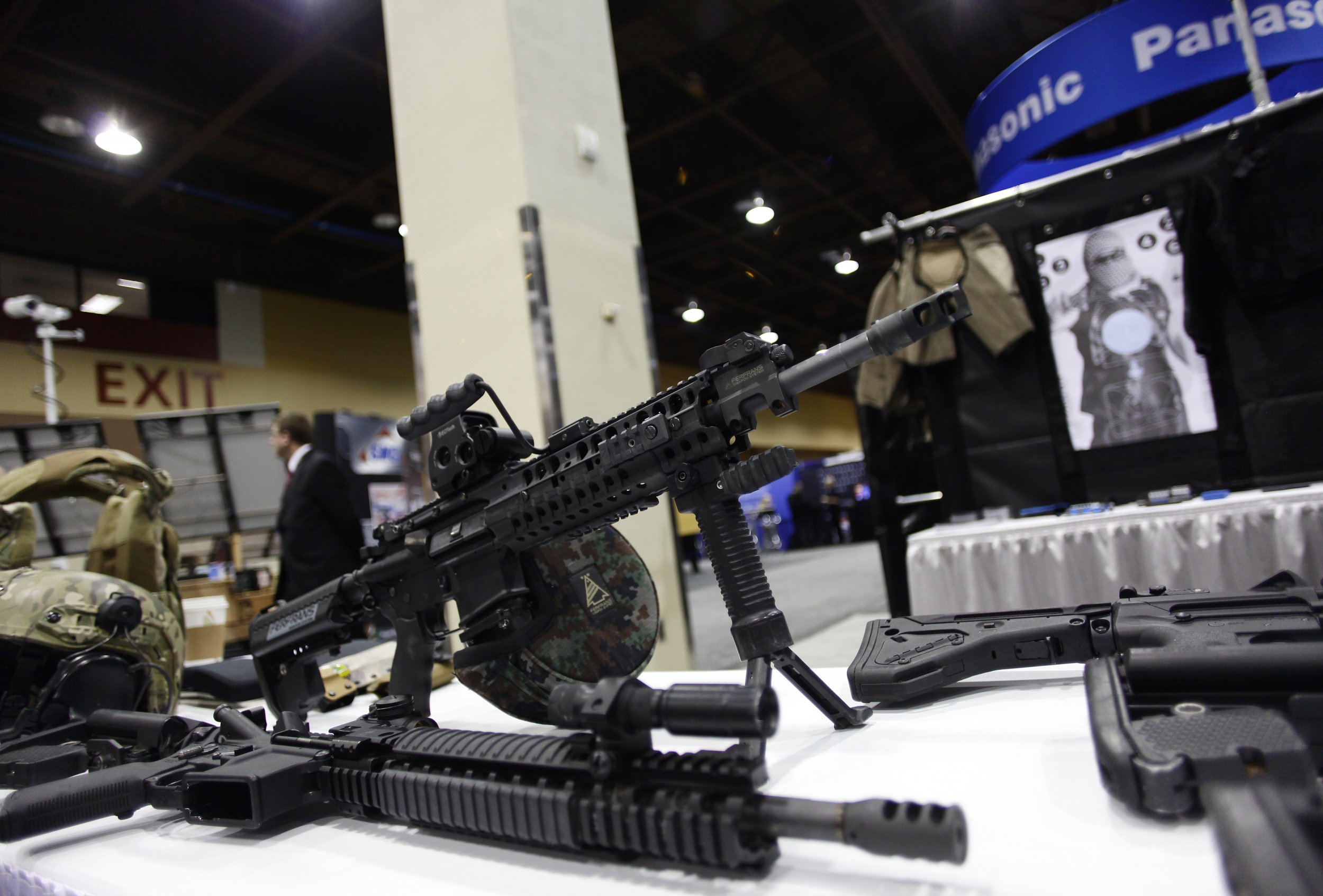 Wal-Mart, the nation's largest seller of firearms, will no longer sell modern sporting rifles, a category that includes AR-15-style semi-automatic rifles, a company spokesman tells Newsweek. The company also plans to remove some semi-automatic shotguns that qualify as MSRs from store shelves after the fall season.
The company will instead be "focusing on other hunting and sportsman firearms," Wal-Mart spokesman Kory Lundberg says. The company will add more "traditional shotguns and rifles"—the kinds of weapons most often associated with hunting and shooting sports, Lundberg says—as it phases our MSRs.
The company sells MSRs at fewer than one-third of its retail stores, Lundberg says.
Wal-Mart is removing MSRs from shelves because "customers weren't buying them," and its decision is not related to backlash over the use of AR-15 rifles in gun crimes, Lundberg says. In 2012, Adam Lanza killed 26 children and adults with a Bushmaster AR-15 during the Sandy Hook Elementary School shooting. James Holmes used a Smith & Wesson M&P15, another variant of the AR-15, in the 2012 Aurora, Colorado, theater shooting, in addition to other weapons. At the time, the rifle was one of the most popular firearms in the United States, the Guardian reported.
A 10-year ban on the manufacture of assault weapons in the U.S., including AR-15 variants, was lifted in 2004.
In March, the Obama administration tried unsuccessfully to ban so-called "green tip" bullets commonly used with AR-15 rifles.