As Walmart Warns Over Stimulus Checks, Target Plays Down Effect on Consumer Spending
Despite recent successes of two of the U.S.'s largest retail chains, CEOs are still issuing warnings about the economy and consumer spending.
Walmart and Target both had mostly good results in their second-quarter earnings reports.
Walmart's comparable sales were up 9.3 percent, driven by food and general merchandise including home improvement, sporting goods, outdoor, and electronics.
Alongside this, revenue rose 5.6 percent to $137.7 billion. This topped analyst estimates, which came in at $135.5 billion.
The results initially bolstered confidence on Wall Street, sending the stock up 6 percent in premarket trade after the report.
This, however, didn't last long. In presentations to investors, Walmart's management drove home the impact of how government stimulus had supported its business.
Federal handouts have resulted in some of its second-quarter tailwinds, however these ended in July.
Walmart's gains tapered off with the stimulus payments, CEO Doug McMillon said.
"My sense is that the order of things, the order of tailwinds that impacted the business were one, stimulus, two, eating at home, three, being at home, and all the things that you wanted to do to have the indoors and outdoors be more pleasurable," he said.
In other words, government stimulus was the biggest driver of growth for the retailer.
Walmart, which receives around 10 percent of every dollar in non-automotive retail spending in the U.S., can be seen as a bellwether for economic distress. McMillon's observation hints at a larger economic slowdown facing retail without another stimulus bill passing through Congress.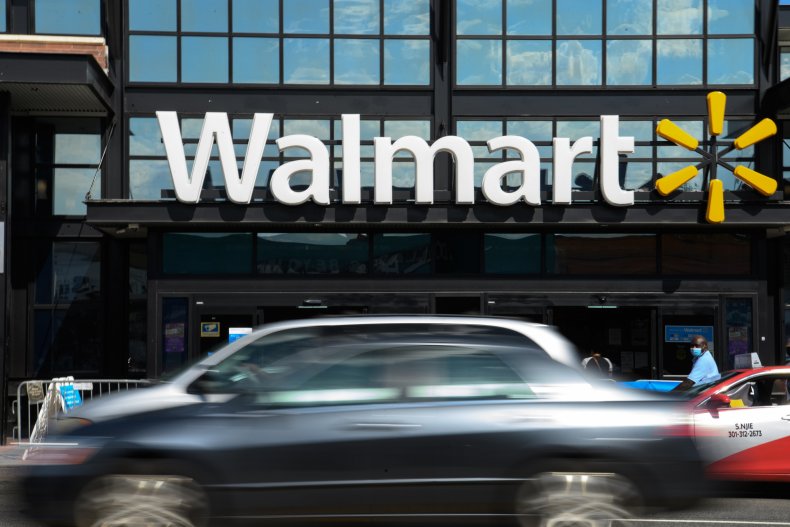 Meanwhile, Target reported a record-setting second quarter with profits and comparable sales bolstered by market share gains.
Revenue beat analyst expectations, totaling $22.98 billion, up from $18.42 billion last year.
Despite this, CEO Brian Cornell played down the successful quarter.
"We're not on planes. We're not spending dollars on lodging, so many of those dollars have been redirected into retail," he told CNBC.
He said consumer dollars had been redirected from spending on vacations or typical summer activities during lockdowns.
Alongside this, footfall was redirected to Target as other retailers, which are considered non-essential, were shut while Target was open.
Neither Target nor Walmart's CEOs were bullish in their outlooks, despite being, seemingly, some of the coronavirus winners in the market.
"We better make sure we're adjusting to this environment and adjusting each and every week. ... It's hard to understand what's going to happen next week, let alone three or four months from now," said Cornell.
As retail bosses highlight uncertainty and struggle to make sense of the new economic landscape, American frustration over continued delays to a second round of stimulus checks is festering.
The Senate remains in recess with no plans to return until next month, despite the House cutting its break short to vote on emergency Postal Service funding.