'WandaVision' Season 2: Marvel Boss Doesn't Rule Out Possibility
As we approach the end of Marvel Studios and Disney+'s WandaVision series, fans have begun to question if there will be a second season. The boss of Marvel Studios has weighed in amid the chatter, though he offered a relative non-answer on the issue.
During Wednesday's Disney+ presentation at the Television Critics Association press tour, Marvel Studios head Kevin Feige was asked about the probability of WandaVision receiving a second season.
"I've been at Marvel for too long to say a definite no or a definite yes to anything," Feige said to Collider.
However, in talking about the structure of the Marvel/Disney+ series, the Marvel boss did say: "We are developing all of these shows the way we're developing our movies — in other words, when we start with a movie, we hope there's a Part 2, we hope there's a Part 3. But we aren't factoring that into Part 1; we are trying to make something that will hook people enough and that people will enjoy enough that they will want to revisit and want to see the story continue. So that is the way we're proceeding on television as well."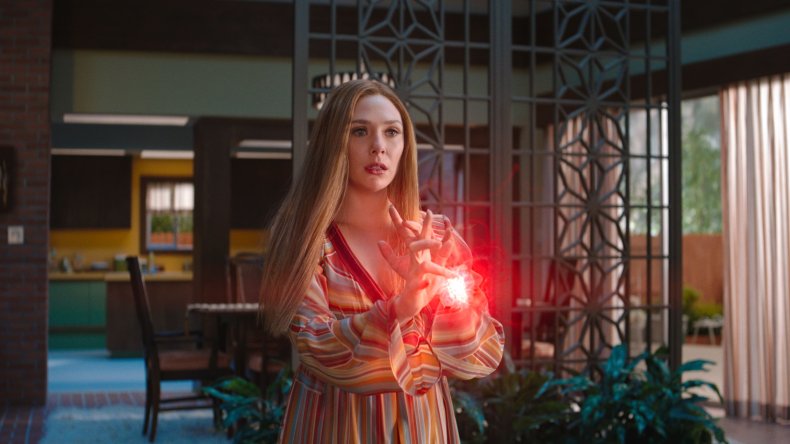 While WandaVision is coming to an end in a few weeks and Falcon and the Winter Soldier is about to premiere in March, Marvel also has plans for series revolving around Ms. Marvel, She-Hulk and more, all of which include multiple seasons.
Feige confirmed during the talk that Ms. Marvel and Hawkeye are already in production, with She-Hulk and Moon Knight about to begin in a few weeks.
"Some of the shows that I mentioned [earlier], that we are about to start filming, we are keeping in mind a structure that would lead into a Season 2 and a Season 3 in a more direct way than a show like WandaVision, which clearly goes into a feature."
WandaVision is set to lead into the upcoming Doctor Strange sequel The Multiverse of Madness with Elizabeth Olsen reprising her role as Wanda. The film is set for release in March 2022.
There are still two episodes remaining for WandaVision, set to air on February 26 and March 5. Now that the villain of the series has been revealed, the plot is getting set to go into overdrive. It's clear, however, that if a second season of WandaVision is in the cards, it'll have to happen after Multiverse of Madness.
WandaVision premieres a new episode each Friday on Disney+.
Would you want to see a second season of WandaVision? How do you think this first season will end? Let us know your thoughts in the comments section.