Disputes over public-school curricula in Virginia, Arizona and elsewhere have become fodder for national political debates. Charter schools and homeschooling increasingly draw worried families away from public schools. And in response to efforts to incorporate elements of critical race theory (CRT)—such as the idea that major U.S. institutions are inherently racist—into civics lessons, nine states have passed laws banning CRT from schools altogether.
It's become clear that Americans are alarmed over what students learn in primary and secondary school, above all in civics classes.
American parents are right to be concerned about deficits in basic civic knowledge. Less than 25 percent of eighth-graders are proficient in civics, according to the National Assessment of Educational Progress. Two in three American adults would fail the civics exam that immigrants must pass to become U.S. citizens.
But those concerned about civics education will miss the mark if they simply focus on K-12 schools. What teachers teach in K-12 is closely tied to what they themselves learned in college. And at our nation's universities, civics education is in dire straits.
Basic facts are not enough. Students need a deeper understanding of American political ideals and their place in our history. While study of these topics begins in grade school, it can't stop there, and should be rigorously explored in college.
Whether higher education offers such civic learning has a much larger impact on society than many realize. More than 60 percent of high school graduates spend at least some time in college. Of the K-12 educators who complete a bachelor's degree, over half return for graduate coursework throughout their careers. Contact hours, perhaps more than state requirements, shape civics content in the K-12 classroom.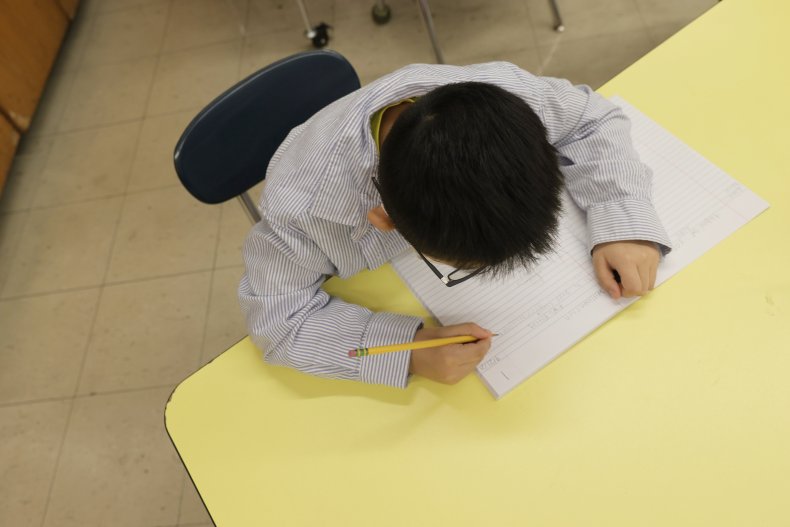 Yet currently, many students go their entire college careers without even basic study of the founding documents that shaped our nation. Instead of promoting this crucial civic knowledge, many universities support "service learning" and little else.
The idea behind service learning is to encourage students to participate in causes and organizations they find meaningful. That's not a bad thing, but it is not an education in the principles of constitutional democracy. Rather than helping students consider political history and principles, service learning too often assumes that students already know what is worth pursuing and why. Service learning has become a way for administrators to check the civics box without supplying any substance.
As Johns Hopkins University president Ronald Daniels recently wrote in The Atlantic, service learning has "become a crutch: a way for university presidents to celebrate civic engagement without explicitly having to provide a civic education."
Thankfully, we're starting to see positive changes in higher education. In some cases, individual professors are stepping up, establishing on-campus centers for the study of American political ideas and institutions. At the Jack Miller Center, where I work, we partner with public-minded scholars who have created such centers at the University of Virginia, the University of Wisconsin-Madison, American University and dozens of others. Many of them, in turn, have launched programs for K-12 teachers.
Some universities are taking up the cause themselves. Purdue University in Indiana recently introduced a civic literacy requirement for graduation. Arizona public universities now require undergraduate coursework in U.S. constitutional democracy, landmark Supreme Court cases and civic responsibility. And South Carolina just passed a law under which students at public universities will have to study our nation's founding documents.
Such measures have a beneficial ripple effect, improving civics education in K-12 schools and society at large. A 2020 RAND Corporation study found that only 20 percent of U.S. public school teachers currently feel equipped to teach civics. Future teachers who learn civics in college and through graduate study will be able to share their knowledge with potentially thousands of students over their careers.
Some of our public debates over schooling may feel divisive. But they're actually a reassuring sign that Americans across the political spectrum want to improve civics education—a path that runs through the college quad.
Thomas Kelly, J.D., is the director of civic outreach at the Jack Miller Center.
The views expressed in this article are the writer's own.