Want to Protect American Workers and the Economy? Nationalize E-Verify | Opinion
Under the leadership of Governor Ron DeSantis, as of July 1, the state of Florida will require all private employers with at least 25 employees in Florida to use E-Verify, a free online tool administered the Department of Homeland Security that proves the eligibility of potential hires to work in the U.S. Florida now joins a growing number of states with mandatory E-Verify for all or most private and public employers, which include Alabama, Arizona, Georgia, Mississippi, North Carolina, South Carolina, Tennessee, and Utah.
It has long been illegal under federal law for employers to hire unauthorized immigrants. But a failure of enforcement led to the creation in 1996 of E-Verify, based on a recommendation of President Bill Clinton's bipartisan commission on U.S. Immigration Reform, chaired by former congresswoman Barbara Jordan, a liberal African-American Democrat. "The most promising option for secure, nondiscriminatory verification is a computerized registry using data provided by the Social Security Administration and the INS [now ICE]," the commission declared.
The commission was clear in its purpose: the protection of American workers and their wages.The estimated 7.6 million illegal immigrant workers in the U.S. allow employers to pay less than they would otherwise have to pay in the low-wage, low-productivity sectors in which they are concentrated, like stoop-labor agriculture, construction, and leisure and hospitality.
And the commission was correct not just in its diagnosis but in its remedy: Research has shown that E-Verify drives up wages for citizens, including naturalized immigrants, as well as for legal immigrants who no longer have to compete with law-breaking foreign nationals working for low wages. A 2015 study in the Southern Economic Journal by Pia Orrenius of the Dallas Federal Reserve and Madeline Zavodny of the University of North Florida discovered that "the mandates appear to lead to better labor market outcomes among workers likely to compete with unauthorized immigrants. Employment rises among male Mexican immigrants who are naturalized citizens in states that adopt E-Verify mandates, and earnings rise among U.S.-born Hispanic men."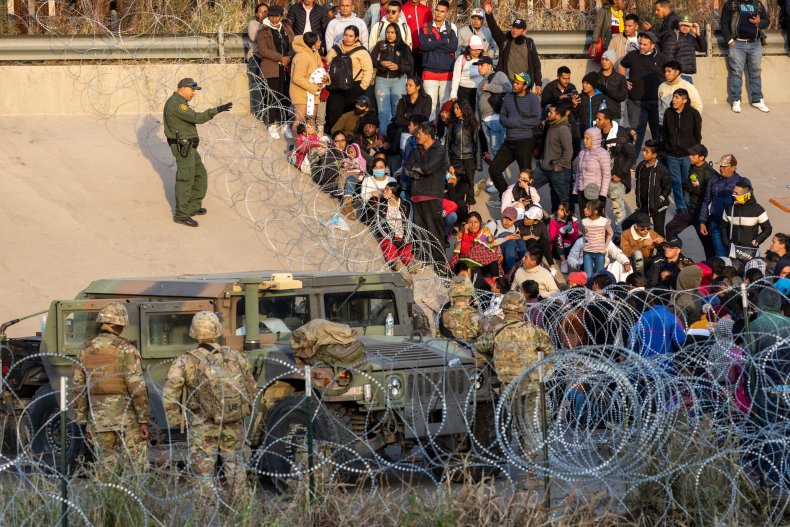 Inevitably, the open borders coalition that undermined Clinton's bipartisan commission on U.S. Immigration Reform is braying that mandating the use of E-Verify to enforce existing laws against hiring illegal immigrants will lead to economic collapse in Florida. You're hearing the claim from the usual suspects:cheap-labor industries like construction and agriculture; Democrats who hope to compensate for alienating many American voters by importing new voters from abroad; ethnocentric identity politics activists; and crackpot libertarians.
It's nonsense. Mandatory E-Verify will not produce mass unemployment in Florida or any other state, because illegal immigrants make up a large share only of a few, mostly-low wage occupations.
When employers claim they cannot find any workers, they really mean they cannot find any workers for the low wages they prefer to pay. If they raise wages enough, they will attract plenty of workers. Moreover, the low wages that mass illegal immigration allows employers to pay discourage technological progress by removing the incentive to adopt labor-saving technology to produce the same goods or services with fewer, better-paid workers.
If the open borders coalition was right, California's economy should be booming. After all, Governor Gavin Newsom's California bans employers from using E-Verify to check the legal status of workers, except in cases required by federal law. If illegal immigrants were essential to a state's economic success, then California, with 24 percent of America's unauthorized residents, who make up a much higher share of the state population (5.6 percent) than in Florida (3.8 percent), should have much to show for it.
Instead, for two decades California has been losing domestic migrants—both college graduates and high school graduates at all income levels—with many Californians voting with their feet by moving to Florida, among other states.
Meanwhile, with incentives like sanctuary city laws and drivers' licenses for residents who cannot prove they are in the country legally, California has been encouraging the arrival of illegal immigrants, who have double the poverty rate of U.S. citizens.
Driving Californians of all classes and races to flee to other states while importing low-income foreign nationals who disobey U.S. immigration laws has not served California's economy or society well.
Although E-Verify is a federal system, it can only work if all states make it mandatory—and if the political party in charge of the federal government enforces federal law instead of subverting it.
Not too long ago, this was a bipartisan consensus. In a 2006 speech to a South Carolina rotary club, then-Senator Joe Biden declared, "I voted for a fence... But, let me tell you, we can build a fence 40 stories high, unless you change the dynamic in Mexico and—and you will not like this, and—punish American employers who knowingly violate the law when, in fact, they hire illegals. Unless you do those two things, all the rest is window dressing." Biden was right then.
And DeSantis is right now: "You can't build a strong economy based on illegality."
Michael Lind is a columnist at Tablet, a fellow at New America, and author of "Hell to Pay: How the Suppression of Wages is Destroying America."
The views expressed in this article are the writer's own.